Bay City -- No Place to Spend a Weekend
According To Michigan.ORG
Tourist Group Implies Bay City is 'Not The Place To Be' for Summer Fun
June 4, 2006 Leave a Comment
By: O. J. Cunningham
The Michigan.org Summer Travel Guide for 2006 has just been published. I found my copy stuffed inside of a recent Sunday edition of the Bay City Times.
The advertising insert piece caught my eye because it boldly announced:
11 Great Michigan weekend Summer Get-A-Ways.
Inside, I found page after page of 3-day trips to various locations throughout the state of Michigan.
Traverse City, the Soo Locks, Southwest Michigan Wine Country and educational Detroit Museum itineraries were all included. Every geographic quadrant of the state was included.
---
--- Advertisements ---

---
But . . .
No mention of Bay City. . . Zip, zilch, Zero, Nada . . . No Bay City. No Saginaw River.
Nothing . . .
I am appalled. It's a tragedy.
On the bright side, I did find a half-page (paid) advertisement for the upcoming July visit of Tall Ships.Of course, that's a "No-Brainer."
But no mention or reference to a
"Bay City Weekend."
So I got to thinking . . . I thought Bay City was getting a state-wide reputation as a "happening place". . . Isn't Bay City often referred to as the
Traverse City of the "Sunrise Side"
of the state? Why would Michigan.org skip over our little town.
Then it hit me . . .
Obviously, Michigan.org doesn't think there's a weekend's worth of entertainment in BayCity.
But there must be . . . Isn't there . . .??
So I went to bed mulling over the possibilities and had a most wonderful dream about a
Weekend in Bay City.
In my dream, I was a family of four from the Detroitsuburbs. We headed North on Friday after work, up I-75 and exited at the Downtown Bay City Exit. Ahhhhhhhhhh, Bay City - Home of the Great Wolf Indoor Water Park. http://www.greatwolflodge.com
The kids' heads were already filled with images of cascading waterfalls and they were giddy with memories of screaming fun and hysterical laughing from the last time we visited Bay City - After all, we come at least 3 times a year.
Tomorrow (Saturday) is already planned. My wife and I (beingfrom Detroit) are big baseball fans. So we've got box seats behind the third base dugout for the Bay City Rollers Semi-pro baseball game at River's Edge Park against the Lansing Mud Hens. It's going to be a great family day at the new ballpark along theSaginaw River. Bay City has such a wonderful baseball heritage - The ball park was a perfect fit for the town.
And then, back to the Great Wolf Water Park for another night of play for the kids -- And a special romantic dinner.
Sunday, were going to have brunch at the Rivers Edge Restaurant ("Cars & Trucks") that serves as host eatery for the Historical Car Museum and the Fire Truck Museum that are both
within walking distance of our hotel. Nobody EVER comes to Bay City without visiting "Cars & Trucks"
What a grand day!
And then it'll be back to Detroit and back to the old grind.
---
--- Advertisements ---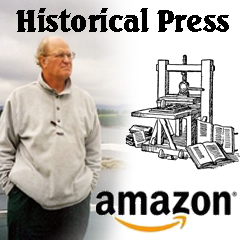 ---
But then I woke up
.
There's no water park in Bay City - even though Bay City has easy access to water of the the Saginaw River.
Frankenmuth
has the water park.
There's no baseball stadium in Bay City.
Midland
has the baseball team. I thought they were a softball town.
Bay City's historical cars are buried in a hard-to-find corner of town. And the Fire Truck Museum is located so far off the beaten path, that maybe nobody will ever find it.
So . . . What's the deal?
I'm going to call Michigan.org on Monday and ask them why there was no Bay City weekend in the summer to-do list for 2006.
I wonder what their answer will be . . .NOTE: Any reader that wants to submit a Bay City Weekend . . . we'll be happy to print your best ideas. And if we, print yours . . . MyBayCity will send you a
MBC Hat
and
MBC Bumper Sticker
for your effort . . . Just click the Letters to the Editor at the bottom of the page.
And in case you missed the Michigan.org "stuffer," . . . Here's a sample of the Weekend itineraries as submitted by the Michigan.org 2006 Summer Travel Guide . . .
Echoes of the Edmund Fitzgerald
Day 1 - Take the Soo Locks Boat Tour in Sault Ste. Marie. See the Freighters. Lunch at Kewadin Casino's Dream Catcher Restaurant and watch the Edmund Fitzgerald disaster movie at the Shipwreck Museum.
Day 2 - Rent a rowboat at Tahquamenon Falls. Drive to Crisp Point Lighthouse. Hunt for agates on the Lake Michigan beach. Chow down on pasties (handheld meat pies) at Tahquamenon Falls Brewery & Pub.
Day 3 - Take the Miss Munising glass-bottom boat tour. Visit or hike at Pictured Rocks Visitor's Center. Eat cherryburgers or the dinner buffet at Sydney's Family Restaurant.
Day 4 - In Marquette, watch ore carriers working in the harbor. Hike, swim or play tennis at Presque Isle Park. Dine on steak at the Landmark Inn.
Traverse City Weekend
Day 1 - Golf at High Pointe Golf Club. Thrill your ears at the Music House Museum. Eat ribs and play slots at Turtle Creek Casino.
Day 2 - At Grand Traverse Resort, enjoy the grand view of the Bear or Wolverine golf courses. Relax with a massage. Taste why the Trillium Restaurant earned a "Wine Spectator Award of Excellence."
Day 3 - Play 18 holes at the Palmer-designed King's Challenge Golf Course. Browse downtown Traverse City for maps, comforters or kites and antiques. Set sail for dinner on the Tall Ship Manitou.
Feed Your Appetite at Michigan State University's (MSU) Tasty Center
Day 1 - At MSU in East Lansing, browse the "useful plants" section in the Beal Botanical Garden. Learn how cheese and ice cream are made at the MSU Dairy Store. Visit MSU sheep, horse and swine farms. Watch afternoon milking session. Eat at the Traveler's Club International Restaurant and Tuba Museum.
Day 2 - Ride horses at Outback Riding Stable in Fowlerville. Pick pumpkins, ride a hay wagon and watch fish feed at Indian Brook Farms in Jackson. Linger outdoors over wild mushroom strudel and duckling with cherry compote at the English Inn in Eaton Rapids.
Day 3 - Outsmart a corn maze, see apples pressed into cider and hear local musicians at Uncle John's Cider Mill in St. Johns. See owls, swans and peacocks at the Kellogg Biological Station and Bird Sanctuary in Hickory Corners. Admire Vintage autos in gorgeous red barns at the nearby Gilmore Car Museum. Dine at the Food Dance Café' in Kalamazoo.
---
--- Advertisements ---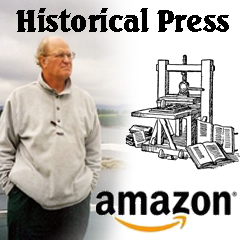 ---
---
---

O. J. Cunningham




O. J. Cunningham is the Publisher of MyBayCity.com. Cunningham previously published Sports Page & Bay City Enterprise. He is the President/CEO of OJ Advertising, Inc.

More from O. J. Cunningham
---
Send This Story to a Friend!
Letter to the editor
Link to this Story
Printer-Friendly Story View
---
--- Advertisments ---