Super Summer Swap 17
Beer Advertising Show
Buy-Sell-Trade Auction
August 13, 2006 Leave a Comment
By: Julie McCallum, Entertainment Editor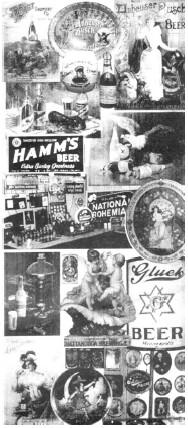 If you love brewery history or collect brewing/beer memorabilia, you wouldn't want to miss Super Summer Swap 17.
The Swap will take place at Veteran's Memorial Park Pavilion on Saturday, August 26, 2006. 8:00 a.m. to 1:00 p.m.
Michigan's Dog Gone Good Chapter (DGGC) of the National Association of Breweriana Advertising (NABA) will be hosting the event. It will be a festive occasion celebrating Michigan's legendary brewing history.
During Super Summer Swap 17 browse through tables of glasses, bottles, cans, tap knobs, tin signs, openers, neons, trays and lithographs of breweries gone-by.
Remember names like:
Kolb, E&B, Hamms, Phoenix, Blatz, Buckeye, Rosa, Zynda, Geyer, Martz, Bosh, Altes, Carlings, Drewrys, Pfeiffer, Voight, Schemm, Schlitz, Falstaff, Frankenmuth, Goebel, Stroh, Sebewaing, and many more.
Dan McShane, President of DGGC, says "We have Michigan made beverages, brats from Kramers West, raffles; including a Michelob neon for grand prize and admission is free."
McShane went on to say, "The DGGC would like to welcome the Tri-City Brewing Co. to Bay City and the Tri-County area. It will be coming to your local tavern/restaurant soon."
To Visit the NABA Website
Click Here!