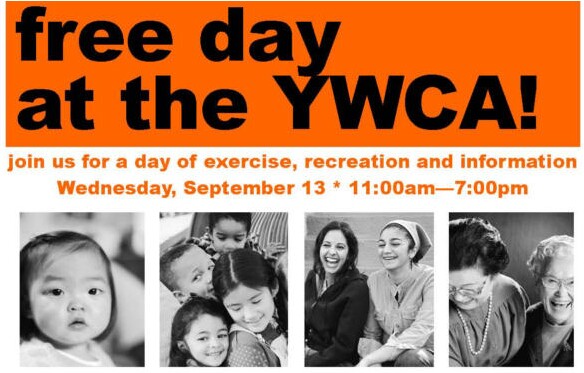 Free Day at the YWCA
Learn about YW Programs - Classes & Activities are FREE
September 10, 2006 Leave a Comment
By: Julie McCallum, Entertainment Editor
The YWCA of Bay County is hosting a free day of exercise, recreation, and information this Wednesday, September 13, 2006 - 11:00 a.m. to 7:00 p.m. The YWCA is located on Bay City's West Side at 3405 Midland Road.
All activities are free and open to the public and men are welcome, as well. There is something for everyone with a picnic, workout, massages, fitness testing, yoga and pool aquarobics.
Sign up for a new one-year membership and get your initiation fee waived.
Anita Bowden, Executive Director, said, "In 2003 we completed renovation of the fitness center, adding 18 new pieces of equipment including a Hammerstrength weight training system and Cybex Cardio." Bowden, added, "We have expanded our classes to include yoga and step aquarobics."
Schedule of events for Wednesday:
11:00 - 7:00 Picnic All Day!
11:00 - 7:00 Workout in the Fitness Center
11:00 - 2:00 Mini Massages
11:30 - 6:00 Free Swimming
12:15 - 1:00 Noon Fitness in the Gym
2:00 - 4:30 Fitness Testing
5:30 - 6:30 Yoga in the Gym
6:00 - 7:00 Step Aquarobics in the Pool
The YWCA is the oldest and largest multicultural women's organization in the world.
Across the globe, they have more than 25 million members in 122 countries, including 2.6 million members and participants in 300 local associations in the United States.
Their mission to eliminate racism and empower women. They provide safe places for women and girls, build strong women leaders, and advocate for women's rights and civil rights in Congress.
Women can go to the YWCA in times of crisis, as survivors of rape or domestic violence, job training, career counseling and even childcare. Also for health and fitness. For what ever reason they leave with a renewed spirit, new skills, and stronger lives.
The YWCA of Bay County is currently located at 3405 Midland Road, Bay City.
The History of the YWCA of Bay County began in 1891 when eleven Bay City pioneer women envisioned the need of character building and service organization for girls. Mrs. Walther Steinof was elected as first president. Appointed committees were bible, devotions, membership, entertainment, education, finance, employment, room and library. Rooms were rented in the old library building at Sixth and Adams for $120 a year. (90 members)
In 1892 Miss Florence Humphrey of Lansing was employed as the first general secretary at $400 per year.
In 1894 The first classes were conducted at the Bay County YWCA and called "physical culture". There was also German conversation, English literature, French anatomy and arithmetic. Saturday night suppers were held consisting of baked beans, bread cake and coffee for 10 cents.
In 1906 The Bay County YWCA became a member of the YWCA of the United States of America.
Two houses at Fourth and Washington were purchased and became residences for "homeless girls".
Construction and dedication of the YWCA building at 314 Fourth Street was completed in 1916.
In 1917 First classes were offered to the public including first aid, knitting, English, bible and mission study. Traveler's Aid was inaugurated operating until 1939.
1924 The girl reserve movement was launched at Central High School with 700-800 girls participating each year. Camp Maqua was begun.
1946 Name of girl reserves was changed to "Y" Teens. YWCA interracial charter was adopted.
The name of the association was changed to YWCA of Bay County in 1966.
In 1967 the purpose of the YWCA was changed to involve more totally persons of all faiths and backgrounds.
1970 The One Imperative was adopted at national convention. Land was purchased and ground broken at the current location at 3405 Midland Road for a new YWCA building.
In 1971 with help from the Jaycees and trucks from Dobson's, the move into the new building was made. The Fourth Street building was sold to the Bay City Times. The building was later razed and is now the site of the parking lot.
To contact the YWCA call 989-686-4800
---
---
--- Advertisements ---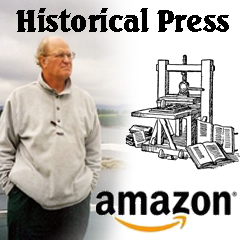 ---
---
---
---
Send This Story to a Friend!
Letter to the editor
Link to this Story
Printer-Friendly Story View
---
--- Advertisments ---