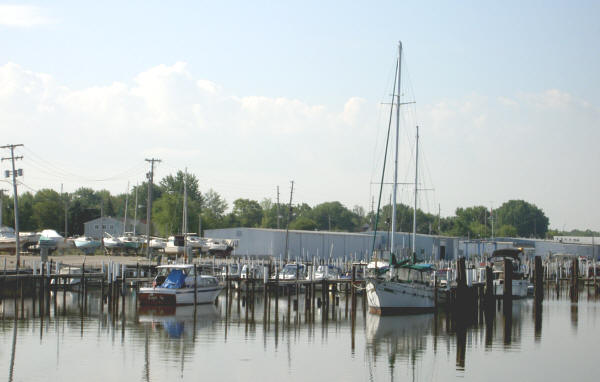 Boats ride low next to high marina docks in Bay City, showing effects of low water levels.
---
Major Study to Eye Dredging in St. Clair River Suspected of Draining Lakes
Decline in Water Levels Subject of $17.5 Million U.S.-Canada Study
October 20, 2006 Leave a Comment
By: Dave Rogers
A major international study will focus on dredging in the St. Clair River 40 years ago that a Canadian engineering firm reports may have opened a hole that is draining the Great Lakes.
The Georgian Bay Association, a Canadian property owners organization, contends that a study shows that dredging in the 1960s when the St. Lawrence Seaway was being completed scraped the St. Clair River down to clay and sand and the hole has been growing ever since.
A $200,000 hydrologic study last year by W.F. Baird & Associates Coastal Engineers, of Ottawa, Ontario, Canada, claims erosion has created a deeper river with faster flow that is draining water from Lakes Michigan and Huron.
---
--- Advertisements ---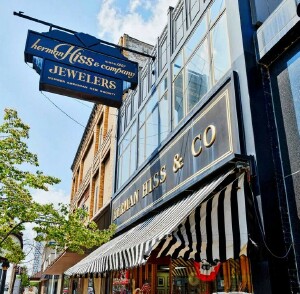 ---
"Everyone agrees that the 1960s dredging permanently dropped the long-term average levels of Lakes Michigan and Huron, because it did create a wider drain hole," wrote Dan Egan, Milwaukee Journal-Sentinel writer. "Federal engineers have long believed that it, combined with earlier dredging and riverbed mining on the St. Clair, resulted in a permanent loss of about 16 inches from Lakes Michigan and Huron's long-term average."
Shoreline alteration, historical aggregate riverbed mining and navigation dredging are resulting in ongoing erosion at the bottom of the St. Clair River and have resulted in the permanent and continuing lowering of water levels on Lakes Michigan and Huron, according to the Baird report.
"In 1962, a shipping channel was dredged out of the St. Clair River that effectively opened a bigger drain hole in the Great Lakes," said John Pepperell, president of Georgian Bay Association, a Canadian non-profit organization which coordinated the six-month study by the Baird firm for GBA Foundation, a registered Canadian research charity.
"Everyone knew about the one-time loss of water that was caused when that channel was first opened. However, we have now discovered that ongoing erosion is making the outlet from Lake Huron larger, allowing water to leave faster than had been recognized."
According to the report, the channel is eroding and is now over 60 feet deep at critical sections near the outflow while it only needs to be 30 feet deep for shipping. Pepperell said "without implementation of corrective measures, this drop represents an irreversible and ongoing decline in the long-term average levels of Lakes Michigan and Huron."
---
--- Advertisements ---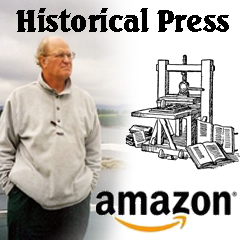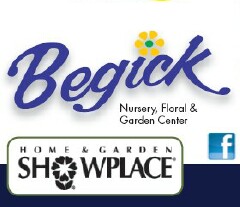 ---
The Georgian Bay study contends that Lakes Michigan and Huron have dropped about a foot since the dredging in the early 1960s, and continues to drop about an inch every five years. Lake Michigan is said to be about 28 inches lower than in the past.
Low water levels in the upper Great Lakes are the subject of a $17.5-million five year study funded jointly by Canada and the United States about to get underway.
The International Joint Commission study also will consider other possible causes of near record low levels, including global warming and other climate change issues.
Water levels in Georgian Bay and Lakes Huron and Michigan were as much as 45 centimeters below average this summer, noted Canadian Environment Minister Rona Ambrose. "Clearly, the health of this ecosystem has global significance," she told a news conference at Parry Sound. "Change is already upon us."
Martha Waszek of the Michigan Department of Environmental Quality states: "Lake levels are determined by the combined influence of precipitation, upstream inflows, groundwater, surface water runoff, evaporation, diversions into and out of the system, and water level regulation.
"Because of the vast water surface area, water levels of the Great Lakes, even with large variations in precipitation and runoff, remain remarkably steady, with a normal fluctuation ranging from 0.3 to 0.6 meters (12-24 in.) in a single year. Climatic conditions control precipitation, runoff, and direct supply to the lakes as well as the rate of evaporation."
Lakes Huron and Michigan are at their lowest levels since the 1960s and Lake Superior is at its lowest since 1926, reports the Canadian Hydrology Service at Burlington, Ont.
The decline has caused problems for navigation, recreation, power generation and the ecology of the area. Wetlands are drying up, docks are stranded and beaches in some areas are overgrown with weeds.
"People that have lived along the shoreline and thought they have a million-dollar property no longer do, because instead of having a nice beach or a nice rocky shoreline in front, they've got muck with bulrushes growing in it," said Mary Muter of the Georgian Bay Association.
Muter said the Lake Huron-Michigan water level decreased by 2.4 cm between 2000 and 2005, considered a major drop. Why lower lakes Ontario and Erie are at or slightly above normal levels has scientists baffled. Normally, water levels throughout the lakes would rise and fall somewhat uniformly, he contended.
Computer models simulating climate change predict that water levels will decline throughout the Great Lakes, but don't explain why the upper lakes would be affected more than the others. "The real thing that's got everybody concerned is not only are Lake Michigan and Huron dropping, but they're dropping relative to Erie," said Frank Quinn, a hydrology consultant at Tecumseh, N.Y., adding:
"The lakes have been low in the past, but the graphs show that all of a sudden starting probably in the late 1980s or early 1990s there came a major difference in the water levels. If it was just generally low lake levels you would expect to find the same problem on Erie and Huron."
One possible explanation is that global warming has changed rainfall patterns, said Ralph Moulton at the Canadian Hydrology Service. There has been unusually low rainfall this year in Northern Ontario compared with the southern part of the province, but it's not clear if that is part of a trend.
The study also will examine whether dredging in the St. Clair River led to accelerated erosion, allowing increased outflow to Lake Erie. "By dredging they removed the hard covering core of the bottom sediments," said Muter. "Once you remove that layer you expose soft eroding clay to a very high current there."###
---
---

Dave Rogers




Dave Rogers is a former editorial writer for the Bay City Times and a widely read,
respected journalist/writer in and around Bay City.
(Contact Dave Via Email at carraroe@aol.com)

More from Dave Rogers
---
Send This Story to a Friend!
Letter to the editor
Link to this Story
Printer-Friendly Story View
---
--- Advertisments ---