State Proposal Recommendation Summary: Vote "No" On All Except 3, Doves
MyBayCity.com Cooperates with Citizens Research Council in Plan Analysis
October 8, 2006 Leave a Comment
By: Dave Rogers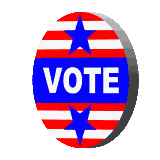 MyBayCity.com, in cooperation with the Citizens Research Council has released its analysis of five state proposals on the Nov. 7 ballot.
Recommendation is to vote "no" on all except Proposal No. 3, allowing dove hunting.
PROPOSAL 2006:05, EDUCATIONAL FUNDING - VOTE "NO"
Proposal 2006-05, the Educational Funding Guarantee Law, would amend the State School Aid Act to guarantee a minimum amount of state funding for K-12 schools, community colleges, and universities in Fiscal Year 2007 (FY07). For all years after fiscal year 2007, the proposal would guarantee funding increases equal to the annual change in inflation.
This proposal would reduce the effect of legislative oversight by removing a significant portion of the state budget from the annual appropriations process. Lawmakers will lose the ability to make certain resource allocation decisions in response to their oversight findings, as the funding guarantees included in the proposal effectively make these decisions for them.
PROPOSAL 2006:04, PUBLIC DOMAIN - VOTE "NO"
Proposed amendment 2006:04 that would restrict actions in the public domain goes further than simply placing the standards in the Constitution so they may not be undone by future court rulings.
The amendment would require governments to provide compensation at least equal to 125 percent of a residential property's fair market value.
Rather than including details that are better suited to legislative implementation, this proposal does not spell out what it proposes should be the organic law of the State. Instead, it references the understanding that exists due to a court case. It is an understanding that is known to jurists and policymakers in Lansing, but is not readily known or easily explainable to the people asked to adopt this amendment. Such an approach to amending the State Constitution appears to be unprecedented in Michigan history.
Never before has the Michigan Constitution been amended simply by referring to an existing law or an understanding of law as interpreted by a Supreme Court decision. The net effect of this approach may be much the same as those amendments that provide too much detail: it is very difficult for citizens to be acquainted with the document, to read through, or to understand what they are reading.
PROPOSAL 2006:03, DOVE HUNTING - VOTE "YES"
Public Act 160 of 2004, an amendment to Public Act 451 of 1994, reclassified the Mourning Dove as a game bird, as opposed to its previous song bird designation, and permitted Mourning Dove hunting, thus making Michigan the 41st state to permit Mourning Dove hunting.
It is estimated that only 6 percent of the population is harvested each year and it is one of the most abundant species of birds in the United States. Revenue collected from the stamp required to hunt Mourning Doves is deposited in accounts that are eligible for matching funds from the federal government.
Mourning Dove hunting creates special opportunities for new hunters because Mourning Doves are so abundant that the hunters will have better chances of success.
The number of hunters has been on the decline and Mourning Dove hunting presents an opportunity to interest people that are not currently hunters. The elderly and the disabled will be able to hunt Mourning Doves with relative ease as opposed to pheasant, rabbit, and other small game that require the hunter to do much walking to pursue such prey. Also, Mourning Dove hunting does not require expensive equipment.
PROPOSAL 2006:02, AFFIRMATIVE ACTION - VOTE "NO"
Proposal 2006:02 would add Section 26 to Article I of the 1963 Michigan Constitution "to ban affirmative action programs that give preferential treatment to groups or individuals based on their race, gender, color, ethnicity or national origin for public employment, education or contracting purposes."
Only those that grant preferential treatment to individuals or groups on the basis of minority status or gender would be invalidated by this amendment. However, determining what constitutes preferential treatment will be left to the Michigan court system.
With respect to state and local government, recent U.S. Supreme Court decisions have already barred the use of quotas and set-asides, and have made it illegal to have an affirmative action preference program without a compelling governmental interest (i.e., remedying the effects of past discrimination). Even when a compelling governmental interest can be proved, the government must use means that are narrowly tailored to achieve that interest.
The State of Michigan has a strong civil service system and competitive bidding for government contracts. It does not provide preferences in hiring or contracting through a statewide affirmative action program.
A review of local governments' policies yielded little evidence of affirmative action programs that grant preferential treatment on the basis of minority status or gender.
PROPOSAL 2006:01, DNR FUNDS - VOTE "NO"
This is a legislatively proposed amendment to the State Constitution to protect Department of Natural Resource funds.
The proposed amendment would add sections 40-42 to Article IX in the State Constitution. It restructures several restricted DNR accounts by combining them into one large fund, the Michigan Conservation and Recreation Legacy Fund, and places that fund within the State Constitution. The Michigan Non-Game Fish and Wildlife Trust Fund and the Game and Fish Protection Trust Fund would be placed in the Constitution as well. The funds and accounts currently exist in Public Act 451 of 1994, the Natural Resources and Environmental Protection Act.
The amendment is intended to protect the funds and accounts that currently exist in Public Act 451 of 1994, the Natural Resources and Environmental Protection Act, from future diversions for purposes other than those intended.
The language of the proposed amendment is nearly identical to current statute. The proposal would extend the length of the Michigan Constitution by 1,834 words, a full six percent. A lengthy and complex state Constitution limits the ability of lawmakers to exercise the judgment they were elected to provide.###
---
---

Dave Rogers




Dave Rogers is a former editorial writer for the Bay City Times and a widely read,
respected journalist/writer in and around Bay City.
(Contact Dave Via Email at carraroe@aol.com)

More from Dave Rogers
---
Send This Story to a Friend!
Letter to the editor
Link to this Story
Printer-Friendly Story View
---
--- Advertisments ---