Yippeeee Ki Yi Yippeeeeeee, Ki Yayyyyyyyyyyyy !!!!
Buy the plane tickets tonight!! The Lions Are Going To The Super Bowl
January 28, 2003 Leave a Comment
By: O. J. Cunningham
Get out you alligator skin cowboy boots and Stetson hats, boys and girls!
Steer your browser to
Expedia.com
.
Buy those plane tickets . . . Make those room reservations . . .
We are going to Houston, Texas for Super Bowl XXXVIII.
We got rid of Mornhinweg Tuesday morning (Just when I finally figured out how to actually spell his last name). We Get Steve 'The Mooch' Mariucci later this month! We get MSU's Charles Rogers in the 1st round of the NFL Draft in April. Joey Harrington is a sophomore. The defense comes of age.
Good Golly, Miss Molly . . . . I am CRANKED!!!!!!!!!!!

Pluck My Eyes Out MAMA . . . I've Seen It ALL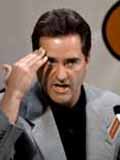 . . .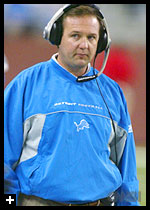 . . .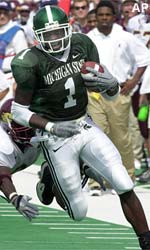 Look at this cake schedule we have set up for next year.
2003-2004 HOME Schedule -
Chicago, Green Bay, Minnesota, Arizona, St. Louis, Oakland, San Diego, Dallas
2003-2004 AWAY Schedule -
Chicago, Green Bay, Minnesota, San Francisco, Seattle, Denver, Kansas City, Carolina
I see 8-0 at home and 7-1 on the road (We'll take a loss at Green Bay) That's 15-1 for season. I can already see the Cinderella Headlines . . .
Honolulu Blue & Silver Lions Dressed For The Super Ball . . . Get it? Ball/Bowl/Cinderella . . . heheheh . . .


This is awwwwwwwwwesome, baby!!!!
Remember the 50's? Joe Schmidt, Bobby Layne, Doak Walker, Earl Morral, Night-Train Lane. Mannnnnnnnnnnnnnnn . . . . it's going to be just like that again. Better than that silly play-off game victory over Dallas about 10 years back. Next year it's going to be the real thing.
Slam . . . Bam . . . Thank You, Ma'am . . . . We'll see you, Mr. Warren Sapp in the NFL Championship Game . . . We'll 'put on a jersey' for you Mr. Number 99 . . . No more 8-game losing streaks . . . No more playing second fiddle to those Red Wings and their Hockey-Town freaky fans . . . I wanna see Harrington jersies. I am tired off all that red and white Yzerman crap.
Makes me all wiggly to think that finally, theFord family will get what they so obviously deserve . . . After ALLLLLLLLLL those years of frustration . . . After ALLLLLLLL those years of failed promises . . . . After ALLLLLLLLL those really BAD quarterbacks . . . Makes me warm all over . . .
REALLY! . . . It does. I'm not making this up. I believe. (Don't You?) Honest, I do. Trust me! Trust the Lions. You KNOW You Want To. Buy the tickets. Make the committment. We'll all be there together. We can all get rooms on the same floorof the hotel. C'mon . . Take a chance . . . The Lions and the Fords have never let us down before . . . Have They?
Heyyyyyyyyyyyyyyyy . . . . Wait just one stinkin' minute . . . . Maybe I have been down this road before . . . (SMILE).
Ticketmaster.com
. . . I'm clicking right now . . . Soooooooooo, how much can a ticket to Super Bowl XXXVIIIIIIIIIIII
YIIIIIII YIIIIIIIII
cost, anyway????
Does anyone knowBarry Sanders' home phone number?
---
---

O. J. Cunningham




O. J. Cunningham is the Publisher of MyBayCity.com. Cunningham previously published Sports Page & Bay City Enterprise. He is the President/CEO of OJ Advertising, Inc.

More from O. J. Cunningham
---
Send This Story to a Friend!
Letter to the editor
Link to this Story
Printer-Friendly Story View
---
--- Advertisments ---