Library Millage & Affirmative Action - What Am I Missing Here?
Voting Is Input From The People. Isn't It?
December 15, 2006 Leave A Comment
By: O. J. Cunningham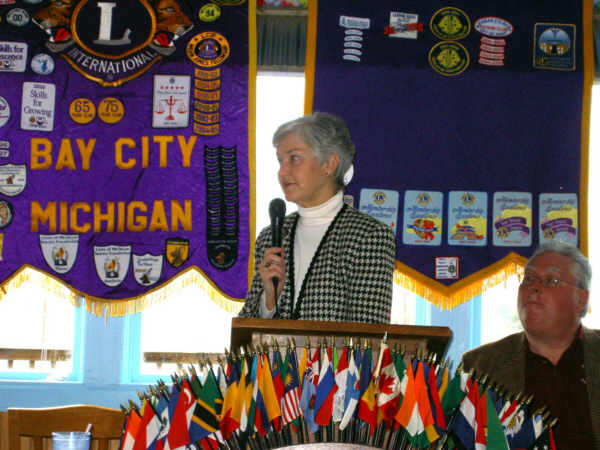 Voters Spoke: The defeat in the Nov. 7 election of a 1.2 mill renewal request means about $3.4 million less revenue per year, said acting Library Director, Linda Heemstra at a recent Lions' Club meeting.
Anyone that knows me, knows that I was (and continue to be) 100% behind the Renewal Millage for the Bay County Library System.
I voted for it. I wrote columns about it. MyBayCity went out of its way to promote the County Libraries as positive, vital and a necessary part of the community's infrastructure.
Additionally, anyone that knows me, knows I voted against the continuation of affirmative action as used by Michigan colleges and universities to determine who will be accepted into their classrooms.
I asked my kids - both students at major universities. They both agree (and feel strongly) that race should not be a consideration when selecting who gets to attend a State University.
The time of affirmative action has passed.
The local Renewal Millage lost by the smallest of margins. In fact, the Renewal Millage lost twice.
When 20,000 Bay County voters went to the polls a year ago, the millage lost. When 40,000 voters went to the polls in November, the millage lost again. Majority wins.
The election results say quite emphatically. . . "The Bay County Library System Needs Fixing," . . . Simple, isn't it? That's why we have elections. That's why millages are voted before they're levied. The people pay the taxes. The people get to vote yea or nay on taxation renewals. Simple, isn't it?
Yet, if it's simple, then why does it seem strangely contradictory (to me) that so many people continue to whine about the closure of Sage and South Side and the limited open hours at other existing buildings. That's what loss of funding means. Services? Cut. Hours? Reduced. Spending? Controlled. The people have spoken.
Some continue to argue. They say, "We should do anything to keep Sage open."
No we shouldn't!
There's a "Last Word" advertisement in the BC Times that suggests that I take my tax money directly to the Library and donate it. Throw it up on the desk and say . . . "Use it as you see fit."
Bad Idea!
The
PEOPLE
voted to bring the Library System to its collective knees so that it could rebuild, restructure and claw itself out of the dark ages of local Bay County politics. The voters said they don't like the way the Library Board spends its money. The voters said "get your act together!" Simple, isn't it?
Some local columnists and non-profit groups are calling for volunteers and donations to keep the Sage Library open. To heck with what the people voted. They want their Sage Library OPEN!
That's not the way it works! Re-think! Re-design! Recover!
In similar fashion, Michigan, Michigan State and Wayne State University are taking the State of Michigan to court to reverse the vote of the people on (Proposal 2) Affirmative Action. The Universities are demanding that the State allow them to keep using Affirmative Action and the sex of the applicant in their decision-making process. "Who cares what the people voted?" the universities seem to be saying.
Unlike the Library Millage Renewal, Affirmative Action (State Proposal 2) lost in a no-brainer landslide - almost a 60% "Yes," 40% "No" margin. Out of 3.6 million votes cast, 2.1 million voted to do away with affirmative action when it comes to university acceptance programs. By the way, not one county voted FOR affirmative action.
The Universities need to heed and read the message.
Voting Is Input From The People. Majority Rules. Voting Has Consequences. Doesn't It? It's time to fix what is wrong with existing systems and then move forward.
Simple, isn't it?
---
Columns Article 1404
---

O. J. Cunningham




O. J. Cunningham is the Publisher of MyBayCity.com. Cunningham previously published Sports Page & Bay City Enterprise. He is the President/CEO of OJ Advertising, Inc.

More from O. J. Cunningham
---
Send This Story to a Friend!
Letter to the editor
Link to this Story
Printer-Friendly Story View
---
--- Advertisments ---