Bay City is a Better Place Because of Guys Like Engel and Boutell
We Lost Many Top Citizens Last Year Whose Spirits Live On in the Community
December 31, 2006 Leave a Comment
By: Dave Rogers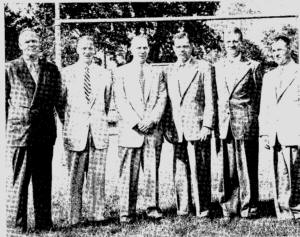 Elmer Engel, legendary Central High football coach, third from right, with 1953 staff, from left, Paul Grein, Ken Loop, Zit Tessmer, Virg Meisel and Art Paddy.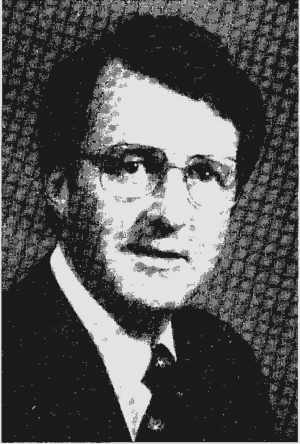 Bill Boutell, Bay City business and civic leader.
Last year we lost two guys whose lives intertwined at Central High and made Bay City a better place: Elmer Engel and Bill Boutell.
Many words could be written about people who lived and died in this town, but the stories of these guys, Engel and Boutell, represent the spirit that makes Bay City great.
Among other notable Bay Cityans who passed on last year were:
Al Cederberg, longtime Member of Congress and former Bay City mayor, who was a legislative power in the Nixon and Ford administrations; he died April 17 at age 88 in Florida;
Bill Brennan, one of the founders and secretary-treasurer of Brennan Marine, one of the nicest, most-unassuming guys anyone could ever know, who died Nov. 17 at age 70; and
Bob Katt, the workingman's mayor, a UAW retiree from Bay City GM PowerTrain, who died at age 64 in office Sept. 8 doing his best to improve the city.
Engel, legendary coach of Bay City Central High from 1950-72, died at age 86 on Sept. 21, 2006; Boutell, successful businessman and civic leader from an old Bay City family, died Oct. 8, 2006.
The two, Engel and Boutell, met on the football field at Central High in 1950. That year, Engel, the coach, took over a team that had lost 27 straight games.
Boutell was a varsity team manager with Charlie Marks at Central in 1953 when he graduated and went on to Michigan State University and served as team manager for the Spartan gridders along with pal Robert Mitchell. The Spartans were in a winning phase under Athletic Director Biggie Munn and Coach Duffy Daugherty and won several national championship including one in 1955.
The obituaries don't tell "the rest of the story," as they say. In Engel's case, the rest of the story was before Central, in national service on Iwo Jima in 1945 as a Marine lieutenant.
Sports researcher Harold Dean, a former football player under Coach Engel, has documented Engel's military career for a book he is writing about those "glory days" of Central football.
Engel's part in the Iwo Jima story is worth a book itself. We'll try to sum up Mr. Dean's research in a few paragraphs.
Engel, from Lasalle, Illinois, had been a three-year starter at end and most valuable player on the University of Illinois team. He also won honorable mention All American. He joined the Marines in 1943 after graduation and earned a second lieutenant's commission in six months tough training in the Reserve Officers Course.
Engel and his wife, Mary, delayed having kids because of his possible death in combat. He recalled: "We had a talk about it. I told her that if I get killed, I want you to be able to start over free and clear, that's the fair way."
Iwo was an eight square mile hornet's nest with mortar and machine guns, pillboxes, rifle pits, cave hideouts, mine fields and tank traps. Japanese defenders, 22,000 strong, were entrenched waiting for Engel and 110,000 other Marines coming from Hawaii in 880 ships. It was Aug. 7, 1945.
Rifle platoon leader Engel led his men from the landing craft onto the beach at Iwo Jima, facing a barrage of enemy fire in an unbelievably exposed position. Digging foxholes was impossible in the volcanic ash. "You had to make your brain accept what was going on around you," said Engel. "You couldn't let your brain 'conk out.' Pressure can do anything to anybody. If you weren't afraid you were crazy."
He recalled: "They told me kill or be killed. I remembered only the kill part. There was one guy who would go into the caves with hand grenades."
He went on: "There were guys who were crazy and guys who were tough mentally who would take chances. You could tell who was married and who was single. I didn't take chances unnecessarily. I would call on mortar, rather than charge. It took 37 days, all caves and tunnels."
The Marines rarely saw a Japanese soldier; they held out underground, dying horribly in napalm, flame-thrower and grenade attacks. When over, all but 1,083 Japanese were dead and 216 were captured. The Marines lost 6,825 killed and 17,913 wounded. Twenty-seven Medals of Honor were awarded, most for any U.S. battle.
Engel returned to the University of Illinois as an assistant coach then wound up in Bay City where he made his mark and impacted the lives of hundreds of young people.
Elmer and Mary had two sons, John and Jim, and a daughter, Kathy Sherbeck. Kathy said her dad wouldn't talk about his horrible wartime experience on Iwo Jima until he was in his late 70s. Few people in town even knew of it.
After a 3-6 record in his first year, Engel made Bay City a winner. A history of the school notes: "Throughout the next 23 years, no Central varsity football team lost more than three games per year as Engel led the Wolves to five Class A state football championships. Three teams went undefeated and Engel's 165-34-8 record at Bay City Central earned him a spot in the Michigan Coaches Hall of Fame."
Dean is tracking Central, one of the most successful high school football programs in the state of Michigan. It ranks among the top 20 in all-time wins and has produced several Division I football players. Engel is a big part of that story as is current coach Morley Fraser.
The history states: "On September 23, 1973, the name of Central Stadium was changed to Elmer Engel Stadium in honor of the long-time successful head coach of the Central Wolves. In recent years, Engel Stadium has received substantial renovations."
For Boutell, the rest of the story came after Central, in community service, leading millage campaigns that kept school doors open in 1964 and beyond, bringing a bipartisan spirit to the Bay County Commission and supporting local development.
Some of those Central stadium renovations, including a new press box, were the work of Bill Boutell's fund raising crew in the late 1970s. Mr. Boutell was a real Central Booster and stood up for what he believed.
Bill Boutell's finest contribution may have been having the courage to head a half dozen millage campaigns when a shift in state funding threatened to close the Bay City Schools.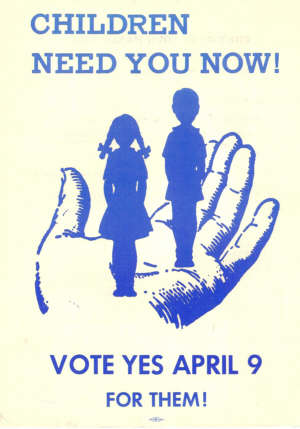 The year was 1964. State funding had been cut under a new policy: "compensatory education." Bay City was said by state fiscal agency chiefs to be "out of formula." The money would go heavily to districts with larger low income populations.
After local voters had rejected the first-ever requests for extra operational millage, the situation was critical. Students only had half a day of classes. The doors of most or all schools would have to close. Who stepped up? Bill Boutell.
Three millage elections had failed. Mr. Boutell gathered a group of advisors including Orland and Betty Parke, Dick Lowe, Linda and Chuck Grube, Charlie Curtiss, Karl DuBois, Jackie Adams, Velma Phillips, Mark Bascom, Ambrose Reif, Al Sprague, Ruth Hanson, Don Nichols, Ernie Vegter and others and called a mass meeting in the Central High gym. Fifteen hundred people showed up and listened to his impassioned plea to help the schools and the students. They responded with a will.
The old Oppenheim's store was the headquarters, hundreds of volunteers manned phones and "yes" voter lists were compiled from a survey. The millage passed narrowly that year. And, under the same process, the next year. And the next. Superintendents came and went. Lawsuits flew at the state level. The crunch went on until the 1970s when 17 school buildings were closed in one year.
There were other campaigns for Mr. Boutell: a good water plan to merge with Saginaw and Midland, a new Independence Bridge and nine county bridges, and many fundraisers, Delta College, Saginaw Valley State University, Bay Medical Center, First Presbyterian Church . . .
We will miss the leadership of Elmer Engel, Bill Boutell and all these leading lights of Bay City; others must carry the torch into the future.###
---
---

Dave Rogers




Dave Rogers is a former editorial writer for the Bay City Times and a widely read,
respected journalist/writer in and around Bay City.
(Contact Dave Via Email at carraroe@aol.com)

More from Dave Rogers
---
Send This Story to a Friend!
Letter to the editor
Link to this Story
Printer-Friendly Story View
---
--- Advertisments ---