Gov. Granholm Takes Oath for Second Term as Economic Crisis Grows
Uncertain Future of U.S. Auto Industry Looms Over Michigan, Nation
January 1, 2007 Leave a Comment
By: Dave Rogers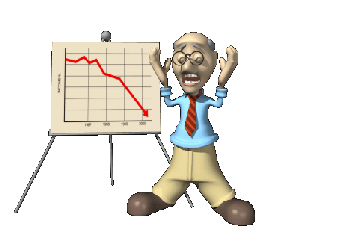 The honeymoon for the governor will end quickly if something dramatic doesn't happen to turn the economy around.
Michigan voters didn't trust Dick DeVos to boost the economy.
He was seen too much connected with one of our biggest problems: China.
They decided, big time, to let the governor have another go at it.
Four years more, in a landslide.
Will the gamble by voters pay off?
That's the $64 billion question as one of the most critical periods in Michigan history comes crashing down on us.
The honeymoon for the governor will end quickly if something dramatic doesn't happen to turn the economy around.
Illustrating the dilemma are third quarter 2006 local unemployment statistics: Bay County, 3,878 jobless, 6.8 percent of the labor force; Midland County, 2,369 jobless, 5.7 percent; Saginaw County, 7,763 jobless, 7.7 percent, all increases from the previous quarter.
About 26,000 households in the tri-county area are receiving food assistance, the majority, 15,714, in Saginaw County, 6,660 in Bay and 3,552 in Midland.
But what could happen to reverse the slide, the lost jobs, the closed businesses, the wrecked families? What could the governor do?
The pressure is really on in Lansing, and Detroit, and Grand Rapids, and the Bay City-Saginaw-Midland tri-county area.
"Things are really bad in Michigan," complained a caller to a morning C-Span talk show. "Nobody makes anything anymore. What are we gonna do?"
About the same time Governor Jennifer M. Granholm took the oath of office Monday the national C-Span show was dominated by Michigan callers bemoaning the sad state of the Michigan economy.
Ms. Granholm outlined her vision for the state's future and asked Michigan citizens to "claim the Next Michigan" with her, a transformed state where the opportunity to live a good life exists for all citizens.
To some observers the address was long on platitudes and short on ideas that really might "transform" the state."
A caller from Grand Rapids who said he had voted Republican all of his life said he was thrown out of job with an automotive supplier and was critical of President Bush for failing to help the industry. Another caller said Bush was "the worst President in U.S. history."
The calls were fielded by Brett Ferguson, financial analyst of the Bureau of National Affairs, who beamed about the nation's great economy. He was hard pressed to come up with answers for Michigan, but did admit that West Virginia has joined us as the only other no growth state in the union.
Granholm delivered her address at the Lansing Center after taking the oath of office on the steps of the State Capitol for the second and final time as the state's 47th governor.
In her address, which centered on the themes of opportunity and transformation, Granholm acknowledged Michigan's current challenges, while renewing her commitment to transform the state's economy and invest in people.
"I am very clear about the mission you have laid upon my shoulders and upon my heart," Granholm said. "I intend to do everything in my power to transform this state and to provide opportunity to all who live here."
Granholm said the state's natural resources, work ethic, quality of life, and human talent are unmatched and will serve as the foundation for the Next Michigan. She urged citizens to "believe" in all that Michigan will be.
Another commentator on the website "Economy in Crisis" says the decline of American made autos spells disaster for this country. "General Motors and Ford are still American owned companies. They produce very good cars but they need your help if you want them to stay American.
"They are all we have remaining in the American auto industry. Without them your choice will be to only own a foreign car -- with the profit, the technology and a large percentage of the tax base residing in Foreign countries.
"GM and Ford were instrumental in the past helping us win World War II and subsequently raising our living standards.
"Without an auto industry, America will be industrially depleted and become a much weaker nation. Please help American owned companies whenever you can. Your kids and grand-kids will respect you for it.
"Think of this, we have sold a huge percentage of our industrial companies to foreigners in the last 26 years. Soon we will be left with only a service economy and no industrial base in the future. A service economy may not generate enough income for Americans to even own a car when our only choice is to buy a foreign car."
The website tracks foreign acquisition of U.S. businesses, U.S. consumption of foreign goods, foreign financed U.S. debt, and foreign-owned U.S. industries.###
---
---

Dave Rogers




Dave Rogers is a former editorial writer for the Bay City Times and a widely read,
respected journalist/writer in and around Bay City.
(Contact Dave Via Email at carraroe@aol.com)

More from Dave Rogers
---
Send This Story to a Friend!
Letter to the editor
Link to this Story
Printer-Friendly Story View
---
--- Advertisments ---