State, FCC Cable Reform May Impact City Revenues, Franchising Regulation
U.S. Senate Commerce Committee Hearing Feb. 1 May Be Key to Cable Future
January 28, 2007 Leave a Comment
By: Dave Rogers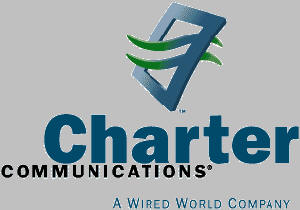 The city may no longer receive the annual cable franchise fee of $325,000 from Charter Communications.
The City of Bay City awaits word from Washington that could add 27 percent to its fiscal year general fund budget deficit estimated at $1.2 million.
Commissioners at Monday night's finance and policy meeting will be able to chew on the problem but won't know for sure what's going to happen until next week, or perhaps later.
Unless Congress overrules the Federal Communications Commission and the State of Michigan the city may no longer receive the annual cable franchise fee of $325,000 from Charter Communications, or any other provider.
Not only that, the city may lose any regulatory control over cable and telephone companies that are sparring to enter local markets.
The Senate Commerce Committee will conduct a "Hearing on Assessing the Communications Marketplace: A View from the FCC" on Thursday, February 1, at 10 a.m. in room 253 of the Russell Senate Office Building.
Congress is the only body with power to over-rule a secretive FCC ruling that municipalities fear will cut not only their revenues but their power over local communications. On a 3-2 vote, the FCC adopted a new rule but won't reveal its provisions.
The state legislature has already passed such legislation, signed into law by Gov. Jennifer Granholm. The new act allows phone and cable companies a statewide franchise without having to negotiate with every community. Those firms have been planning to bundle cable, phone and Internet for residential and commercial markets.
The big question is: what's in it for the state? Has a deal been cut to slice revenues from local governments in favor of Lansing? Skepticism is rampant about both the Lansing and Washington maneuvering.
City Manager Robert Belleman, in his periodical memo to commissioners, admits he is in the dark:
"With the recent passage of the cable legislation which was signed into law by Gov. Granholm, we are all attempting to sort out the implications both financially and legally. As such, if the cable franchise fee is no longer available, the deficit will grow to approximately $1.5 million. The issue has been complicated with the FCC recent order pertaining to local franchising of cable/video communications.
"According to Arnold Weinfeld of the Michigan Municipal League the FCC order should be released within a week. Until that order is released, we are at a loss as to the contents and its implications."
Cable companies for the past 40 years were required to negotiate individual licenses, or franchises, from municipalities where they sought to do business. Those provisions have been in effect since cable television came to Bay City and have brought in large sums each year.
Critics of reform say AT&T, Verizon and other large communications providers have cranked up lobbying, eyeing the bonanza available in local fees for multiple services. They watch with interest as the Senate Commerce Committee, with Democrat Daniel K. Inouye of Hawaii at Chairman and Republican Ted Stevens of Alaska co-chair takes up the matter.
Backers say the changes would add to competition in Michigan, where all but about 50 communities have a single cable source. Communities fear the act would let providers "cherry-pick" more affluent customers and refuse to service seniors, low-income and rural residents.
Paul Wyche of the Saginaw News reported recently that Saginaw gains about $450,000 annually from cable franchise fees and Saginaw Township gets about $200,000.
Opponents claim the reform act lets cable providers pay less to local governments. They also worry that communities will get less support for government/education access channels like Bay3TV that show everything from high school sports to city commission meetings.
Supporters, however, say cable bills are too high and competition may cause bills to local residents to drop. ###
---
---

Dave Rogers




Dave Rogers is a former editorial writer for the Bay City Times and a widely read,
respected journalist/writer in and around Bay City.
(Contact Dave Via Email at carraroe@aol.com)

More from Dave Rogers
---
Send This Story to a Friend!
Letter to the editor
Link to this Story
Printer-Friendly Story View
---
--- Advertisments ---