Photo courtesy of Robert Kolb, Essexville.
Kolb was part of this first group of soldiers at Fort Custer, ready to be transported overseas.
---
A Salute to Veterans - November 11th - Veterans' Day
A Flashback to 1943
February 8, 2007 Leave a Comment
By: Julie McCallum,
Senior Staff
In January of 1943 a group of 152 selectees departed for Fort Custer, Battle Creek, Michigan. 91 from local board No. 1 and 61 from board No. 2 left via the Grand Trunk railway for Fort Custer. The group was inducted in the army a week before in Detroit.
The contingent reported directly to the West Side Masonic temple where they were served lunch at 10:45 am. Departure time was scheduled for 11:45 a.m.
Leonard D. Schramm, Bay City police officer, had been designated as leader of the city group.
Along with the selectees were brave volunteers that were inducted. Below is a list of those volunteers from local board No. 1 according to the Bay City Times dated January 29, 1943.
Edward F. Rajewski, Alfred L. Peloquin, Elmer A. DouPonce, Marshall O. Peppel, Marion S. Sielinski, Roman J. Bubowsk, Robert H. Kolb, Walter C. Wrobel, Leonard F. Smith, Walter A. Bukowski, Robert A. Schultz, Walton R. Petoskey, Robert R. Gottschling, Ray A. Smith, Roland A. Schutt, Walter A. Matuszewski, Lyle E. Krause, Daniel J. White, Carl H. Schimmelman, James R. Marsch and Carl H. Helm.
---
World War II and the Korean War created millions of additional war veterans in addition to those of the First World War already honored by Armistice Day.
On June 1, 1954 President Eisenhower signs legislation changing the name of the legal holiday from Armistice Day to Veteran's Day.
In 1968 Congress passes the Monday Holiday Law which established the fourth Monday in October as the new date for the observance of Veteran's Day. The law was to take effect in 1971.
From 1971-1975 the Federal observance of Veterans Day was held on the fourth Monday of October. Initially all states follow suit except Mississippi and South Dakota. Other states changed their observances back to November 11 as follows: 1972- Louisiana and Wisconsin; 1974- Kentucky, Arkansas, Connecticut, Georgia, Maine, South Carolina, West Virginia; 1975- California, Florida, Idaho, Illinois, Iowa, Kansas, Missouri, Montana, Nebraska, New Hampshire, Oklahoma, Oregon, South Carolina, Utah, West Virginia, Wyoming.
In 1975 legislation passed to return the Federal observance of Veteran's Day to November 11, based on popular support throughout the nation. Since the change to the fourth Monday in October, 46 states had either continued to commemorate November 11 or had reverted back to the original date based on popular sentiment.
In 1978 Veteran's Day observance reverted to November 11.
---
A Veterans Day Prayer:
Heavenly Father, we thank you for the selfless service of those who gave their lives to protect our nation, preserve our freedoms, and restore peace in the face of brutal aggressors. Grant relief to those who continue to experience emotional or physical agony from their days of combat. Give us a sense of responsibility for their welfare. Comfort those who mourn for loved ones who died while performing their duty to our country. Enlist all who are in our military forces into your church militant, that they may pledge eternal loyalty to Christ, our King, and know his peace. Amen
---
---
--- Advertisements ---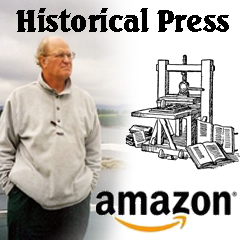 ---
---
---
---
Send This Story to a Friend!
Letter to the editor
Link to this Story
Printer-Friendly Story View
---
--- Advertisments ---