Resigned Prosecutor Who Was Chippewa Advocate Faces More Federal Scrutiny
Second Congressional Probe Underway of Resigned Justice Official
February 16, 2007 Leave a Comment
By: Dave Rogers
The wheels of justice appear to be grinding on a former U.S. Justice Department official who once was a rising star in the government bureaucracy.
Sue Ellen Wooldridge, a Harvard Law School graduate who in 2004 was named by President Bush as Solicitor in the U.S. Department of the Interior, resigned as the Justice Department's top environmental prosecutor in January after a federal probe was launched eyeing possible involvement in the Jack Abramoff lobbying scandal. MrBayCity.com has revealed that Ms. Wooldridge was the federal official who initiated Justice Department support for a lawsuit against the State of Michigan by the Saginaw Chippewa tribe.
No connection between the lawsuit and the past involvement by Abramoff has been alleged by federal officials. Abramoff, who was charged with obtaining about $14 million from the Chippewa at Mt. Pleasant from 2001 to 2003, is currently in prison on several corruption charges.
The suit seeks return to the tribe of six townships of Isabella County, area that was originally part of a huge reservation granted by federal treaty in 1855. The land was gradually lost or sold by tribal members and now comprises much of the populated area of the county, including the City of Mt. Pleasant and Central Michigan University.
---
--- Advertisements ---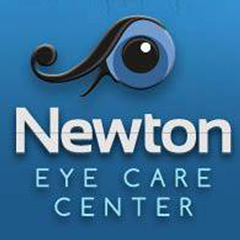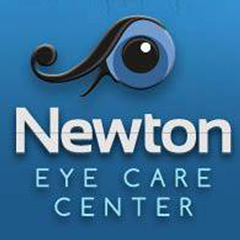 ---
Federal court in Bay City has set a long schedule of discovery in the Chippewa case that is not slated to reach trial until mid-2008.
The questionable purpose of the lawsuit has resulted in speculation that it is being used as a bargaining chip for expansion of casino operations by the Chippewa, possibly at Saganing in Arenac County where about 350 acres of land in trust is located on Saginaw Bay.
The tribe recently dedicated an elaborate and expensive community center at the site on Worth Road, serving a population of just 52 tribal members living in the area. Some Indian sources reportedly have stated that plans for the site include a huge pier in Saginaw Bay providing access from cruise ships and pleasure craft.
Significant highway improvements have been made in the Saganing area, including a new traffic signal on US-23, and water supply extensions are underway into Standish, according to reports.
Tribal officials, however, deny that there are any plans at all for a casino or gaming operations at Saganing.
Now a Congressional committee has taken aim at ethical questions in Ms. Wooldridge's personal life.
"Nine months before agreeing to let ConocoPhillips delay a half-billion-dollar pollution cleanup," the government's top environmental prosecutor Ms. Wooldbridge "bought a $1 million vacation home with the company's top lobbyist," the Associated Press has reported.
"Also in on the Kiawah Island, S.C., house deal was former Deputy Interior Secretary J. Steven Griles, the highest-ranking Bush administration official targeted for criminal prosecution in the Jack Abramoff corruption probe."
Griles, now an oil and gas lobbyist, "began dating Wooldridge while he was her boss at Interior," said the news report. "He was the department's No. 2 official from July 2001 to Jan. 2005, behind only former Secretary Gale Norton. He and [Donald] Duncan, a ConocoPhillips vice president who runs the company's Washington office, both served on President Bush's presidential transition team -- Griles for the Interior Department, Duncan for the Energy Department."
Duncan has played a major role in getting the Bush administration's backing for a proposed $25 billion natural gas pipeline reaching from Alaska to Midwest markets."
The Justice Department says Wooldbridge's involvement in the deal was cleared by ethics officials, which Rep. Henry Waxman (D-CA) said signaled a "breakdown of ethics" at the department. Waxman's House Oversight and Government Reform Committee says it will investigate and request documents on the real estate deal.
Ms. Wooldridge intervened in the lawsuit in Bay City on behalf of the Justice Department's Indian Resources Section. That section represents the United States in its trust capacity for Indian tribes and their members. These suits include establishing water rights, establishing and protecting hunting and fishing rights, collecting damages for trespass on Indian lands, and establishing reservation boundaries and rights to land.
The Indian Resources Section also devotes approximately half of its efforts toward defending federal statutes, programs, and decisions intended to benefit Indians and Tribes. According to the government, "the litigation is of vital interest to the Indians and helps to fulfill an important responsibility of the federal government."
Wooldridge served from 2001 to 2004 as the deputy chief of staff and counselor to former Interior Secretary Gale Norton. Prior to coming to Interior, Wooldridge was in private practice in Sacramento, California, served as general counsel to the non-partisan California Fair Political Practices Committee, and was a special assistant attorney general in the California Department of Justice.###
---
---

Dave Rogers




Dave Rogers is a former editorial writer for the Bay City Times and a widely read,
respected journalist/writer in and around Bay City.
(Contact Dave Via Email at carraroe@aol.com)

More from Dave Rogers
---
Send This Story to a Friend!
Letter to the editor
Link to this Story
Printer-Friendly Story View
---
--- Advertisments ---