Economics Club Talk: Is Retirement Destined to Become a Thing of the Past?
Dr. Timothy Nash of Northwood University Speaks Feb. 26
February 17, 2007 Leave a Comment
By: Dave Rogers
MONDAY, FEB. 26 PROGRAM: Dr. Timothy Nash, Northwood University, "The Economic Impact of Higher Education."
LAST MEETING: Retirement, with Guy D. Merriam, who asked: "How prepared for "retirement" are you?"
Guy D. Merriam, Saginaw banker, got everybody's attention with just the title to his speech to the Tri-County Economics Club recently: "Is Retirement Destined to Become a Thing of the Past?"
Merriam explored the topic in depth before a capacity crowd in Curtiss Hall at Saginaw Valley State University and left folks shaking their heads.
"Retirement a thing of the past, it's hard to imagine," was one comment overheard. But Mr. Merriam made a good case why this may become a reality.
---
--- Advertisements ---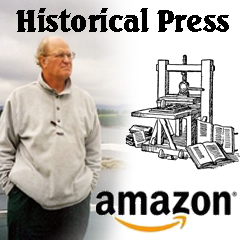 ---
The shift to a private pension system is occurring rapidly, Mr. Merriam pointed out. Several reasons bolster that premise:
The loss of earning power accompanying old age and declining employment opportunities of aged workers;
Retirees' need to maintain pre-retirement standard of living; and
Low level of individual retirement savings among employees.
Economic realities are causing the rapid shrinking of defined benefit plans funded mainly by employers that promise a specific benefit at normal retirement date, Mr. Merriam pointed out.
"The number of defined benefit plans has declined steadily during the past two decades," said Mr. Merriam. The number of plans has plunged from nearly 120,000 to about 30,000 from 1985 to 2003.
Defined benefit plans covered 21 percent of private sector employees and 15 percent of non-union workers in 2005, the speaker noted.
For example, Delphi Automotive Systems employed prior to 1994 continue to accrue benefits in a defined benefit plan. But after 2000 Delphi workers have 401 (k) plans, now matching 35 cents on the dollar.
Judges appointed or elected prior to March 31, 1997 continue to accrue defined benefit pension plan benefits; this covers 367 active and 535 non-active/retired judges.
Judges appointed or elected after March 31, 1997 are enrolled in the 401 (k) plan, covering 112 active and 44 non-active/retired judges.
He noted that Chemical Bank made the switch from defined benefit plan as of June 30, 2006 for those grandfathered with 15 years service or 65 points calculated by adding age and years of service.
All other employees are non-grandfathered and enrolled in the "enhanced" 401 (k) defined contribution plan, he said.
A major concern is the future of Social Security. "Today there are almost 36 million Americans age 65 or older," said Mr. Merriam. "Their Social Security retirement benefits are funded by today's workers and their employers who jointly pay Social Security taxes -- just as the money they paid into Social Security was used to pay benefits to those who retired before them."
"Unless action is taken soon to strengthen Social Security, in just 11 years we will begin paying more in benefits than we collect in taxes," he said. "Without changes, by 2040 the Social Security Trust Fund will be exhausted.
"At that point, there will be enough money to pay only about 74 cents for each dollar of scheduled benefits. We will need to resolve these issues soon to make sure Social Security continues to provide a foundation of protection for future generations as it has done in the past." Another issue is the longevity question: "You may need income for 30 plus years, said the speaker, since people are living longer. So everyone needs to plan on working longer, he said.
"Better not county on too much from too many," Mr. Merriam counseled about retirement income, citing estimates from the Social Security Administration that in the future 59 percent of income will have to come from your own resources which only 39 percent will come from outside sources such as Social Security (19 percent) and pension (20 percent).
Mr. Merriam concluded with a quote from President John F. Kennedy: "Government can't and won't take care of you in retirement." ###
---
---

Dave Rogers




Dave Rogers is a former editorial writer for the Bay City Times and a widely read,
respected journalist/writer in and around Bay City.
(Contact Dave Via Email at carraroe@aol.com)

More from Dave Rogers
---
Send This Story to a Friend!
Letter to the editor
Link to this Story
Printer-Friendly Story View
---
--- Advertisments ---