Do You Really Want to be President, Boys and Girls?
Mr. Bush Faces Diplomatic Perils on All Sides: It Can't Be Fun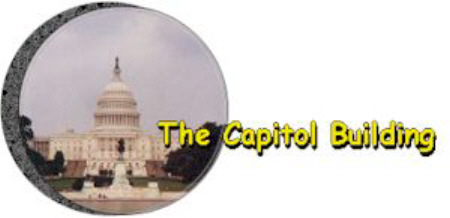 President of the USA - Better One?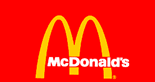 McDonald's DriveThru Cashier - Better Two? . . . Your Choice!
Every American boy, and today, girl, secretly would like to be President of the United States.
Think of all the power you would have! It would be great, flying aboard Air Force One, entertaining foreign diplomats, listening to the military bandsplay "Hail to the Chief."
But, boys and girls, put yourself in the shoes of young George W. Bush today. I'm not sure you'd still want to be President.
The New York Times put Dubya's multi-faceted dilemma in perspective with an array of thought-provoking articles from around the world on the last day of February.
As George settles down to read the paper in the comfy confines of the White House, his slippers and hot cocoa at hand no doubt, here's what he reads:
*Iraq agrees "in principle" to destroy forbidden missiles. (Here's what he may think -- "Darn that Saddam, stringing us out again. We can't attack now because public opinion is too much against us, and we don't have enough support in the United Nations. Darn!")*Democrats Demand Estimates of Cost of a War. ("That figures. Ten Democrats want my job. What's $10 billion to $100 billion when we can win a war and I'll stay in office.")
*Oxford University Students Debate: Is America Itself The Biggest Threat to Peace? ("Tony Blair will take care of those stuffed shirt pacifists.")
*Thousands of Egyptians Fill Cairo Stadium for a Protest Against a U.S. War in Iraq: ("Thank God, at least the Eqyptian press is calling for Saddam Hussein to step down and leave the country.")
*Antiwar Fever Puts Mexico in Quandary On Iraq Vote: ("I speak Spanish and I know what they're really saying down there.")
*Iraqi Opposition to Form Leadership Team to Prepare for a Transition to Democracy: ("Don't move too fast boys, we haven't got the support of Turkey, yet.")
*Hussein Grabs a Top Sweeps-Month Rating in His Network Prime-Time Debut: ("Eighteen million watchers on CBS, big deal. Bill O'Reilly would have done a better job than that wimp Dan Rather.")
*Labor, Breaking Tradition, Criticizes War Preparations: ("That figures.")
And then, in the crowning irony, there's a photo of the one, the only, Fidel Castro, hob nobbing with a Chinese vice premier in Beijing. Amazingly, the bearded Communist rebel Fidel is dressed in a Western-style suit complete with power tie. "Every so often, your country undergoes great changes," Fidel tells the Chinese, cryptically.("Yeah, but his tie probably doesn't match his suit.")
So, boys and girls, you get the picture. Being President is no piece of cake these days, not that it ever was. George W. has a host of demons bedeviling him, from peaceniks marching to Saddam on TV in every American home, to Fidel cosying up to the world's newest, and richest, industrial power, China. ("What will the Chinese try to sell us next?")
It's not so comfortable there in the White House right now, boys and girls. Maybe that job at McDonald's doesn't sound so bad, after all.
---
---

Dave Rogers




Dave Rogers is a former editorial writer for the Bay City Times and a widely read,
respected journalist/writer in and around Bay City.
(Contact Dave Via Email at carraroe@aol.com)

More from Dave Rogers
---
Send This Story to a Friend!
Letter to the editor
Link to this Story
Printer-Friendly Story View
---
--- Advertisments ---