Keep Your Eye on Inflation & Interest Rates
These Can Be Key Indicators To Stock Market Tendencies
March 25, 2007 Leave a Comment
By: Jerry Cole - Retirement, Investment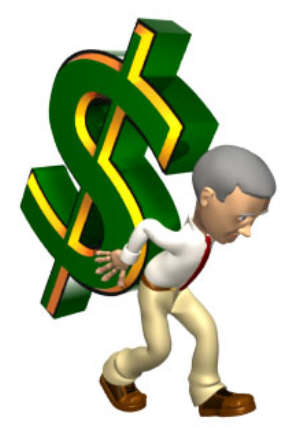 Keep an eye on inflation and interest rates when making investment decisions.
Low inflation and low interest rates usually result in a strong stock market. And that basically sums up what we have experienced over the last four years. But what is also intrinsic in that statement is the contrary, i.e., high inflation and high interest rates usually result in a weak market.
Therefore you have to always keep a wary eye on both when you make your investment decisions. Inflation, as measured by the consumer price index (CPI) averaged approximately 3.92% over the last 50 years. It has averaged less over the last four years. This is important because when you also include the effect of taxes on your investment returns, the results can be quite eye-opening.
For instance, cash investments (defined by 90-day U.S. Treasury Bills) would show zero average annual return over the last 50 years when adjusted for inflation and taxes.You don't see these effects on a daily basis, but they are there.
There was a lot of euphoria during the '90s when the stock market produced an average annual gain of 14.9 percent. That was outstanding performance, but when you take inflation into account, even though it was relatively tame, it took a bite out of the gross returns. The 34 percent compounded total inflation rate reduced the purchasing power of investors by over 25 percent during the decade.
In the case of taxes, some things may be done to ameliorate its effects upon investments. For example, the accumulation of tax-deferred earnings in a variable annuity may help increase the value of your savings faster than in a similar currently taxable investment. During the accumulation phase, interest, dividends (if any), and capital gains are automatically reinvested and compound on a tax-deferred basis.
Although the Federal Reserve continued to cite inflation concerns, they did vote to leave interest rates steady this week. They also dropped their bias to raise rates, thereby giving them flexibility to cut rates in the coming months.
The Federal Reserve (often called the "Fed") is America's central bank. It is charged with controlling the money supply and maintaining a stable banking system and creating economic growth by influencing key interest rates. It does this by targeting the federal funds rate, the interest rates banks lend to each other for overnight loans needed to maintain mandated reserves.
When market interest rates rise above the target level, the Fed provides additional reserves by buying Treasury securities, which floods the market with liquidity. When interest rates fall, the reverse occurs: the Fed reduces market liquidity by selling securities which tends to push rates higher.
A piece of wisdom for the week comes from Mark Twain - "October: This is one of the peculiarly dangerous months to speculate in stocks. The others are July, January, September, April, November, May, March, June, December, August and February."
I invite your questions.
E-Mail Jerry Cole
(The opinions expressed are solely those of the author and not Genworth Financial Securities Corporation.)
---
---
---
Send This Story to a Friend!
Letter to the editor
Link to this Story
Printer-Friendly Story View
---
--- Advertisments ---