U.S. Earnings, Domestic Manufacturing, Jobs All Look Positive
Let's Hope the Recent Market Gains Represent the Start of a Positive Cycle
May 4, 2007 Leave a Comment
By: Jerry Cole - Retirement, Investment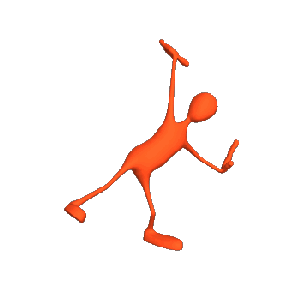 Time For Cartwheels?? - Market Positives Seem to Argue for Going "ALL IN" but Before Taking Such Action, Read Further.
The market continued its upward drive this week. Earnings reports remain positive. The Institute of Supply Management (ISM) reported their index of domestic manufacturing activity jumped to 54.5 in April, the highest reading in nearly four years. The ISM, by the way, is a non-profit association with over 40,000 supply management professionals and a network of domestic and affiliated international associations.
The April jobs report showed a gain of 88,000, slightly below the consensus estimate and an indication of a moderating economy. Unemployment came in at 4.5%, up from March's 4.4%, but by historical standards, still a very good number.
These positives seem to argue for going "all in" but before taking such action consider a few points. We are now part of a global economy. The combination of strong growth overseas and a weak dollar have pushed up profits from overseas sales. There has been robust growth outside of the U.S. and that has resulted in robust demand for goods globally.
Profits earned by our multinational companies abroad translate into more dollars at home due to the weak dollar. But this also means it costs more to import products. And boy do we import products!
Oil, of course, is one of our biggest imports. And we all know what is happening to gasoline prices. But we also import myriad of other goods. In March, prices for imported consumer goods, excluding automobiles, were 1.8% higher than they were a year earlier - the biggest gain in 11l years. All of this translates into inflationary pressures. This could make it harder for the Fed to cut rates even though our own economy is slowing.
What has kept a lid on inflation in our country has been the tremendous growth in productivity However, there are now signs that output per hour has begun to grow more slowly. The productivity slowdown has allowed unit labor costs to rise more rapidly. Part of the slowdown in productivity has been due to excess inventory.
As soon as the inventory excesses have gone, productivity should return to its former levels. But in the meantime, productivity gains aren't booming like they were a couple of years ago. The gain was 1.7% in the first quarter, down from 2.1% in the fourth quarter and a far cry from the more than 4% of a few years ago.
So the large institutional investors keep playing the interest rate game. Some days they fear the Fed will raise rates to slow growth and damp inflation. This would send the price of existing bonds down and generate losses to principal more than large enough to wipe out any gains from interest or dividend payments. On other days, they may see the odds of an interest rate cut because a stagnating economy may need a boost. This would send the price of existing bonds up and perhaps make bonds more attractive than stocks.
Unfortunately for those who own bonds backed by pools of sub-prime mortgages, the current interest rate environment has hurt them considerably. Two years ago delinquency and default rates were at historic lows. But by January of this year, 14.3% of sub-prime mortgages that had been packaged in mortgage-backed securities were at least 60 days late. That was up from just 8.4% in January of 2006.
Over the past two weeks, Moody's Investors Service cut credit ratings on more than 30 bonds that were issued in 2006 and backed by pools of sub-prime mortgages.
Everything works in cycles. As I said last week, let's hope the recent market gains represent the beginning of positive cycle.
I invite your questions.
E-Mail Jerry Cole
(The opinions expressed are solely those of the author and not Gen worth Financial Securities Corporation.)
---
---
---
Send This Story to a Friend!
Letter to the editor
Link to this Story
Printer-Friendly Story View
---
--- Advertisments ---