Dow Jones and S&P 500 Both Set New Records on the Same Day
Last Time This Happened Was 1999
June 2, 2007 Leave a Comment
By: Jerry Cole - Retirement, Investment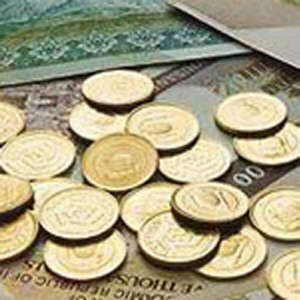 Your cash will be hard pressed to earn enough to keep up with the present inflation rate of about 3.1% annually.
The market continued its record setting ways this week. Notable among the records was the Standard and Poors 500 record set on Thursday. The index closed at 1530.23, beating its previous record, set way back in March 2000, by 2.77 points.
This was the first time the Dow Jones Industrial Average and the S&P 500 both set new records on the same day (the Dow closed at 13633.06) since late 1999.
Back in those heady days of the late 90's and early 2000, the market was under the influence of what Chairman Greenspan famously referred to as "irrational exuberance". Some have also referred to it as "INTERNET mania". Whatever moniker you wish to apply to that runaway-game-of-chance pit, its bubble burst with the loudest pop in my investment lifetime!
Is this time different? It seems so. At least there is a large cadre of analysts that expound on reasons why this time it's different. To be sure, the market's strength in recent months has been broad-based. There has been a steady stream of positive earnings reports from all sectors of the market. Global economies have been steadily showing increasing growth. Interest rates have held the line. Indeed, the Federal Reserve's report on Wednesday indicated that Fed policy makers haven't any plans to change interest rates and that they believe the economy may be stronger than recent data have suggested.
The jobs report today was good. Nonfarm payrolls rose by 157,000 last month, a bigger increase than in April and more than analysts anticipated. The unemployment rate held steady at 4.5%. But we still have what seems to be a dichotomy in the market's advance with the slowing domestic economy. The economy grew at its weakest rate in more than four years in the first quarter of this year. Businesses sold off inventories and Americans imported more foreign goods. The Commerce Department revised down its estimate for the first quarter to 0.6% from the 1.3% it estimated one month ago. Perhaps the market hopes a slowing economy will prompt the Federal Reserve to eventually lower rates.
If you have enjoyed recent gains in your investments, it is only natural to want to protect those gains and perhaps sell. At the same time you don't want to "leave money on the table". What action you take has everything to do with how much risk you can afford. You could, of course, liquidate everything and go into cash. But this too has a risk, and that is the risk of inflation. Your cash will be hard pressed to earn enough to keep up with the present inflation rate of about 3.1% annually.
Or you could stay the course and wait out a potential 5-10% correction. Younger investors can more afford this approach since they have more time in which to see a recovery. Obviously the best strategy is to have the best allocation and diversification that meets your individual needs already in your portfolio. In reality, there is no such thing as a "risk free" investment. Every possibility of financial gain carries with it a concomitant risk of financial loss.
One type of investment often overlooked are shares of preferred stock. These shares provide the investor with greater protection than common stock because they usually have a fixed annual dividend and they entitle the owner to preference over common stock in payments of dividends and distribution of assets if the company is dissolved. Common stock generally confers the right to vote for corporate directors and some other corporate issues, while preferred stock does not.
Investors interested in current income purchase preferred stock, and although it is possible for preferred shareholders to realize gains on the prices of their shares, this type of stock behaves more in a manner like fixed income debt.
Moving to a higher allocation of fixed income in your portfolio is a move to less risk. Remember though, when interest rates rise the underlying value of fixed income investments becomes less. There are other strategies that can be employed to blunt the effect of a falling stock market. For example you could sell covered calls. This is an options strategy that would result in you receiving a premium in exchange for potentially having to sell the stock should it rise to a pre-set value. To use this type of strategy, you need to be sure your investment professional is familiar and licensed for this type of transaction.
As John Templeton once said "There will always be bull markets followed by bear markets followed by bull markets."
Or Contact Jerry Cole at:
509 Center Ave, Suite#102, Bay City, MI
(989) 892-5055


(The opinions expressed are solely those of the author and not Gen worth Financial Securities Corporation.)
---
---
---
Send This Story to a Friend!
Letter to the editor
Link to this Story
Printer-Friendly Story View
---
--- Advertisments ---