Real Estate Fraud Enough To Give Anyone Heartburn!
Visit RotaryBayCity.org, web site of the Rotary Club of Bay City, Michigan
CLUB ANNOUNCEMENTS
Bring a friend to Rotary. For prospective new members we have a supply of the "Rotary Basics" brochures that explain the organization very well.


Dues Are Due! Dues invoices have been passed out or mailed to all members. Please submit your payment as soon as possible. Please note that in response to a dues increase by Rotary International, the board approved a club dues increase of $1 (one dollar) for each six month cycle over the next three years.


Breezes Reporters Wanted: If you'd like to help write the weekly Breezes please see Steve Kent. It's an easy job. No experience necessary. High Pay (well at least a lot of thanks).


GSE Team forming: Destination Australia. What an opportunity for some Rotarian. The district needs a team leader for the upcoming GSE visit to Australia. See Connie Schweitzer for details.


Bob Chadwick announced a Zone Meeting on Membership coming up July 27 and 28. The meeting will be in South Bend Indiana. The district is chartering a bus for any interested members. Cost is $35 and the bus departs from Owosso.


The Pinconning Club meets every Thursday at noon - Third Street Deli.


Very important facts from Sgt at Arms Cindy:
The slowest weekend for weddings is Super Bowl weekend.
The opposite of vacuum is plenum (although a search of the INTERNET could not support that statement.)
---
CLUB NEWS
The Big Board will be at every meeting until International Night. There are jobs for everyone and everyone's name is on the board. Sign up soon.

Setup and Take down
Auction Item Solicitor
Greeters and Ticket Takers
Beer and Wine Tasting (bartender, not taster!)
Auction Check Out
Bucket of Fun ticket sales




The Golf Outing Last week was a great success. Despite some weather challenges (Eric called the station to get the latest update and the word was "You're screwed"). Brian Kay reported that the club raised well over $11,000. Great work all!

Emergency grant requests: A committee is being formed to evaluate the idea of budgeting funds for emergency grant request and for disaster relief. When tornadoes or hurricanes or other disasters strike the club has the urge to send relief funds. Unfortunately the budget doesn't always allow that. This committee will address that need.

Welcome George Charles who was in town for a visit and came to Rotary last week. Always great to see George.


---


Upcoming Programs (See the official schedule at RotaryBayCity.org)


June 12 Rotary Foundation


June 19 How is our Social Security Program? What changes are coming to the Act? Will we have funds in it when we retire?


June 26 Incoming President Rob Clark tells us all about his trip to Salt Lake City to attend the 2007 Rotary International Convention.



---


Last Weeks program - June 5, 2007: Mortgage Fraud and the Real Estate Industry

Mortgage Fraud has become one of the most serious issues facing our nation today" said Carole Bullion, a native of Livingston County, owner of Classic Title Agency, and author of the book The Dark Side of the Closing Room.

Bullion presented a short version of the lecture she gives to real estate brokers, agents and title company employees. These people are "industry insiders" and participate in the types of transactions that are the target of fraud. The talk illustrated a number of schemes.

One scan hits close to home as it involves "snow birds". While a couple is out of state, the bad guys move into the snow bird's home and sets up housekeeping. They enlist the aid of less than reputable Realtors and/or appraisers then put the house up for sale, acting as the owners. Because these properties are usually owned free and clear, the usual title search can be side stepped. The property is priced to sell and moves quickly. When the snow birds return they find an unfamiliar family living in their house. Bullion said the sad part is that of all such cases in Michigan, none of the snow birds have got their homes back.

Overall fraud and identity theft is a growing problem in Michigan. The state is now in the top 4 stated in the nation for fraud. Florida is number 1 and Georgia is number 2. The high population of elderly in those areas are one of the main reasons.

Bullion gave one warning over and over: "Do not carry any identification card with your social security number on it." That includes the Social Security card and the older style Medicare cards. With your drivers license and your SS Number, your identity is up for grabs.

Bullion gave a number of other examples of fraud which left everyone with a sinking feeling. On the positive side she did report that at least she's seeing new people moving into the area. And most are indeed who they claim to be.


---

---


Stephen Kent




Steve Kent and his family have lived in Bay City for 40 years. He is VP of Technical Services at MMCC which produces MyBayCity.Com. Kent is active in many Bay City civic organizations.

More from Stephen Kent

---

Send This Story to a Friend! Letter to the editor Link to this Story
Printer-Friendly Story View




---

--- Advertisments ---




0200 Nd: 09-15-2019 d 4 cpr 0






SPONSORED LINKS
---
LOCAL LINKS
(Ads not affiliated with Google)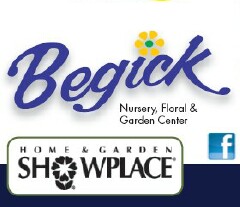 ---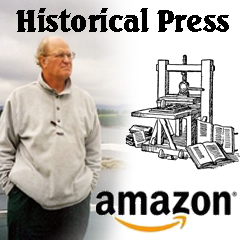 ---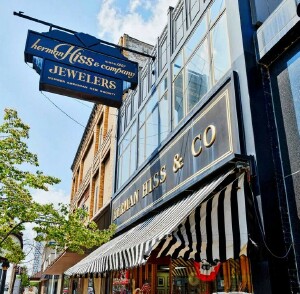 ---
Ads By MyBayCity.com
Bay Area Chamber of Commerce
Click Here to Visit Our Site!


Improving The Economic Climate, Business Environment & Quality of Living Throughout The Bay Area
---
---
Ads By MyBayCity.com
Historical Press - By Dave Rogers
Purchase Your Copy Today!


http://www.amazon.com/D.Laurence-Rogers/e/B001KCA8ZY/ref=ntt_athr_dp_pel_pop_1
---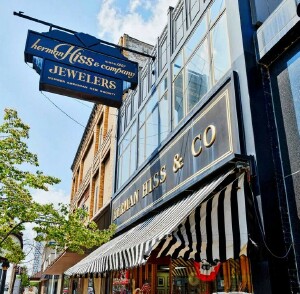 ---
---