Recent Market Volatility Has Everyone's Attention
And the Down Movement May Not be Over. Next Week Could See More Volatility.
June 10, 2007 Leave a Comment
By: Jerry Cole - Retirement, Investment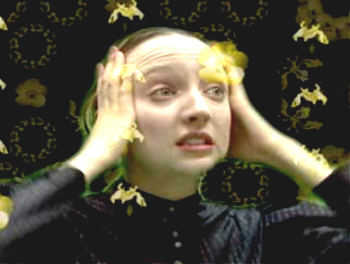 Recent market volatility was scary enough. And the down movement may not be over. Next week could bring more.
The Dow moved up 158 points today after three successive days of losses which took the Dow down nearly 400 points or 3%. The down move did not qualify as a more classic correction in the 5-10% category, however because the numbers are so high these days it was scary enough. And the down movement may not be over. Next week could see more volatility. The one day rally today was some what normal. Over the past 10 years, a rally after three days selling is fairly normal. (Fine straight days of selling is rare.)
A major concern that was perhaps most responsible for the three days of selling this week was a sell-off in bonds. That caused the 10 year Treasury note yield to rise to 5.1% , above the psychologically important 5% barrier. Remember, as bond values decrease, the interest rate yield rises.
Bill Gross, the well known bond manager of the PIMCO Total Return Fund has said that growth around the world, especially in Asia, will be part of the economic landscape for the next few years. That will pull money away from bonds and force interest rates higher. Indeed he expects the yield on the 10-year Treasury note to reach perhaps as high as 6.5% in the next 3-to-5 years.
In the short run however, we still have slow growth in the United States. The housing market remains a big problem. The move on bond yields is affecting mortgage rates, driving them higher. That will hurt the housing market. The slow growth however, will cause the Fed to be hesitant to raise rates. And we saw a dip in oil price today, falling down 3.2% to $65.80 a barrel. Also, the trade deficit fell 6.2% in April to $58.5 billion, $5 billion better than economists had predicted.
All of these countervailing facts and events are not abnormal. You have to see longer term trends than those we have witnessed in the recent past before you make any radical decisions regarding your investments. We have to keep focused on ;the fundamentals and sprinkle in some technical analysis to achieve our investment goals.
One often used fundamental in evaluating an investment is the so called return on equity or ROE. This measures the rate of return on the ownership interest of the common stock owners. It measures a firm's efficiency in generating profits from every dollar of net assets. It show how well the company uses investment dollars to generate earnings growth.
ROE is equal to a fiscal year's net income divided by total equity. Of course you have to look at ROE with respect to the type of industry you are evaluating. For example, a consulting firm may have a high ROE because it is not as capital intensive as other types of businesses. However, such firms face more business risk because competitors can enter the field without much outside funding.
Remember patience is more important than market timing.
Or Contact Jerry Cole at:
509 Center Ave, Suite #102, Bay City, MI
(989) 892-5055


(The opinions expressed are solely those of the author and not Gen worth Financial Securities Corporation.)
---
---
---
Send This Story to a Friend!
Letter to the editor
Link to this Story
Printer-Friendly Story View
---
--- Advertisments ---