Summer Solstice-
The Official First Day of Summer
Is it downhill after June 21st?
June 15, 2007 Leave a Comment
By: Julie McCallum,
Senior Staff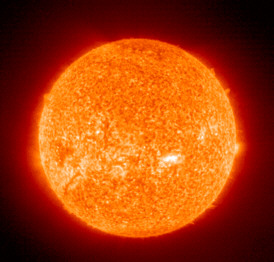 Summer Solstice - June 21st
June 21st is the first day of summer, (Summer Solstice) the longest day of the year. Days feel longer right now, because the sun rises earlier in the morning and sets later at night. (The length of time elapsed between sunrise and sunset on this day is at the maximum for the year.)
When the North Pole of the earth is tilted toward the sun, we in the northern hemisphere receive more sunlight and it's summer. It is also the day that the sun reaches its highest point in the sky.
As the earth moves in its orbit, the tilt of the North Pole changes. When it is tilted away from the sun, it is winter in the northern hemisphere. So, after June 21st the daylight hours start getting shorter, hence, the winter solstice, or the shortest day of the year, which is December 22, the first day of winter.
In between we have autumn and spring. There are two times when the tilt of the earth is zero, meaning that the tilt is neither away from the sun nor toward the Sun.
These are the vernal equinox - the first day of spring (March 21st) - and the autumnal equinox - the first day of fall (September 23rd). Equinox means "equal". During these times, the hours of daylight and night are equal. Both are 12 hours long.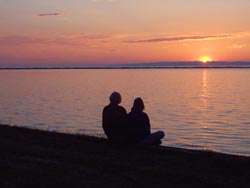 To observe the sunset and sunrise is a beautiful vision, behold the moment. Each morning and evening, check the position of the sun, (or actually the earth) especially on the evening of June 21st.
Many people around the world have observed spiritual and religious seasonal days of celebration during the month of June. Most have been religious holy days which are linked in some way to the summer solstice. However you celebrate it, keep in mind - God made it all possible, be safe and enjoy summer!
Visit the MBC Event Calendar to review and note all the "Sizzlin'" Summer events happening in the Bay City Area.
Click on image below to see the MBCity Calendar.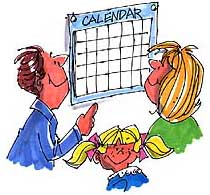 ---
---
---
Send This Story to a Friend!
Letter to the editor
Link to this Story
Printer-Friendly Story View
---
--- Advertisments ---