Last Week: MANUFACTURING Reports Surprisingly Strong Results
Dow Jones Industrial Average Up 8.7% So Far This Year (2007)
June 24, 2007 Leave a Comment
By: Jerry Cole - Retirement, Investment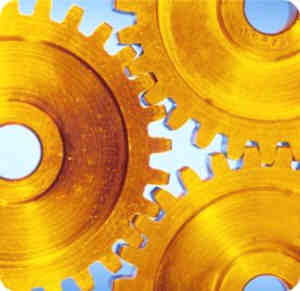 Manufacturing Report Triggers Dow Rebound
Of all things you wouldn't expect, especially here in Michigan, MANUFACTURING reported surprisingly strong results and stopped a slide in the Dow Jones Industrial Average yesterday. After treading water for most of the week and then sliding over 90 points in the morning on Thursday, the Dow Average reversed course and closed the day up 56.42 points. This put the Dow up 8.7% this year.
The Federal Reserve Bank of Philadelphia announced that its index of regional manufacturing activity jumped to a reading of 18 this month, up from 4.2 in May and well ahead of Wall Street's prediction of 7.0. The result caused some investors to see this strength as a sign of inflation coming down the road.
Indeed, just as yields on the 10 year Treasury note were leveling off, investors were encouraged to sell the notes. Investors tend to sell Treasurys, which pushes the yields higher, when they are worried about inflation.
The rise in yields was somewhat offset by the Labor Department's report on jobless claims which rose to a two-month high last week.
Understanding interest rate fluctuations is sometimes difficult. For example, during much of the last year, short term rates were higher than longer term rates.
Normally the opposite is true. However, recent activity has returned yields to a more normal pattern. This is because investors expect to reap greater returns for locking their money up for a longer period of time. Some investors are taking advantage of the higher yields and begun buying bonds with longer maturity dates.
This has also caused the rates on 30-year mortgages to rise, which has been unwelcome news for borrowers looking to refinance a mortgage or buy a home. The rate on a 30-year fixed-rate loan climbed to 6.86% last week, according to HSH Associates. This is still low by historical standards, but well above the recent low of 6.16% in December.
Fixed-rate loans remain the mortgage of choice for many borrowers in the current environment. However, as rates move higher, some are taking another look at adjustable rate mortgages, called an ARM for short. An ARM is a mortgage with an interest rate that is linked to an economic index. The interest rate and your payments are periodically adjusted up or down as the index changes.
Some ARMs have a fixed rate for the first few years and then become adjustable. You have to do the math and undertake some risk regarding future interest rates to determine which type of loan is best for you.
Another measure the economy is firm is the condition of the current-account deficit. The current-account is the broadest measure of trade, accounting for trade in goods and services, as well as financial flows such as transfers and investment income. Since the early 1990's the deficit gap the U.S. carries with foreign nations has widened steadily.
It now stands at $2.7 trillion. As the current-account deficit has expanded, some economists have worried a global shift in demand for U.S. investments could cause the value of the dollar to go down. The deficit is funded through foreign demand for U.S. investments. This could push up interest rates and slow the U.S. economy sharply.
However, the U.S. current-account deficit is shrinking as a percentage of the economy. It averaged 6.5% of gross domestic product for all of 2006, but was down to a 5.7% average in the first three months of this year.
A report by McKinsey & Co.'s McKinsey Global Institute concluded that the deficit could continue to widen over the next five years, as developing countries would likely continue to invest savings into U.S. assets. The McKinsey report said much of the deterioration in the U.S. trade deficit over the past year was the result of higher oil prices. This raised the value of our imports, but it also put more dollars into the hands of oil exporters, who then invested in dollar assets.
So, you have to keep a sharp eye on those investments that are most sensitive to changes in interest rates. The time-to- maturity of fixed income investments plays an important role in any decision to buy or sell this type of investment.
Or Contact Jerry Cole at:
509 Center Ave, Suite #102, Bay City, MI
(989) 892-5055


(The opinions expressed are solely those of the author and not Gen worth Financial Securities Corporation.)
---
---
---
Send This Story to a Friend!
Letter to the editor
Link to this Story
Printer-Friendly Story View
---
--- Advertisments ---