Jobs Report Shows the Economy Remains on Firm Footing
Businesses have added an average of 133,000 non-farm jobs per month in 2007
July 8, 2007 Leave a Comment
By: Jerry Cole - Retirement, Investment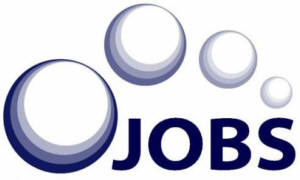 Employers added 132,000 jobs in June and payrolls rose more strongly in April and May than expected.
Since hitting its all-time high of 13692 in early June, the market has been chattering in a fairly tight range. Today's jobs report doesn't appear to be the force that will set the market moving in either a positive or negative direction. Employers added 132,000 jobs in June and payrolls rose more strongly in April and May than previously thought, according to a Labor Department report.
The unemployment rate remained at a relatively low 4.5 percent. The impression from the report is that the economy is bouncing back from the breather it took at the beginning of the year.
The jobs report shows the economy remains on firm footing. U.S. businesses have added an average of 133,000 non-farm jobs per month this year. This is however, slower than the average of 189,000 non farm jobs added per month last year.
The economy grew at a sluggish 0.7% in the first quarter of this year. Some analysts predict that growth in the economy will accelerate to three percent in the just completed second quarter.
Added to the positive bent of the report was an upward revisal of 75,000 to the April and May jobs report. Together with the Supply Management's report of increases in the manufacturing sector earlier this week, it appears the economy in steady growth, but perhaps not to the extent to where the Fed would raise interest rates.
The jobs report is important to monitor because it helps us to keep our eye on inflation. After all, that is why we are invested in equity securities in the first place. That is, to achieve growth and to combat inflation.
As I have discussed before, over time, stocks have outperformed all other investments. Thus, though it is seldom, if ever, wise to invest solely in equities, just about every portfolio needs them in some form or other.
This is not to say that growth will be uniform and uninterrupted. Over the short term, rates of growth can vary dramatically. And lately, the markets have been relatively volatile. However, in the last 80 years, common stocks have had positive returns more than 70 percent of the time.
Over long periods of time, common stocks have earned significantly more than fixed income investments, but during certain time periods the investor would have lost money as a result of investing in stocks. This rarely happens with fixed income investments, especially if those investments are held to maturity. Investors who cannot tolerate short-term fluctuations should not buy stocks.
If you are invested in equities, you have to also be aware of cycles. A cycle occurs when it is the perception of investors that something is happening or about to happen that will influence the market. For example, financial stocks have been one of the market's leading sectors for the past few years. However, the recent turbulence in the housing market could have a negative effect on that sector's performance.
The Dow Jones U.S. Financials Index is down nearly 1% this year. Financial stocks make up about 20% of the S&P 500 and therefore have a definite impact on the overall market. Energy stocks have been another leader the past few years. Their earnings expansion may be moderating.
Meanwhile, as defaults pummel the home-loan industry, we have a mortgage malaise on our hands. Everyone seems to be playing the blame game. You can make a case it is the lenders who in their greed and with cheap money in their vaults foisted impracticable loans on borrowers. Some say it is the newly populated mortgage brokers to blame.
Today, mortgage brokers are involved in about 58% of home loans, up from 40% a decade ago. Mortgage brokers didn't set the standards for the many aggressive loans that are now going sour but they provided the low-cost sales force that made it possible for lenders to quickly provide loans without hiring additional staff.
So caveat emptor (let the buyer beware)! Take heart. It can only get more complex in this world. But as Shakespeare said "There is nothing good or bad, but thinking makes it so". Can this be so?
I invite your questions.
Or Contact Jerry Cole at:
509 Center Ave, Suite #102, Bay City, MI
(989) 892-5055


(The opinions expressed are solely those of the author and not Gen worth Financial Securities Corporation.)
---
---
---
Send This Story to a Friend!
Letter to the editor
Link to this Story
Printer-Friendly Story View
---
--- Advertisments ---