Technology Giants Google & Microsoft Report Disappointing Earnings
Bloom may be off the rose - Dow tumbles after less than encouraging reports
July 22, 2007 Leave a Comment
By: Jerry Cole - Retirement, Investment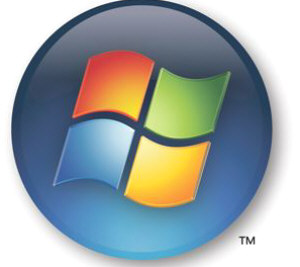 Microsoft disappointed the market by merely meeting the street's expectation.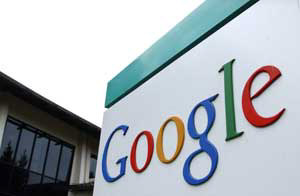 Google missed expected earnings for only the second time since going public in 2004.
The Dow Jones Industrial Average closed yesterday above 14000 --just barely-- (14000.41) for the first time. The market has been driven by earnings reports, which have been coming in higher than expected, and continued confidence in the domestic economy. However, this morning the bloom is off the rose somewhat as the average has tumbled more than 130 points.
Two technology giants disappointed the market. Google missed expected earnings for only the second time since going public in 2004 and Microsoft merely met the street's expectation.
Perhaps adding to the downward bias today is the Federal Reserve's continued note of caution regarding inflation. In the minutes from the Fed's Open Market Committee meeting of June 27-28 the Fed pointed to the falling dollar and the global commodity demand as inflation sources. The Fed also expressed concern about the depths of the housing slump and the subprime mortgage crisis.
The fact the Fed has concern regarding inflation means we are unlikely to see a cut in interest rates anytime soon. Ben Bernanke, the Fed's chairman, told congress yesterday "upside risks to inflation are the Fed's predominant policy concern". Another inflation risk Mr. Bernanke cited is the fact that productivity growth has slowed.
Slower productivity growth means it takes companies more labor to produce an additional unit of output. That raises their production costs and makes them more likely to raise prices.
Inflation will nibble at your nest egg. It diminishes your purchasing power (think of the days of the eight-cent stamp and 29-cent gallon of gasoline). The insidious inflation also decreases your savings power. The longer your retired the more inflation eats away at your savings.
The inflation rate measures the increase in prices of goods and services and the resulting decrease in purchasing power over time. Inflation is triggered by an increase in the available amount of money and credit in relationship to the supply of available goods and services. In other words, too much money chases too few goods and services.
Inflation rates are unpredictable. We have seen relatively mild inflation rates in this decade (approximately 3%). However, 30 years ago we were plagued by double digit inflation. And you may remember this caused interest rates to climb above 20 percent.
During a long retirement, inflation may erode your savings dramatically. At an inflation rate of just 4% a year, you may need more than triple your current income to maintain your present standard of living in 30 years.
As people live longer, they need their retirement savings to last longer. But inflation becomes even more of a problem when you are on a fixed income. Thus you have to estimate how inflation will effect your retirement.
You need to plan for a diversified source of income since, over time, some sectors of the economy will do better than others. Equities (stocks) have historically outpaced inflation. You have to determine the right balance of stocks and fixed income for your risk level to offset inflation.
When you read about what inflation is doing, be sure to distinguish between overall inflation and the so-called core inflation. The core inflation excludes food and energy prices. It seem to me that an ever increasing portion of my disposable income is going to food and energy.
Granted, those two items are perhaps the most volatile and therefore may be excluded to get a better picture of the direction of inflation. But aren't they also two of the most necessary items we depend on in our daily lives?
It would be nice if we could predict inflation, but the bottom line is we can't. It is important that we do the best job we can in planning for our future in retirement. And in doing so, we have to give a lot of consideration to inflation.
I invite your questions.
Or Contact Jerry Cole at:
509 Center Ave, Suite #102, Bay City, MI
(989) 892-5055


(The opinions expressed are solely those of the author and not Gen worth Financial Securities Corporation.)
---
---
---
Send This Story to a Friend!
Letter to the editor
Link to this Story
Printer-Friendly Story View
---
--- Advertisments ---