What Is Corneal Reshaping?
Can It Help Me?
What Are Benefits? No glasses fogging or sliding down your nose
July 22, 2007 Leave a Comment
By: Dr. Lee Newton, Eye Care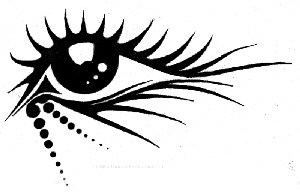 Wear therapeutic lenses at night during sleep, and experience clear vision during the following day.
What is corneal reshaping, and can it help me?
Corneal reshaping is a modern method of vision correction whereby the patient is fit with therapeutic lenses to wear at night during sleep, and experiences clear vision during the following day without wearing glasses or contact lenses.
Benefits?
Convenience - no daytime glasses or contact lenses, usually.


It is reversible, unlike surgical vision correction - meaning that if for some reason you don't like the effect - just stop wearing the lenses and your vision returns to baseline.


No glasses fogging up, going out of adjustment or sliding down your nose.



And - most promising in my opinion - it may hold the prescription more stable than regular glasses and contact lenses, without frequent prescription changes.

Note that "therapeutic" in this sense actually means "corrective" -most of us view glasses and contact lenses as "corrective" lenses, but do they really "correct" anything? Yes, but only while they are worn. Corneal reshaping lenses have a therapeutic effect - meaning an effect that lasts beyond their removal - but it does eventually wear off. That's why they typically need to be worn every night.

There are several manufacturers of corneal reshaping lenses. Each has its own proprietary design. As an example,

Corneal Refractive Therapy (CRT)

Gentle Vision Shaping System (GVSS)

Vision Shaping Treatment (VST)

Controlled KeratoReformation (CK)

Actually, this type of treatment is not new. It's been around for several years. Historically, it was called orthokeratology. I feel the modern names are less intimidating, especially from the patient's standpoint.

What is new is the FDA approval for overnight wear. In the past, nightly wear of the reshaping lenses was non-FDA approved or "off-label". "Off-label" does not mean "illegal", just that if you did it and a problem developed, you would be on thin medico-legal ice. Most conservative doctors therefore did not pursue this. Accordingly, most patients had to wear them in the day to achieve correction of their prescription. This added time to the treatment, and some patients waited weeks with daily wear to achieve their full correction. With nighttime wear, the full correction can usually be achieved in a matter of days. The modern materials and methods of corneal reshaping became FDA approved starting in 2002.

Who are good candidates for this treatment?


Patients with low to moderate amounts of nearsightedness, with or without low amounts of astigmatism.


Young patients.


Active patients.


Patients who are not ready to commit to surgical correction.

Who are poor candidates for this treatment?


Patients with astigmatism only.


Patients with very high nearsightedness, or any amount of farsightedness (although some companies are advertising a treatment for farsightedness and others are studying this type of correction - I feel the treatment would be longer, and the results not as good - yet).


Patients who only require correction for near distance (i.e. reading glasses). Again, this type of correction is being developed.


Patients that, for whatever reason (medical or otherwise), cannot tolerate contact lens wear.

How does this work?

A basic understanding of how the eyes focus light is necessary to understand this treatment. For patients not needing visual correction, the eyes focus light exactly onto the retina, the light-sensitive nerve tissue at the back of the eye.

Nearsighted patients focus light in front of the retina, making the light blurry by the time it reaches the retina. Causes are eyes that are too long for their focusing system (cornea (clear front part of the eye) and lens), or focusing system that is too "strong" for a given eye length.

Glasses and contact lenses for nearsightedness actually make the power of the eye "weaker", and make the light diverge a little bit so it focuses on the retina - not in front.

Laser surgery for nearsightedness removes tissue from the cornea, making the system "weaker", so light focuses onto the retina properly.

Corneal reshaping lenses also have their effect on the cornea. They are manufactured to very exacting tolerances (a few thousandths of a millimeter). While they are worn, they gently push corneal tissue (just a few cell layers) from central to peripheral locations. The effect is a reduction in the "steepness" factor of the cornea, the cornea becomes less diverging, light focuses onto the retina, and the patient experiences clear vision. Everyone is happy.

Are there complications?

There are no more potential complications than there are with normal contact lens wear. Infections are a possibility. Good hygiene is important. You could lose a lens. A lens could dislodge or decenter at night during sleep and vision the next day would be blurry to some extent in that eye. These things happen infrequently.

How long does it take to achieve my full correction?

Depends on the magnitude of your correction, but most patients achieve full correction after 3-5 nights of wear. The correction tends to last for a full day at this time. For the first few days, it may wear off in the mid-afternoon or evening and it may be necessary to supplement your correction with a soft contact lens of a partial correction - but only temporarily.

Do I have to wear the lenses every night?

Some patients with lower initial prescriptions are successful with wearing the lenses every other night, but most patients need to wear them every night. Since this correction is reversible, the lenses do need to be worn regularly. Some consider them analogous to braces.

What is the cost of this procedure?

Since this is a time-intensive treatment, and one in which doctors have to be specially trained and certified, the costs are higher than "normal" contact lens fittings. Typically the cost is about half of what laser corrective surgery would cost, maybe a little less. Costs vary among offices.

What kind of follow up is required?

Corneal reshaping patients need a little more frequent follow up than other contact lens wearers. Once the initial fitting is complete and both the doctor and patient are satisfied with the progress, I like to see the patient 3 months after initial fitting, 6 months after initial fitting, and, of course, one year later for their regular eye health examination. Going forward, provided that there are no changes in vision or comfort, patients should be examined twice per year. After the initial fitting period, the examination fees are usually about the same as regular contact lens wearers.

Need more information?

Feel free to visit http://www.paragoncrt.com

Comments about this topic or suggestions for any future topic are welcomed!

I invite your questions and feedback



Or Contact Dr. Lee Newton at:
3720 E. Wilder Road, Bay City, MI
(989) 667-9393





---
---

Dr. Lee Newton, Eye Care




Dr. Lee Newton has provided eye care services in Bay City ever since graduation from professional school. He and his family consider the Bay City area a great place to live, work, learn, and play!

More from Dr. Lee Newton, Eye Care
---
Send This Story to a Friend!
Letter to the editor
Link to this Story
Printer-Friendly Story View
---
--- Advertisments ---






0200 Nd: 05-17-2019 d 4 cpr 0






SPONSORED LINKS
---
LOCAL LINKS
(Ads not affiliated with Google)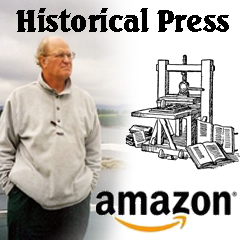 ---
---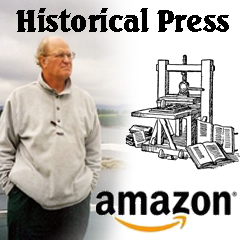 ---
Ads By MyBayCity.com
Rotary Club of Bay City
rotary.org


Click Here To Join Today
---
Ads By MyBayCity.com
Rotary Club of Bay City
rotary.org


Click Here To Join Today
---
Ads By MyBayCity.com
Bay Area Chamber of Commerce
Click Here to Visit Our Site!


Improving The Economic Climate, Business Environment & Quality of Living Throughout The Bay Area
---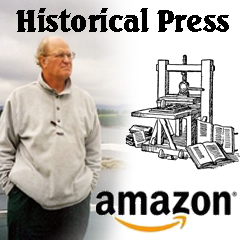 ---
---