House Passes Smoking Ban for All Restaurants, Bars and Casinos
Schuler's Restaurant in Marshall Sets Pace, Going Smoke Free Last February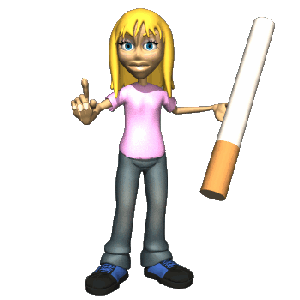 New law would ban smoking in all restaurants, bars and casinos.
The Michigan House of Representatives last week passed legislation that would ban smoking in all restaurants, bars and casinos.
Senator Ray Basham, who has been working on the legislation for several years, said the proposed language in the bill does not provide any exemptions.
Similar legislation banning smoking in restaurants and bars has passed in 30 other states. More than half the states have enacted some sort of ban on smoking in public or workplace areas, according to supporters of the Michigan campaign. Some of those bans don't apply to restaurants and bars.
U.S. Surgeon General Richard Carmona released a report last year that said breathing any amount of second hand smoke harms nonsmokers. Carmona called for completely smoke-free buildings and public places, saying that separate smoking sections and ventilation systems do not fully protect nonsmokers.
Michigan needs to act to safeguard the health of all citizens, say the legislation's sponsors, Rep. Brenda Clack, D-Flint, and Rep. Basham, D-Taylor.
One of Michigan's oldest and most famous restaurants went smoke-free earlier this year and has had a positive response from patrons.
Founded by Albert Schuler in 1909, Schuler's is a fourth-generation, family-owned restaurant that has become a mid-Michigan institution and, as of February 12, a smoke-free one.
All Schuler's Restaurant dining areas, including Winston's Pub, now are smoke-free for employees and patrons to enjoy.
"We have listened to our guests and staff who would like to dine and work in a smoke-free environment while still trying to respect the wishes of patrons who want to smoke. It was no longer possible for us to have it both ways," said Hans Schuler, president and CEO of the restaurant.
With secondhand smoke being the third leading preventable cause of death in the U.S. -- killing up to 65,000 nonsmokers every year, CSA, a non-smoking advocacy group, commends Schuler's decision to go smoke-free. "It's important to be a leader in the community and the industry when it comes to the health of our guests and employees," Mr. Schuler said.
The Michigan Legislature is considering three bills to create smoke-free workplaces. Senate Bills 109 and 110 and House Bill 4163 would make Michigan the 27th state to adopt measures to protect the health of its citizens through smoke-free workplaces, including restaurants and bars.
When Schuler's employees were notified that the restaurant and pub were going smoke-free, several said that they would be much more willing to work in the pub now that it was smoke-free. This is understandable, since bar and restaurant employees are 50 percent more likely than the general population to develop lung cancer, largely due to their exposure on the job, according to federal health agency reports.
"Here's the best part," said Wes Schroeder, a server at Schuler's. "I won't have to go home with my clothes smelling like an ashtray to my wife and little kids and my throat raw. I won't be coughing up somebody else's smoke anymore."
House Bill 4163 now moves to the Senate for consideration.
###
---
---

Dave Rogers




Dave Rogers is a former editorial writer for the Bay City Times and a widely read,
respected journalist/writer in and around Bay City.
(Contact Dave Via Email at carraroe@aol.com)

More from Dave Rogers
---
Send This Story to a Friend!
Letter to the editor
Link to this Story
Printer-Friendly Story View
---
--- Advertisments ---