Issues of Democracy Defined in Struggle Over Iraq War Policy
Return of the Fairness Doctrine to Radio is Vital to Wise Decision making
August 26, 2007 Leave a Comment
By: Dave Rogers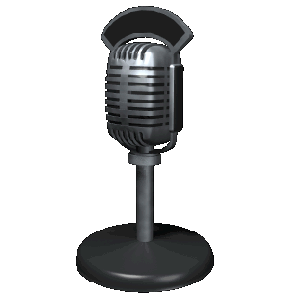 Not only are talk show hosts ideologically unfair, they often are blatantly partisan, poisoning the information flow to citizens.
Democracy by definition is "government by the people" and involves "the absence of hereditary or class distinctions."
In other words, fairness is the primary creed of America. Fairness is achieved by equal distribution of information, honest debate and by voting.
Proof that communications equity is national policy comes in Congress, that is excruciatingly careful to give equal time to each party. "Will the gentleman (or gentlelady) yield?" is part of, and the strength of, our political culture that demands cooperation.
And fairness is what is needed by this country to bring the entire populace together to conduct what is obviously going to be a long and costly War on Terror waged against us by Islamic or other terrorists.
We need a shared burden in the way young people who are sent to fight are recruited and in meeting the costs.
No war ever was fought and won without an equitable tax so that all in society had an equal stake in victory.
No war was ever won by only those troops who wanted to go to war or those who saw the military as an occupation.
The inequity of the present system is shown by the fact that few children of Members of Congress are fighting in Iraq. And few from the wealthy or elite classes. There is little balance in the burden of battle.
We need an honest discussion of the proposals to re-institute the military draft and in how to pay for the ongoing War on Terror.
The continuing ideological wrangling over the occupation of Iraq by United States troops should sharpen our focus about how to operate our democracy.
Since today we are driven by electronic media, we can learn by examining how we receive information through those sources.
Fairness is inherent in such vehicles as C-Span on cable television and the Internet, where all viewpoints are welcome, and, commercial television and newspapers, to the extent editors are able to achieve fairness given the constraints of those media and ownership dictates.
Talk radio, on the other hand, is inherently unfair because the most vital airwaves reaching the public are controlled by wealthy corporations that adhere to a certain point of view. And, the number of radio channels is strictly limited; that is the reason the FCC licenses the broadcast media in the first place.
Recent surveys have shown that 90 percent of the air time on talk radio is controlled by conservative, ultra-conservative or so-called "neo-con" hosts.
Calls for renewal of the FCC's Fairness Doctrine, abandoned in 1988, have been rejected by the cabal of radio hosts and politicians who have a stake in the current status quo.
But it now seems clear that the public is not well served by the lack of a Fairness Doctrine. Radio hosts like Rush Limbaugh, Sean Hannity and Bill O'Reilly use the power of the airwaves provided by big dollars to promote only one point of view. The callers who are allowed to go on the air are invariably of a like mind with the host. The public never gets what Fox News trumpets as a "fair and balanced" perspective.
The one-sided ideologues spend most of their airtime inflaming the hearts and minds of Americans, pitting them against one another, when what is needed most is unity in the War on Terror.
Not only are the talk show hosts ideologically unfair, they often are blatantly partisan, poisoning the information flow to citizens.
Limbaugh this week outrageously claimed "Democrats appeased Hitler" in making a point about the proposed Iraq troop redeployment. Well, in our reading of history, one Democrat, Joe Kennedy, supported appeasement but many Republicans agreed early in the discussion leading to World War II. American industrialists like Henry Ford with financial ties to the Nazis, Republican diplomats Allen and John Foster Dulles, aviator Charles Lindbergh and radio preacher Rev. Charles Coughlin were among those appeasing Hitler.
Those kind of unfair claims are not calculated to help the public achieve consensus but only to support a dictatorship of ideas. And there is no way to challenge or even question such assertions once they are broadcast.
Not only is Mr. Limbaugh narrow-minded, he is often dead wrong. Listening to him may be perilous to your knowledge of history and give you dangerous opinions you may erroneously state to others.
Freedom of speech is a treasured American constitutional right, but shouting fire in a crowded theatre is a violation of the security, and the rights, of all. The Fairness Doctrine, providing equal time for competing opinions in a closed forum, is vital to balance on the radio airwaves.
One political party cannot fight the tremendous threat this nation is facing, as so clearly posed by President George W. Bush in his impassioned speeches and press conferences.
President Bush did an admirable job of laying out an interesting historical perspective in his recent speech to the Veterans of Foreign Wars, comparing our involvement in Iraq to World War II, Korea and Vietnam. Those wars were not fought by one political party or just by militaristic volunteers.
C-Span, the creation of broadcast entrepreneur Brian Lamb, offers us an outstanding example of how the American people can participate in this democracy. It broadcast the speech of Sen. Barack Obama, D-Illinois, to the VFW immediately before that of President Bush the following day. Then C-Span opens the phone lines to Democrats and Independents as well as Republicans on an alternating basis.
Therefore, the viewer gets a fair and balanced view not only of the leadership opinions but also, and just as importantly, of the reaction of the public. Competing views enter the marketplace of ideas.
Broadcast Bullies like Limbaugh, Hannity (although he sometimes makes an effort to be more fair than the others) and O'Reilly are normally not tolerant of competing views.
That is not the American way and that is not how a reasonable resolution of the Iraq involvement will ultimately be reached. This experience with talk radio is the strongest argument for return of the Fairness Doctrine.
America needs unity to achieve a shared burden of the War on Terror, or on Terrorists, as Jed Babbin, former defense undersecretary for former President H.W. Bush, notes in his new book "In The Words of Our Enemies."
Mr. Babbin pointed out in a Heritage Foundation forum recently that America was not, and is not, prepared to be on a war footing. Apathy was fostered by the current administration that thought we could fight a war without the elites having to pay a price.
Without unity, and the draft, we cannot rebuild our Armed Forces from the present 33 brigades while defense experts say 99 are needed; without equitable taxes we cannot restore our creaky defense infrastructure such as air tankers that are an average of 50 years old and are the key to air superiority and the base of our military power.
Our public communications networks cannot be hijacked by ideological driven entertainers for their own profit and political aims. Otherwise, our decision-making will be flawed because the information reaching a large segment of the American people will be more like that of totalitarian regimes than a democracy.###
---
---

Dave Rogers




Dave Rogers is a former editorial writer for the Bay City Times and a widely read,
respected journalist/writer in and around Bay City.
(Contact Dave Via Email at carraroe@aol.com)

More from Dave Rogers
---
Send This Story to a Friend!
Letter to the editor
Link to this Story
Printer-Friendly Story View
---
--- Advertisments ---