VISION:TRI-COUNTY AIMS AT 'STRATEGIC FOCUS' FOR ECONOMIC DEVELOPMENT
Retired Dow Executive, Dick Dolinski, Heads Cooperative Planning Effort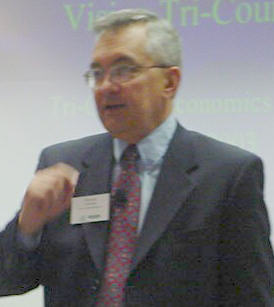 Dick Dolinski builds economic development castles in the sky for Tri-County Economics Club members.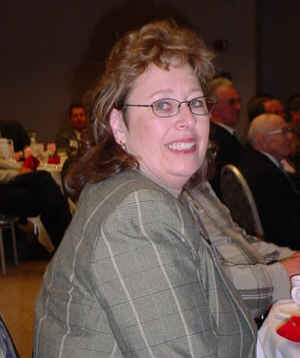 Betty Owen, MBS Airport Manager, smiles as she receives kudoes from Vision group at luncheon.
Dick Dolinski has a vision. It's Vision-Tri County, a massive cooperative effort aimed at fulfilling a longtime dream of community leaders.
Since the 1960s the leaders of Bay, Saginaw and Midland counties have talked of, and planned for, a jointmarketing campaign to extoll the benefits of what once was known as "The Golden Triangle."
Several brave attempts were made to pool funds and conduct marketing, many of them centered around the jointly supported Tri-City Airport, now known mainly as MBS (Midland-Bay City-Saginaw). Pronouncements were made, brochures printed and information circulated. The tri-counties would be one, putting a tripartite smile on the face shown to the rest of the world. However, all previous efforts lagged, were fractured by parochial interests or just died of being a good idea with no funding.
Now comes Dick Dolinski, retired Dow Chemical Co. vice president of human resources, an expert on corporate culture who now is associated with Omnitech International, Midland. Dolinski's "vision" embraces all issues affecting the tentire tri-county region. The vision is to marshal a "strategic focus" for regional economic growth and development.
Dolinski's experience during a 31-year career at Dow includeda stint in research and development in Japan and Hong Kong. This should serve the region in good stead as the U.S. economy is assaulted by vigorous growth from the Far East, especially China.
The Vision program was given a foundation by an assessment in 2000 by McKenna & Associates, a consulting firm.
The assessment identified assets such as higher education, with Delta College and Saginaw Valley State University, rated excellent, and K-12 education, pronounced charitably as "uneven quality."
In terms of infrastructure, MBS International Airport was cited by the consultants as the "crown jewel" of the area, operated on a cooperative basis by the three communities, with I-75 and US-10 expressways also listed as significant assets.
The McKenna firm suggested that the Vision effort build on the strengths of MBS Airport and aim to improve roads, telecommunications infrastructure and water resources in its promotion of regional thinking.
Easy consensus items such as "leverage regional assets, encourage regional cooperation and improve workforce development" were put forward by the consultants, along with the obvious "promote regional thinking, develop appropriate organizations, and promote business and economic development."
Of course it's hard to quarrel with those recommendations. A sacred cow was found to be grazing in the area when such talk as "merging overlapping governments" arises. "We won't talk about that," says Dolinski, with the conservative viewpoint of a corporate executive. However, the Vision leader did admit: "We don't always cooperate as well as we could."
The Vision group has launched five initiatives, beginning with the MBS Business Alliance, in which local business people pledge to use the airport exclusively.
exclusively.
Other initiatives are a Small Business Technology Center at Delta College, a Business and Education Center at SVSU, the Link Michigan telecommunications study now underway, and a regional marketing campaign to "find ways to position the three counties for economic growth," says Dolinski.
With the region's economic development corporations, chambers of commerce, private firms, colleges and universities and other organizations joiningtogether, the Vision Tri-County effort appears at last to have the potential to fulfill the longtime dream of a united economic development effort here.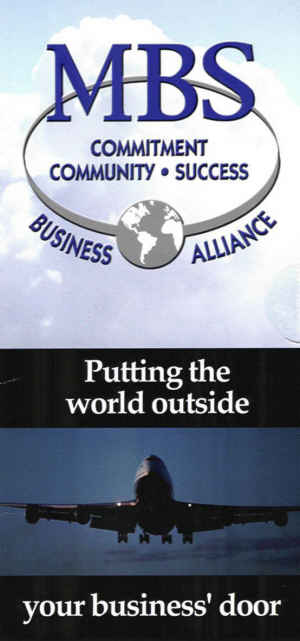 ---
---

Dave Rogers




Dave Rogers is a former editorial writer for the Bay City Times and a widely read,
respected journalist/writer in and around Bay City.
(Contact Dave Via Email at carraroe@aol.com)

More from Dave Rogers
---
Send This Story to a Friend!
Letter to the editor
Link to this Story
Printer-Friendly Story View
---
--- Advertisments ---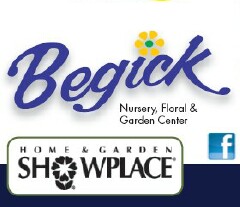 0200 Nd: 06-21-2019 d 4 cpr 0