COUNTY MILLAGE LEVIES IN 4TH PLACE AMONG MICHIGAN COUNTIES
Concern for Economic Development Stated by County Treasurer Neitzel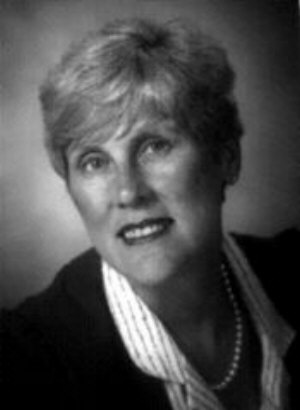 County Treasurer Jeanette Neitzel
As July property tax time approaches, taxpayers begin paying more attention to the costs of government, according to County Treasurer Jeanette Neitzel.
The treasurer points out that Bay County's position in fourth place among the state's 83 counties in millage rates (allocated plus extra voted) millage has become a focus of concern.
The State Tax Commission lists Bay in fourth place with 10.9480 mills, comprising 5.7528 allocated plus 5.1952 extra-voted.
By comparison, Saginaw County has a rate of 7.2067, Genesee County has a combined tax rate of 7.4449, and Midland County has a rate of 8.2655.
Counties with higher millage levies all have large amounts of state land and therefore fewer properties to support county operations, the treasurer noted. These counties are Baraga, first with 14.8726 mills, Ontonagon, with 12.7458 mills, and Lake, with 11.6748 mills.
"This high rate has got to be considered by those in the county who are working on economic development," says the treasurer. "It seems like some analysis of all these extra voted millages might be in order."
The total Bay County tax rate of 10.9480 mills provides for county operations plus the special services approved over the years by voters, library 2.2 mills; medical care facility operating, .50 mill; senior citizens, .50 mill; mosquito control, .45 mill; 911-Dispatch, .70 mill; historical society, .0958 mill; Bay Metro Transit, .75 mill; and gypsy moth control, .10 (not currently levied).
The county has voter approval to levy up to 6 mills for operations, a tax which was approved in 1986 on a "perpetual" basis. That means it never expires. The County Commission, however, currently levies only a portion of that amount, 5.7528mills.
Up for voter review this year are the medical care facility levy of .50 mill and the gypsy moth levy of .10. These taxes will be on the ballot either in the August primary or the November general election.
The Bay County Library System's operating levy of 1.2 mills expires in 2005, as does the 9-11 Dispatch millage of .70 mill and the Bay Metro millage of .75 mill.
Suggestions have been made to consider attaching the 9-11 Dispatch millage to local phone bills as a more equitable means of paying for this service, said Mrs. Neitzel. The idea has not gotten past the talking stages as far as she knows.
The City of Bay City has an operating millage of 19 mills approved, of which only 17.0130 is levied currently. Thatmillage is perpetual.
A millage of 3.1 mills is levied by the city for debt under court order, with no limit and a perpetual status. Another 1.2870 mills is levied under court order for the infamous Heather Ridge project. IThat levy is the result of a voter initiative rejecting a housing development on the west side resulting in a suit by the developer and a court judgement enforcing terms of a contract with the city.
The listing of millage rates by county is available on the MSU Agricultural Economics website, www.aec.msju.edu/agecon/government/counjtymillage2001.
---
---

Dave Rogers




Dave Rogers is a former editorial writer for the Bay City Times and a widely read,
respected journalist/writer in and around Bay City.
(Contact Dave Via Email at carraroe@aol.com)

More from Dave Rogers
---
Send This Story to a Friend!
Letter to the editor
Link to this Story
Printer-Friendly Story View
---
--- Advertisments ---