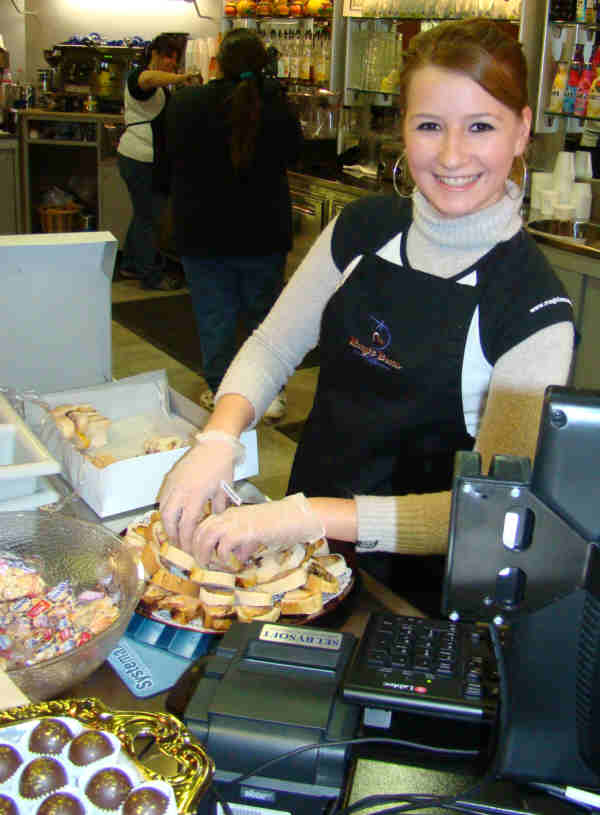 ALL SMILES - Julie Sodini prepares hors de oeuvres for the Magic Bean Grand Opening.
(All Photos by O. J. Cunningham)
---
Magic Bean Makes Splash in Saginaw
With Exotic Coffees, Gelato, Wraps
New Approach Offers Meeting, Conference, Children's Spaces - Ambiance
December 16, 2007 1 Comments
By: O. J. Cunningham
Get toasty or chill out at the new Magic Bean Cafe, 5789 State St. Saginaw.
The "Bean," which opened recently, held a gala VIP grand opening to showcase their unique offerings ranging from espresso to Chai tea, iced blended drinks, fancy pastries and neat sweets topped off with Palazzolo's Artisan Gelato and Sorbetto.
Whoo-ee! It was a big night with hosts Lisa Kusey and spouse/partner Gary Rechsteiner entertaining a steady of guests who oooed and ahhhed their way around the high class place.
Couches, lounge chairs, a kiddie play area, television sets -- all are set in a high design interior.
"We try to have a little bit of something for everybody," says Mr. Rechsteiner. "Come in and relax and try our sweets, our breads and spreads and mini coffee cakes. They're really tasty."
The cafe also offers salads, wraps, soups, pita, stromboli and turnovers, bagels, muffins, scones, biscotti, cookies and other treats -- yum!
Pete Palazzolo explained that the bar layout came from Italy and the entire interior was the work of Brennan Design Group, Chicago.
"This ended up a wonderful spot where everyone can come and get the best coffee, the best gelato, free wi-fi, a private room, children's area," said Pete. "And it's priced so everyone can come in the door."
Dave Palazzolo, originally from Bay City, said Palazzolo's Artisan Gelato is in 2,000 coffee shops and restaurants all over the country. The Saugatuck, Michigan, firm also produces "Italian Designed Cafes," like the new Saginaw version.
The "Magic Bean" has 30 flavors of gelato, a fat free dairy dish, that are hand dipped and the taste is deliciously magnificent, as scores of VIP night patrons attested.
Gelato shakes and take out containers also are available.
"Lisa's design concept created space that is more than welcoming and inviting for people." said designer Gerald Brennan. "We tried to bring the outdoors in so people would feel comfortable and want to stay and spend time."
Ron Zawilla, of Brennan Design Group, noted the "studio setting" and the creation of a place where people would feel comfortable for meetings or tete-a-tetes. "It's gorgeous, and it's right here in Michigan," he commented.
the Magic Bean Cafe is at 5789 State Street, Saginaw, right across from Menard's. Hours are M-F 7 a.m. - 10 p.m., Saturday 8 a.m. - 10 p.m., and Sunday 9 a.m. - 9 p.m. Phone 989-790-9495, website http://www.magicbeancafe.net
Click The Video Below
To See A Short Infomercial About
The Magic Bean Cafe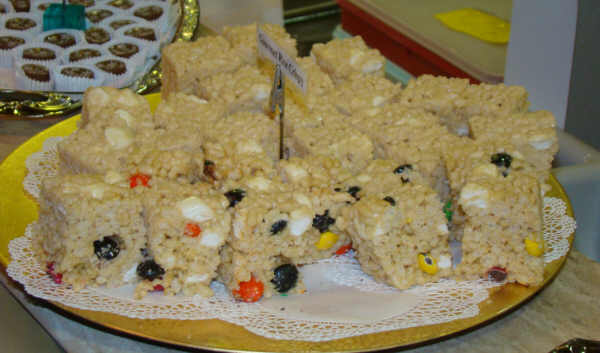 RICE KRISPY TREATS - Sweets and wonderful coffee choices were all part of the Magic Bean experience.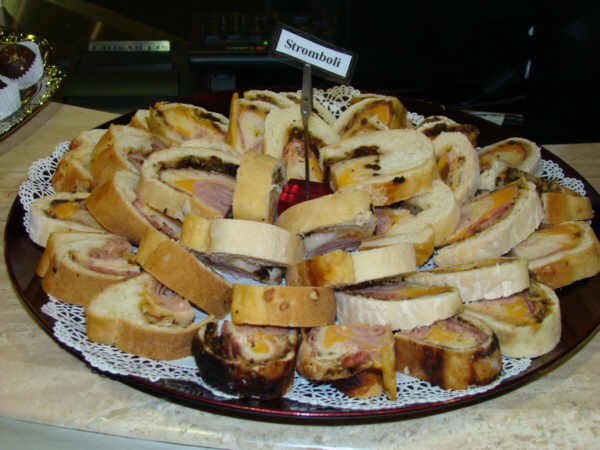 TASTY STROMBOLI - These tasty morsels did not last long once guests arrived.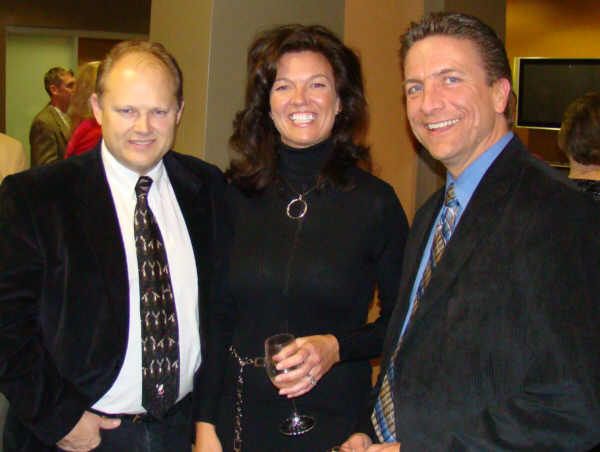 (L/R)Bill McDonald, Magic Bean Hostess/Owner Lisa Kusey and Gary Driskell enjoyed the fun, food and entertainment on Grand Opening Night at Magic Bean Cafe.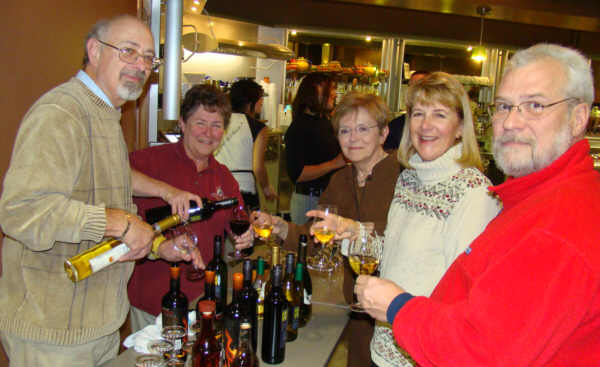 John and Cathy Oppermann (On the left) served wine to Magic Bean Grand Opening Night Guests. Enjoying the wine are: Dolores Rogers, Nina Sika and Eric Jylha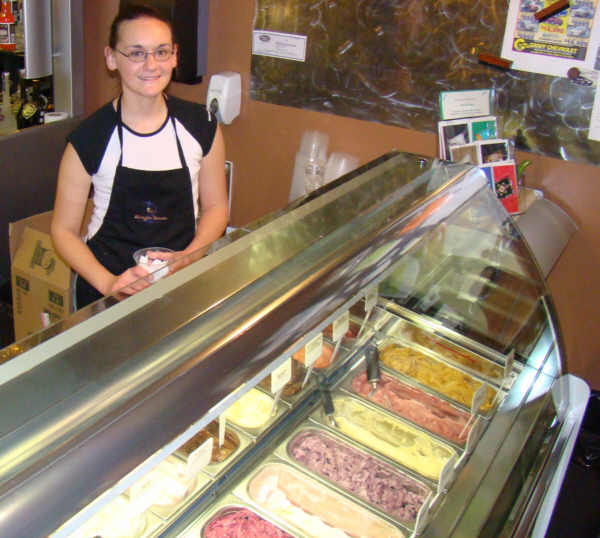 Stephanie Zeilinger with 24 choices of Gelato Sorbetto. Servings come in three sizes and pints and half-pints are available for carry-out.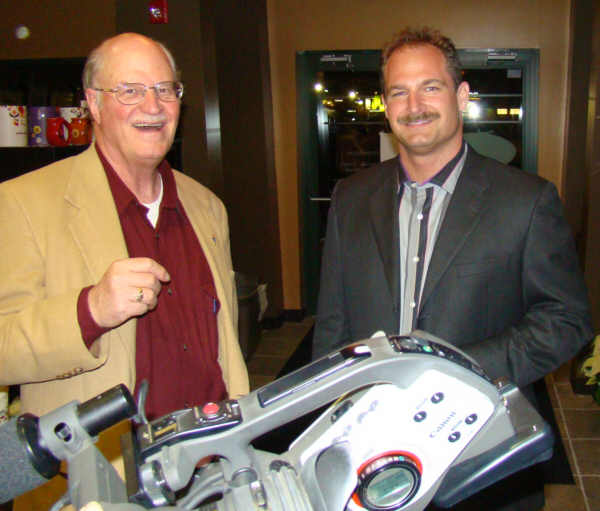 MyBayCity's Dave Rogers with Host/Owner Gary Rechsteiner share a laugh during Magic Bean Grand Opening activities.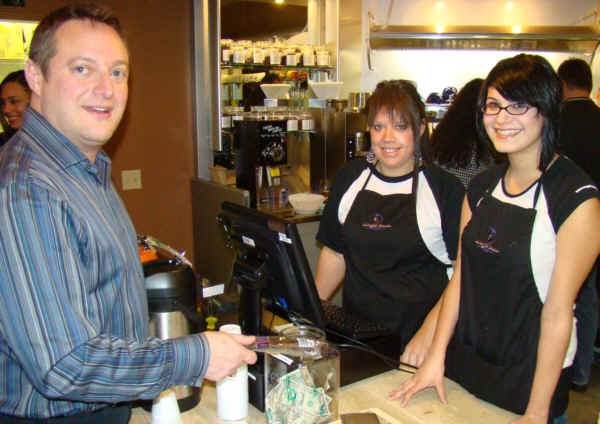 Gerald Brennan (Brennan Design Group, Chicago) chats with Karen Tesch and Jessica Avalos in the check-out lane at Magic Bean.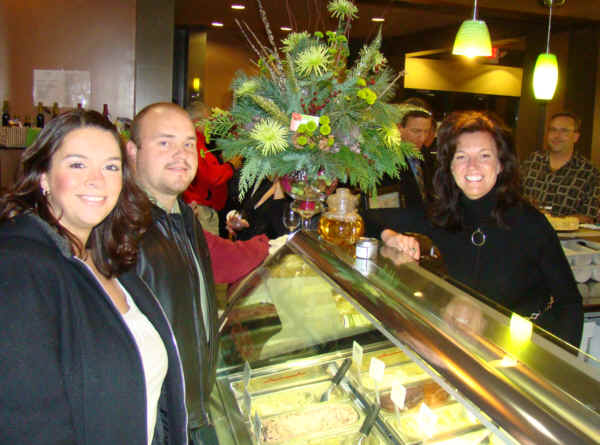 (L/R) Stephanie Maier, Joe Maier and Hostess/Owner Lisa Kusey check out the many flavors of Gelato Sorbetto available at Magic Bean Cafe.
---
---

O. J. Cunningham




O. J. Cunningham is the Publisher of MyBayCity.com. Cunningham previously published Sports Page & Bay City Enterprise. He is the President/CEO of OJ Advertising, Inc.

More from O. J. Cunningham
---
Send This Story to a Friend!
Letter to the editor
Link to this Story
Printer-Friendly Story View
---
--- Advertisments ---