Poultry Pal Attracts A Nationwide Audience
The Ultimate Beer Can Chicken!
February 10, 2008 Leave a Comment
By: MyBayCity Staff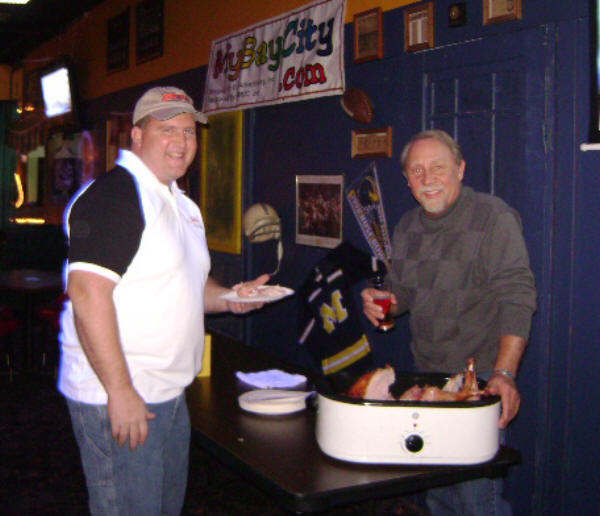 Inventor of the Poultry Pal, Tom Simon of Bay City demonstrates one of the many ways to cook with his product
(MyBayCity Photo)
Bay City is the Corporate Headquarters for The Poultry Pal product and home of it's inventor, Mr. Tom Simon. For over 23 years Tom has worked at SC Johnson as an Operator Technician. A few years ago, while entertaining co-workers, Tom tried his hand at the "Beer Can Chicken" craze, but found it messy and unreliable. He plopped his chicken down onto the beer can, 1/2 full and closed the lid on his grill. When he returned to check on the bird, he found that it had fallen over to the side and was burnt! This drove Tom with a never ending passion to find a better way to cook a chicken still utilizing beer for it's moisture and The Poultry Pal was born!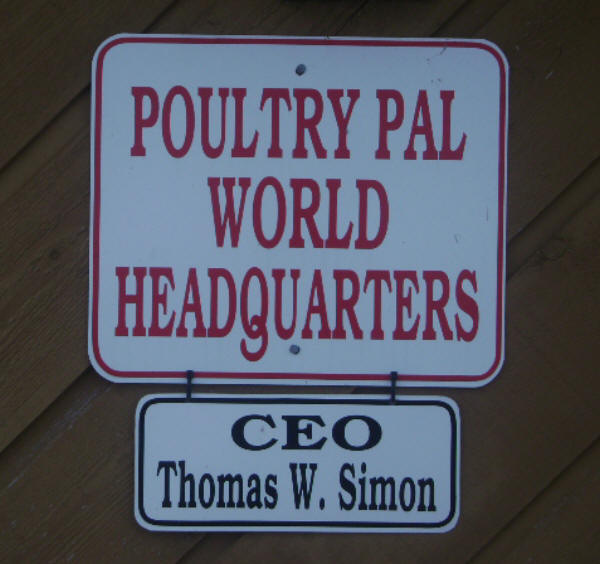 Poultry Pal's Worldwide Headquarters is located on Midland Rd. in Bay City, Michigan
(MyBayCity Photo)
The Poultry Pal's patented system includes the Steam Infusion Tower and unique Flavor Base. The Poultry Pal takes the concept of beer can chicken cooking to a new, safer height. Concerned with the toxins released from inks used on cans inserted into poultry for cooking, Tom created the Poultry Pal to alleviate this problem, and promote a safe, healthy way to enjoy fantastic beer can chicken. Eliminating the tipsy, messy, drippy method of using a can, Tom conquered his concern and found additional solutions.
The Poultry Pal is coated with a durable, non-stick finish for easy clean up, and is designed to be used with both covered charcoal or gas grills, conventional ovens and smokers. Comprised of only 2 simple pieces, the Poultry Pal is extremely easy to use and offers utterly fuss-free cooking. Roast chickens, duck, game-hens, and even turkey, in a healthy fashion that allows the fat to drain away while the juices infuse into the meat.
Click Above To Watch Poultry Pal Video
Once the Poultry Pal was patented in 2003, Tom approached Cary Black, co-worker at SC Johnson to assist him in writing some recipes for the product. What began as a "few recipes" and "a little assistance",turned into a complete cookbook, "Zen And The Art Of Cooking Beer Can Chicken", illustrated by Cary's father, Don Black.
"Without Tom and the Poultry pal, this book would not have been possible. Within the last couple of weeks, review copies of the book featuring The Poultry Pal have been requested by Rachel Ray, The New Yorker Magazine, Bon' Appetite Magazine and more", says Cary Black, owner of Red Owl Publications, http://www.redowlpublications.com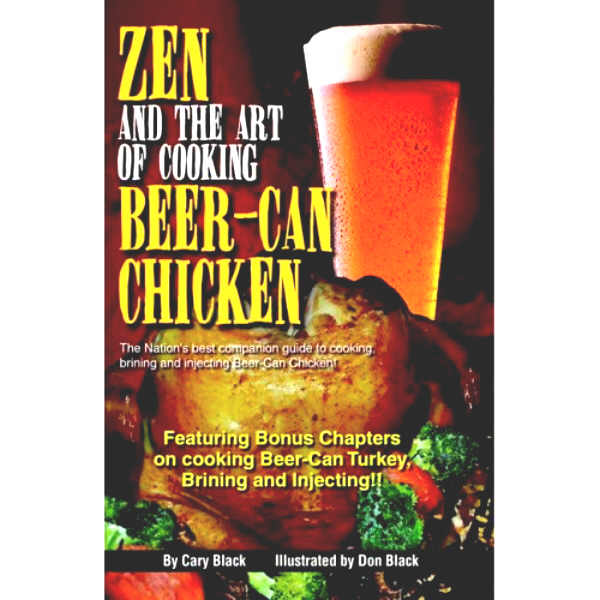 Assisting Tom with his product from a Sales & Marketing perspective is Bill McHenry, Entrepreneur from Chicago IL.
Tom has teamed up with Mike Grillo, owner of Bay City's own Michigan Brand when it comes to ordering injected turkey's. "No one does it better", says Tom.
"Tom is so passionate about his product, it's a great product. He is a super guy, hard worker and pleasant to deal with", says Mike Grillo.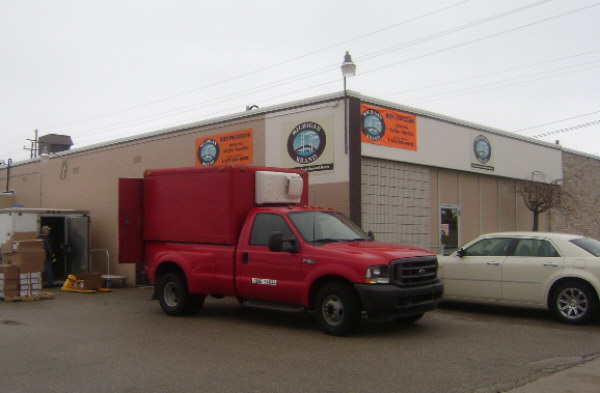 Michigan Brand has over 50 years experience in smoking hams, jerky and sausage. Visit their website to place your orders at http://www.michigan-brand.com/testimonials.html
(MyBayCity Photo)
The Poultry Pal product has just recently hit a Nationwide audience with commercial spots on the Tim Roller's Wild Addiction show, featured on The Sportsman Channel. "I just got my first order from the show", says an excited Tom Simon after the premier of the show in January.
The Poultry Pal has been featured on The Home Shopping Network and referenced in many publications such as http://www.FoodReference.com , http://www.Amazon.com , http://www.Bizrate.com , Ebay and more!
"I am currently working on another product "coming down the pipe", brought to you by The Poultry Pal that will make typical grilling easier and much safer", says Tom.
Order
YOUR
"homegrown" Poultry Pal kit
TODAY
at http://www.beercanchicken.com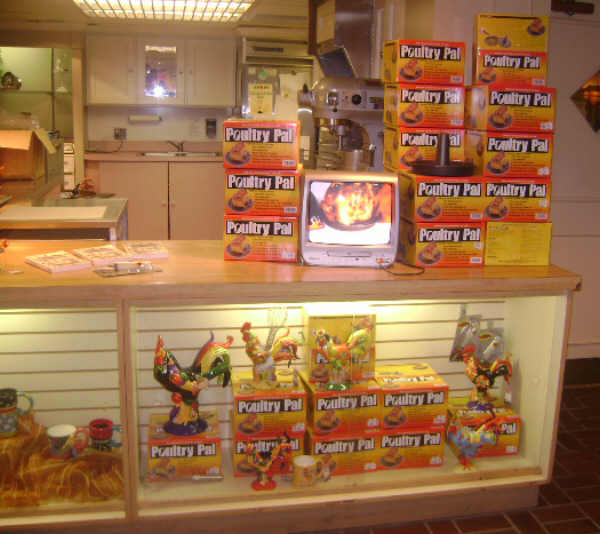 You can find The Poultry Pal at numerous stores throughout the Tri-Cities or visit http://www.beercanchicken.com to place your order!
(MyBayCity Photo)
EDITORS NOTE:
MyBayCity's reporter would like to share with readers that she utilized the Poultry Pal last weekend to make beef and turkey jerky. Simply marinade your meat as you normally do, fill the basin of the Poultry Pal with your marinade the following day, lay out your meat onto the steam infusion tower base, stick the entire Poultry Pal down into your smoker and WHALAH! Perfect, moist, smoked jerky in a jiffy!
Call Julie
TODAY
for more information on how your product or business can get this exposure!
(989) 892-8501
or email
Julie@MyBayCity.com
---
---
---
Send This Story to a Friend!
Letter to the editor
Link to this Story
Printer-Friendly Story View
---
--- Advertisments ---