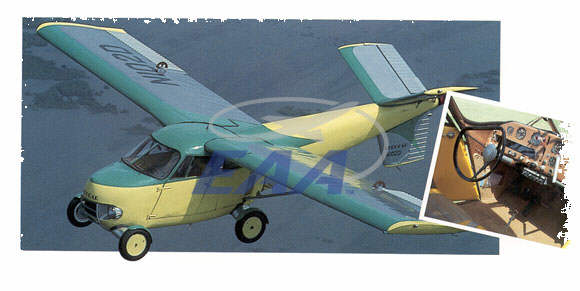 Flying Car Will Solve All Of My Parking Problems
Affordable Vertical Take Off and Landing Vehicle (VTOL) Is Just What I Need
June 20, 2003 Leave a Comment
By: O. J. Cunningham
Remember the movie -
The Fifth Element
- Two hundred and fifty years in the future (Approximately 2253), life as we know it is threatened by the arrival of Evil. Only the fifth element (played by Milla Jovovich) can stop the Evil from extinguishing life, as it tries to do every five thousand years. She is helped by ex-soldier, current-cab-driver, Corben Dallas (played by Bruce Willis.)
I remember two things from that movie: 1.) Milla Jovovich (smile) and 2.) Bruce Willis' Flying Cab - Piloted by Willis in the opening chase scene of the movie.
So . . . I'm looking for a parking space in downtown Bay City last week end while trying to park for the YWCA Art Festival and all of a sudden it hits me . . . What ever happened to the concept of the Flying Car?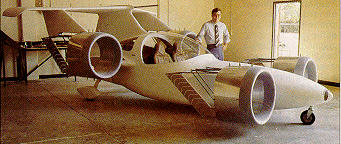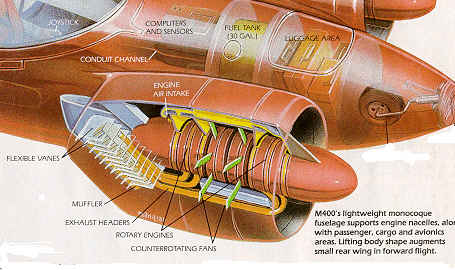 It's been a common thread (throughout history) in man's quest for quick travel to and from work and a parking space when he gets there. Flying Cars - It's been a long-standing promise. First introduced by Buck Rogers (or was that Duck Dodgers?), followed by the Jetsons, and then most recently reinforced by the likes of James T. Kirk and Jon Luc Picard.
The premise is simple enough. We need a simple, personal vehicle that flies and lands safely. We'll worry about parking it later! First some
history
from one of my favorite sites -
How Stuff Works
.
Hope you made it through all that technical stuff.
Now I'd like to invite you to watch this
video
from Jay Leno & Friends. It's about seven (7) minutes long but worth your time . . . if you have more than a dial-up connection. If your connection is slow, you can click this text link for the
text
from the above movie.
For many years, columnists have routinely asked what ever happened to the concept of the flying car.
Where's my flying car?
asked Laura Woodmansee of the publication, Space Daily.
I feel her pain.
Yet, another 2 years have gone by. And are we really any closer to a flying car in every driveway (airport)?
Well, yes we are! If you ask
Paul S. Moller
of Moller International. According to Moller's
Sky Car
website, Moller International has developed the first and only feasible, personally affordable, personal vertical takeoff and landing (VTOL) vehicle the world has ever seen. (I think that's Paul Moller behind the wheel in the bottom photo.)
Moller says, "You've always known it was just a matter of time before the world demanded some kind of flying machine which would replace the automobile. Of course, this machine would have to be capable of VTOL, be easy to maintain,
cost effective
and reliable. Well, we at Moller International believe we have come up with the solution. That solution is the volantor named M400 Skycar."
After all this research, now I'm really fired up about the Sky Car. I've seen the videos. I've listened to the hype.
Dag Nabbit!!! I want one.
So off I go to find the price of one of these sporty little Moller models.
Are They Kidding?

Price: $995,000 . . . Down payment: $100,000 . . .
And here's the best part! Delivery Guaranteed before December 31, 2005. And (Get This!), the $995,000 price tag is not even guaranteed. It might be more. Or . . . Hey! It might be less! They're not really sure.
Did I mention that the Moller Sky Car gets20 miles to the gallon? That's probably why they kept the price so affordable.
Perhaps it's best I keep the old visa card in my wallet after all. I'll check back with Moller International about December 2004 and see how their Sky Car project is progressing.
Until then, I think I'll just order the
License Plate Cover
for $20.00 from Moller Industries. This license plate cover (according to their online store advertising) features the proclamation that
My next car will be a Skycar
along the bottom. After all, it's made of a Moller quality durable plastic in black with gold type. I guess I can afford to take a $20.00 chance on a Flying SkyCar license plate.
And just why are you shaking your head like that and rolling your eyes at me?
You know you're gonna buy one of those spiffy license plate covers too . . .
You know you will!
You want one!
Admit it!
You do!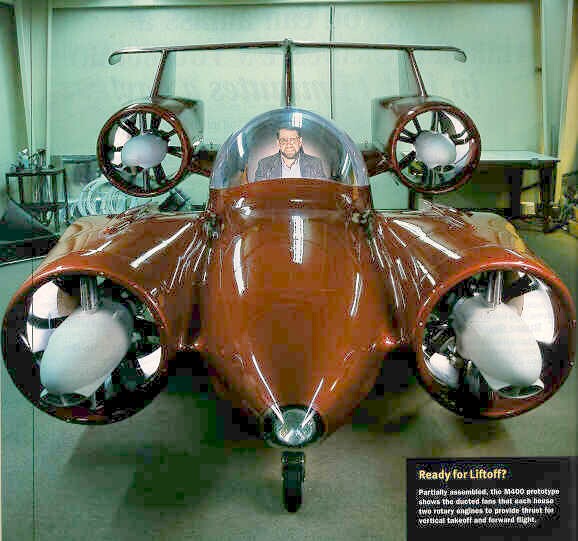 ---
---

O. J. Cunningham




O. J. Cunningham is the Publisher of MyBayCity.com. Cunningham previously published Sports Page & Bay City Enterprise. He is the President/CEO of OJ Advertising, Inc.

More from O. J. Cunningham
---
Send This Story to a Friend!
Letter to the editor
Link to this Story
Printer-Friendly Story View
---
--- Advertisments ---