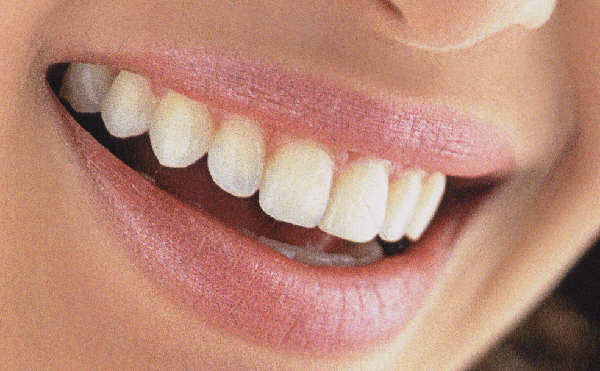 Looking To Brighten Your Smile?
---
How Can You Brighten Your Smile?
BLEACHING -- Frequently Asked Questions
January 20, 2008 Leave A Comment
By: Ken Nelson, DDS, Dentistry
HOW CAN YOU BRIGHTEN YOUR SMILE?
Your wedding is coming up and you want your smile to be its brightest. Or maybe you have an important speaking engagement. The desire for a brighter smile with whiter teeth is very strong, and tooth bleaching safely lightens the color of the teeth, lasting for up to five years. The most effective and safest method of tooth bleaching is dentist-supervised.

IS BLEACHING FOR YOU?
Generally, bleaching is successful in at least 90 percent of patients, though it may not be an option for everyone. Consider tooth bleaching if your teeth are darkened from age, coffee, tea or smoking. Teeth darkened with the color of yellow, brown or orange respond better to lightening. Other types of stains caused by fluorosis, smoking or tetracycline can be lightened, but results are not as dramatic. If you have very sensitive teeth, periodontal disease, or teeth with worn enamel, your dentist may discourage bleaching.
WHAT'S INVOLVED?
Your dentist will determine whether you are a candidate for whitening and discuss the different methods available. The recommended treatment is in-office bleaching. At the initial appointment a dental clinician will take impressions of your teeth to fabricate bleaching trays. These trays are custom made to adapt to your needs and are lightweight so that they can be worn comfortably while you are awake or sleeping. There are many over-the counter systems. If you're not quite sure that bleaching is for you, an OTC product might be a good place to start. It is a cost effective option, however, the strips do not fit intimately to the tooth as professional trays do. What is best for you depends on the desired result.
HOW LONG DOES IT LAST?
Lightness should last from one to five years, depending on your personal habits such as smoking and drinking coffee, tea or wine. However, touch ups are always an option. If you use custom made trays remember to keep the trays in a safe place after bleaching so that all you need to purchase is the bleaching solution. The re-treatment time is much shorter than the original treatment time, usually 1-3 treatments.
IS IT SAFE? ANY SIDE EFFECTS?
Several studies have proven bleaching to be safe and effective. The American Dental Association has granted its seal of approval to some tooth bleaching products. Some patients may experience slight gum irritation or tooth sensitivity, which will resolve when the treatment ends. Fluoride or desensitizing toothpastes can speed up the resolution of sensitivity.
WHAT ARE REALISTIC EXPECTATIONS?
No one can really predict how much lighter your teeth will become. Every case is different. Typically, there is a two-shade improvement as seen on a dentist's shade guide. The success rate depends upon the type of stain involved and your compliance. Bleaching can only provide a shift in color from gray to a lighter shade of gray, for example. Bleaching does not lighten artificial materials such as resins, silicants, or porcelains.
In all cases though, speak with your dental team before using any whitening product.
Or Contact Dr. Ken Nelson at:
800 S. Euclid Ave, Bay City, MI 48706
(989) 686-5410

<
---
Ask The Experts Article 2230
---

Ken Nelson, DDS, Dentistry




Dr. Nelson has served patients at West Bay Dental since 1985. Dr. Nelson provides most dental services with an emphasis on cosmetics, full mouth reconstruction, oral surgery and implants.

More from Ken Nelson, DDS, Dentistry
---
Send This Story to a Friend!
Letter to the editor
Link to this Story
Printer-Friendly Story View
---
--- Advertisments ---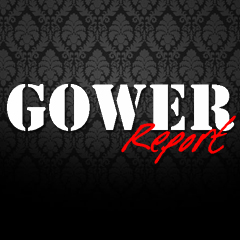 0200 Nd: 12-03-2013 d 4 cpr 0