Florida: What a Country!
Observations From a Vast Sunny Funny Farm
February 7, 2008 Leave A Comment
By: Dave Rogers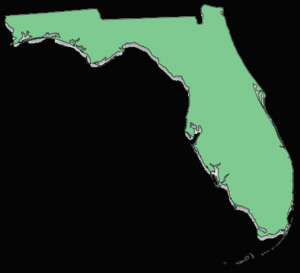 Florida really is a vast funny-farm.
Every time I come to Florida, I'm amazed, and amused.
It really is a vast funny farm.
Land of the eternally blinking taillights.
It's 80 degrees here when it's 8 above in Michigan.
Lack of rest areas makes Michigan drivers appreciate the Great Lake State.
Especially when "tourist information center" in Floridaese means a tiny kiosk deep in a shopping center.
Public rest rooms? Try and find them, a situation leaving potty-needy seniors scratching heads asking "I thought they liked tourists down here?"
Almost everybody here is from elsewhere. they even have state reunions, People from Pennsylvania, New Jersey Folks, etc.
We're struck by such social phenomenon as "Granny Nannies," a whole new occupational group (explanation: aides to older women, generically "grannies.")
Home of alternative religious groups and, well, cults. Big news is made in Tampa when Tom Cruise visits the Church of Scientology headquarters.
More banks here with kooky names that anywhere: Synovus is not a disease or a pill for anxiety, it's a bank in Florida.
Traveler frustration is a disease here. This week a guy at the over-booked Tampa Airport voiced what many probably think. Plagued by the TSA asking him to send his laptop computer back through the scanner, he screamed "Nazi" and got the expected result. Whoops, triptus interruptus.
"Everyone's treated like a criminal," said Darron Derrick, a 39-year-old engineer, having guts to state the obvious. "It's dehumanizing." He was escorted out. A TSA report said: "frustration made him a victim of himself."
I guess we should have expected it department: An Orlando man showed up at the polls Tuesday seeking to vote. And dozens of clueless Floridians called in confusion, not realizing that Florida's primary had already been held Jan. 29.
Interesting observation: While many older Floridians are still wary of racial issues, 80 percent of high school students at an elite Tampa prep school and the same percentage at the University of South Florida favor the candidacy of Barack Obama.
Where, oh where are the young Confederates to follow in the footsteps of their elders?
Maybe they're smart enough not to be satisfied with the political status quo.
Perhaps the world is changing, after all.###
---
Columns Article 2292
---

Dave Rogers




Dave Rogers is a former editorial writer for the Bay City Times and a widely read,
respected journalist/writer in and around Bay City.
(Contact Dave Via Email at carraroe@aol.com)

More from Dave Rogers
---
Send This Story to a Friend!
Letter to the editor
Link to this Story
Printer-Friendly Story View
---
--- Advertisments ---