Supercharged Local Economy Seen if New Plants Fly for LS Power, Consumers
Lansing Politicians Still Dithering As Tri-County Economic Future at Risk
February 14, 2008 Leave a Comment
By: Dave Rogers
Two proposed projects for about $3.6 billion in new electrical generating plants in the tri-county area may promise a supercharged local economy.
LS Power, of New Brunswick, New Jersey, a division of Houston, Texas based energy giant Dynegy, and Michigan-based Consumers Energy, await political maneuvering on plans for coal-fired units.
Why coal-fired generating in this age of environmental concerns and green energy plans?
Because the United States has huge supplies of coal, including lots of low sulfur anthracite from western states.
Representatives of both proposed project say advanced technologies will be employed to control harmful emissions. Consumers is planning "clean coal" processes to reduce harmful emissions.
While Consumers would add $2.3 billion in new generating units on the Karn-Weadock site at the mouth of the river, LS Power has won Midland city zoning approval for a new $1.3 billion plant on a 130-acre site at Waldo Avenue and South Saginaw Road.
Why this unusual activity all of a sudden?
The power generators are aiming at a share of the $50 million a year business from Dow Corning's Hemlock Semiconductor plant.
Why is the Hemlock plant undergoing a $1 billion expansion, with perhaps more growth looming?
Because the semiconductor materials produced there are used in nearly every electronic device sold worldwide: cell phones, televisions, computers, etc., plus providing key components for the fast-growing solar panel industry.
Like the 19th and early 20th century when the nation and the world sought local timber for building materials, and heavy equipment, ships and auto parts, now the world is beating a path to our door seeking a different product -- material for computer chips.
While critics complain that coal-fired electrical generating is an old concept that has no place in the modern world, economic developers' optimism is unbounded. The availability of cheap, unlimited power, combined with copious quality water and good educational systems from kindergarten through graduate school could spark a tri-county boom that would make the lumber and automotive eras pale by comparison.
---
--- Advertisements ---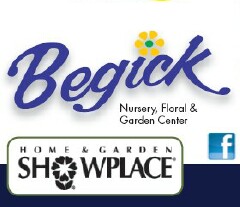 ---
Growth proponents say we can't sacrifice our economic interests by sidetracking energy development for environmental concerns while China, India and much of the developing world continue much higher levels of pollution.
Global warming is a huge concern but this nation has no coherent policy to deal with it, the current administration only recently admitting even that we had a problem.
Meanwhile, politicians in Lansing continue to dither about a compromise on a long-discredited electrical choice program instituted under the John Engler administration. Consumers has the backing of the state's manufacturers and the Big Three automakers for re-regulation it says is necessary to guarantee financing for a new generating plant.
There is nothing more crucial than these new power sources to the area and Saginaw Valley economy since the Karn plant replaced old-time water power from dams on the AuSable River in 1940, developers assert.
Sparked by a new power plant at the Saginaw River mouth, the valley raced into the industrial age with a vengeance. Only global shifts and trade trends have slowed the industrial economy that made this area one of the wealthiest in America.
Bay City's Carbone also benefits from the booming world demand for semiconductors since it refines and machines purified graphite used in the manufacturing process. Carbone also is expanding and eying even more floor space and employment as world markets swell.
LS Power, founded in 1990 and is a development, investment and asset management group of companies focused on the power industry. LS Power has facilities and personnel based in New Jersey, New York, Missouri, California, Florida and New Hampshire.
Hemlock Semiconductor officials say LS Power's proposed $1.3 billion, 750 megawatt power plant is needed to stoke its energy hungry plant.
Dow Chemical also backs the new Midland plant because energy is 15-20 percent of its manufacturing cost.
"This project would help ensure a reliable and competitive energy cost position in this area, something that's very critical not only to our community but to The Dow Chemical Company," said David Dupre, Dow vice president of Michigan Operations, at a zoning hearing last year. "Having a competitive energy position is critical in our ability to compete not only with other Dow locations, but more importantly against our competition."
The Midland plant would create 100 permanent jobs and up to 1,200 during the construction phase. The addition to Consumers' Hampton Township plant is estimated to add several hundred permanent jobs and about 1,800 during construction that could take up to seven years.
Christopher Sobol, a project developer for LS Power, said the project will be handled by a joint venture of LS Power and Dynegy called Mid Michigan Energy LLC. The new entity will likely seek a property tax reduction of 50 percent for up to 12 years, he said.
Establishing an industrial development district is necessary for Mid-Michigan Energy LLC to qualify for tax breaks on the proposed plant, City Assessor Reid Duford said.
Scott Walker, executive director of Midland Tomorrow, said the project is important to economic development and to allow Midland to compete globally by providing an alternative source of power.###
---
---

Dave Rogers




Dave Rogers is a former editorial writer for the Bay City Times and a widely read,
respected journalist/writer in and around Bay City.
(Contact Dave Via Email at carraroe@aol.com)

More from Dave Rogers
---
Send This Story to a Friend!
Letter to the editor
Link to this Story
Printer-Friendly Story View
---
--- Advertisments ---