"Make A Date At The State" With Jeff Daniels
Jeff Daniels Is Coming To Bay City!
February 12, 2008 Leave a Comment
By: MyBayCity Staff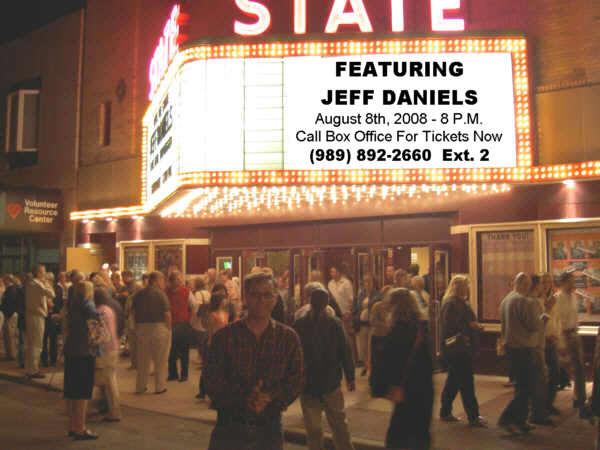 Visit http://www.statetheatrebaycity.com TODAY to order tickets before they are SOLD OUT!
State Theatre Box Office: (989) 892-2660 Ext. 2



The State Theatre will be host to actor, playwright and songwriter Mr. Jeff Daniels on August 08, 2008! Jeff is best known for his acting roles in "Dumb & Dumber", "Terms of Endearment", as well as Michigan favorite, "Escanaba in da Moonlight." If you have children, ages 12 and under you may recognize another "hit" of Jeff's, "Because of Winn-Dixie." In Jeff's most recent Hollywood hit, "Mama's Boy", he played opposite Diane Keaton.
Jeff is also well known for his songwriting abilities with such hits as "Kathy", "The Five People You Meet In Heaven", "If You're Comin'" and "If I Weren't So Stupid, You Wouldn't Be So Smart."
On top of acting and songwriting, Jeff's passion lies within being a playwright and he has written many including "The Vast Difference", a comedy about male mid-life crisis and our perspectives on gender identity. He has also acted in plays such as "Blackbird" and "Redwood Curtain".
"For an actor, one of the easiest traps in which to fall is to accept the fact that the words the person across the stage is saying are from a script. You already know what they're going to say, how they're going to say it, not to mention how the play ends. For an actor, that's death. The trick is to not know any of that. You learn the script until it's second nature and then forget it, all of it!", says Daniels.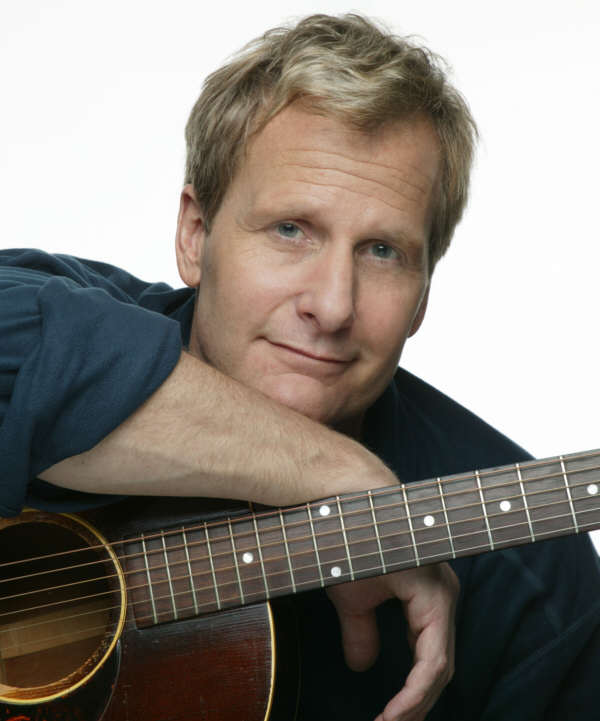 Jeff Daniels, Executive Director of The Purple Rose Theatre Company in Chelsea, Michigan
As a young actor, Jeff was asked by one of the most prestigious theatres in New York City to become a member, the Marshall W. Mason's Circle Repertory Company. "Without Marshall and Lanford Wilson and their wonderful theatre, I would have not had a career", says Daniels.
Years later, after moving back to Michigan, Jeff bought an old bus garage in the small town of Chelsea, Michigan with the dream of creating a Midwestern answer to the Marshall W. Mason's Circle Repertory Company.
The Purple Rose Theatre Company was born and the result of a true labor of love for Jeff.
"I wanted a professional theatre company, featuring Midwestern actors, directors, designers and playwrights, situated in the middle of America, producing plays about the middle of America.", says Jeff.
Tickets are
NOW available online
: http://www.statetheatrebaycity.com or you may call the State Theatre Box Office at
(989) 892-2660 Extension 2
to order your tickets pre-sale. In June 2006, the last time Jeff Daniels honored our city with his presence, the show was
SOLD OUT
!
Call TODAY
!
---
---
---
Send This Story to a Friend!
Letter to the editor
Link to this Story
Printer-Friendly Story View
---
--- Advertisments ---