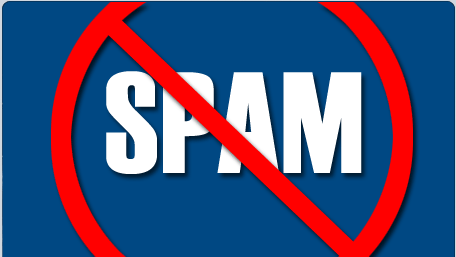 During the past 30 days, 20,000 SPAM e-mails have been filtered into my G-mail SPAM folder.
---
666 Is The Daily Number
And It Has Nothing to Do With The Devil (I Hope)
Spam E-Mail Is Out of Control - Clients and Consumers Are on the Warpath
March 20, 2008 Leave a Comment
By: O. J. Cunningham
I am getting 666 SPAM e-mails every day.
I switched to Google's G-Mail in February of 2007. That's over a year ago.
It was my son's (Christopher) idea. He suggested that G-Mail would help me to get better organized and that G-Mail would also do a better job of handling SPAM.
G-mail is doing a great job. SPAM is automatically filtered past my in-box and filed away in G-mail's SPAM directory. I stopped deleting the SPAM long ago since G-mail does a splendid job of deleting anything in the SPAM folder that is over 30 days old.
But the folder has a counter. And I have been watching the counter.
And this week, the counter hit 20,000. That means that during the past 30 days, 20,000 SPAM e-mails have been filtered into the G-mail SPAM folder.
Do the math. That's 666 per day.
Six months ago the number on the folder was 13,000 (433/day). And the number seems to be going up, up, up.
---
--- Advertisements ---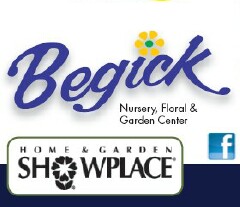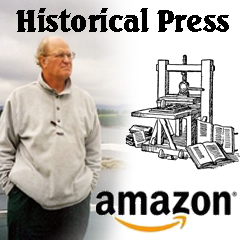 ---
Here's a bit of background on the "State of SPAM in 2008.
According to Wikipedia, "E-mail SPAM has existed since the beginning of the Internet, and has grown to about 90 billion messages a day, although about 80% is sent by fewer than 200 spammers.
Click Here For More From Wikipedia
And more from Wikipedia . . . "E-mail addresses are collected from chatrooms, websites, newsgroups, and viruses which harvest users address books, and are sold to other spammers. Much of the traffic is sent to invalid e-mail addresses. ISPs have attempted to recover the cost of SPAM through lawsuits against spammers, although they have been mostly unsuccessful in collecting damages despite winning in court
According to Symantec (They Make Norton AntiVirus), "SPAM now accounts for 78.5 percent of all e-mail traffic, according to a new report from Symantec. That's up from previous months. And Europe, not the United States, can now claim to be the source of most SPAM."
Symantec also provides the following statistics:
Product SPAM, the largest category, makes up 28 percent of all SPAM.

Internet Web hosting and Web design SPAM makes up 23 percent.

Financial SPAM is in third place at 12 percent.

However, health-related SPAM (those Viagra e-mails) only make up a mere 6 percent.

I don't know how many e-mails you have. But, being in the web/INTERNET business, I have quite a few.


oj@ojadvertising.com

oj@mybaycity.com

oj@bugwatermedia.com

oj@dockhole.com

oj@baycityhomes.com

oj@saginawhomes.com

More visible e-mail addresses = more SPAM action.



---
--- Advertisements ---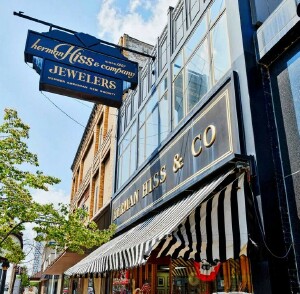 ---


In January 2008, (According to Marketwire) Ipswitch, Inc., a developer of network management, messaging, and secure and managed file transfer solutions, announced the result of its ninth Spamometer survey, revealing that 96.4% of all email received is SPAM, the highest rate since recording began.

This compares with 95% the previous quarter and only 84% over the same period last year. The rise in financial SPAM mirrors the current trend for emails requesting recipients to call illegitimate call centers and pass over personal financial information known as 'Vishing.' Ipswitch's research also found that SPAM from botnets accounted for 72% of all spam generated. Medication SPAM has been knocked off the top spot for the first time in three quarters. Finance spam emails have risen from only 12% the previous quarter to 41% over the holidays. Pornographic emails descended to third position this quarter, down from 21% to 16%.


1. Finance - 41% (up from 5th place)

2. Medication - 19% (down from 1st place)

3. Pornographic - 16% (down from 2nd place)

4. Gambling - 13% (new on the top 5 list)
5. Undecipherable - 8% (down from 3rd place)


The bulk of SPAM no longer comes from an individual hacker but from fully organized criminal gangs using automated SPAM botnets to gain both volume of emails and a degree of anonymity.

These automated spammers then use professionally run 'help' desks where the unwary are persuaded to give up there financial security details.

Everyone agrees: This level of sophistication shows there really is only one solution to SPAM -- to stop it before it reaches the end user.

Stop it? . . . Yeah, Right?

In the meantime, I'm keeping a close watch on my SPAM counter.

---
---

O. J. Cunningham




O. J. Cunningham is the Publisher of MyBayCity.com. Cunningham previously published Sports Page & Bay City Enterprise. He is the President/CEO of OJ Advertising, Inc.

More from O. J. Cunningham
---
Send This Story to a Friend!
Letter to the editor
Link to this Story
Printer-Friendly Story View
---
--- Advertisments ---