Water Front Market & Deli Has Many Unique Specialties To Tempt Your Pallet
"It's Not Just For Lunch Anymore"!!!
March 30, 2008 Leave a Comment
By: MyBayCity Staff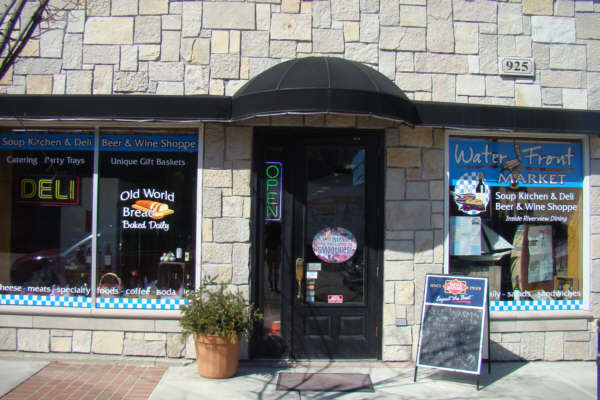 The Water Front Market & Deli is located at 925 N. Water Street in Downtown Bay City
(MyBayCity Photo)
The Water Front Market & Deli in Bay City is approaching their 5th year anniversary and has become a staple to our community. Known for their homemade soup selection which includes 8 daily, deli sandwiches, salads, wraps and fresh baked breads prepared each and every day, this place has much more to offer than meets the eye.
They are open 7 days a week and have a stellar reputation for their convenient delivery, catering, specialty foods and grocery items as well as business luncheon party trays prepared to "suit your needs".
Everyday The Water Front has specials from "Momma's Corner". Monday through Friday you can find the Water Front Famous Coney Island topped with homemade coney sauce, onions, mustard and deli fresh pickle for only $1.99! You will also find Momma's Ground Bologna Sandwich special with your choice of homemade bread, chips or a side of your choice and a pickle for only $4.95. Monday is host to a Cafe' Grilled Cheese and Tomato soup special, Tuesday they offer an Awesome Egg Salad sandwich and Wednesdays are famous for their "Big Ol' Sloppy Joe".
Other specials adorn their menu as well such as any half cafe' sandwich and homemade soup or salad for only $5.95, now that's a meal! But, make no mistake, this establishment is not just for lunch anymore. There are many unique items the Water Front has that may "tickle your fancy" outside of "filling your belly" such as a full line of organic items, Michigan wines, specialty beers and grocery items, art from Jeff Ward and Avram Golden and nautical gifts, you could easily spend an entire day here, not just your lunch hour.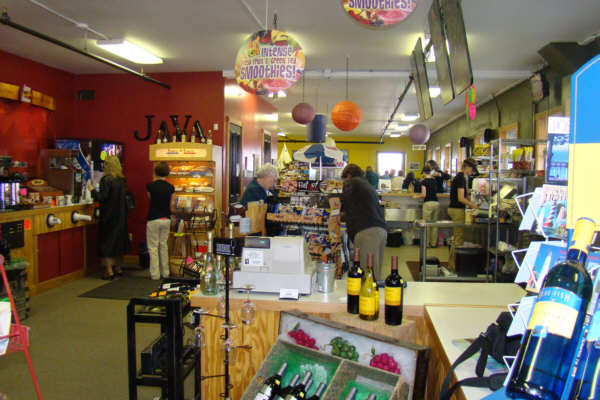 Lunch time is a "buzz" at the noon hour with downtown business people and shoppers alike coming in for their "daily special" or favorite items! With summer months approaching, be sure to try their famous "Summer Smoothies" and Ice Cream Blizzards. Their Flavor Burst machine creates Ice Cream Twists with 8 flavors to choose from!
(MyBayCity Photo)
Owner Greg Schultz began his interest in soups and subs while in college in Kalamazoo working as the Soup Chef for Sunshine Sub Shop. "As a starving college student, one of the best perks was getting a free meal when I worked", said Schultz.
"One of the most rewarding parts of being in Downtown Bay City is that we all (businesses) complement each other and work together. We are approaching our finest time of the year here on the water, summer. I really enjoy having the location that I am fortunate enough to have here in the heart of Bay City", said Owner Greg Schultz.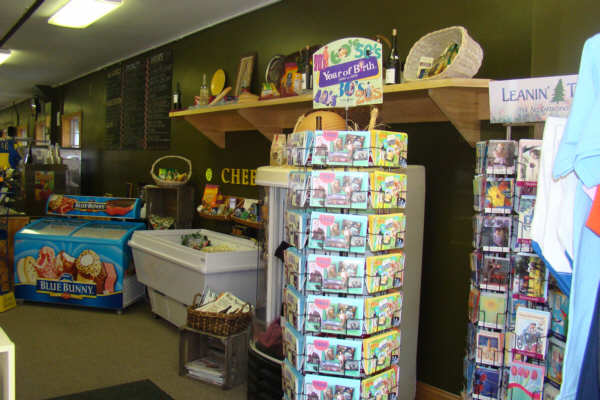 The Water Front Market & Deli has a unique cheese and cracker selection as well as postcards and gifts, many that showcase Bay City and all it has to offer!
(MyBayCity Photo)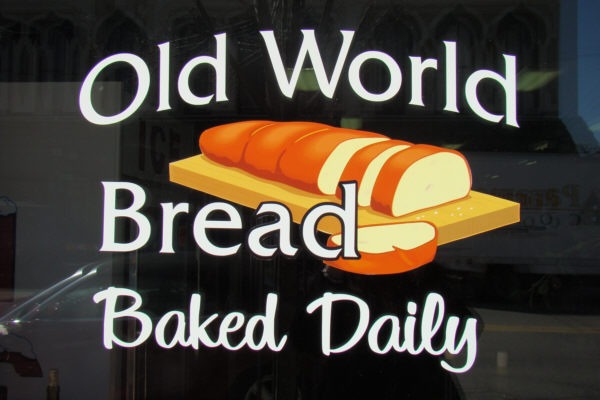 Old World Breads are baked daily here at the Water Front. You will find selections such as Portuguese, Multi Grain, Rosemary & Olive Oil, Sourdough, Rye and Parisian. They also make homemade Garlic Chips and Garlic Toast sold by the bag to take home and enjoy!
(MyBayCity Photo)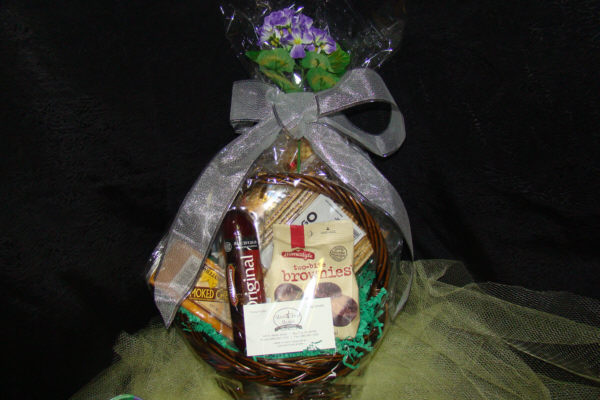 The Water Front Market & Deli also prepares all occasion specialty gift baskets, made to order or in store for purchase!
(MyBayCity Photo)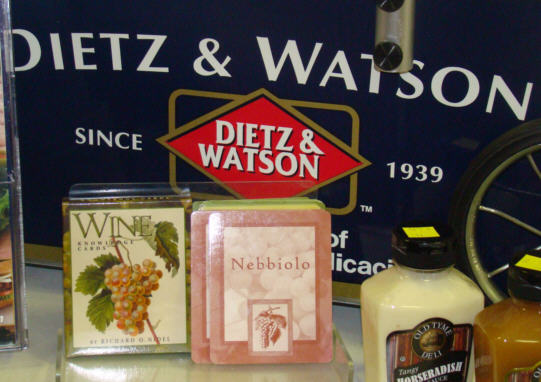 You will only find the freshest and famous Dietz & Watson meat and cheese selection at the Water Front Market & Deli
(MyBayCity Photo)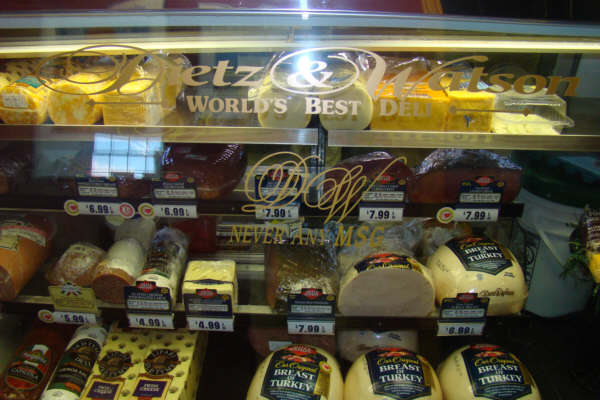 Don't forget the Water Front Market when shopping for fresh sliced quality meats and cheeses!
(MyBayCity Photo)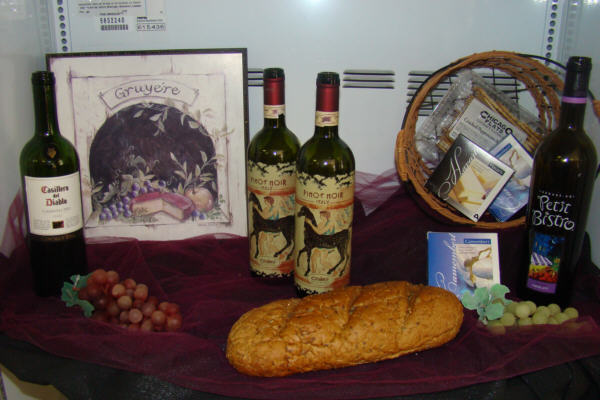 The Water Front Market has also gained an outstanding reputation for their wine selection and it sure shows when you walk in the front door! If your looking for "it", chances are, you will find it here
(MyBayCity Photo)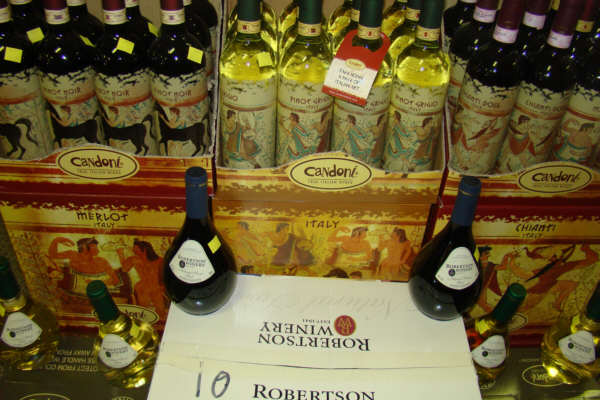 Candoni wines are imported directly from Italy. Famous for their taste and texture, you will find them on sale right now at the Water Front Market for only $10.99 each or 2 for $21.00, mix and match!
(MyBayCity Photo)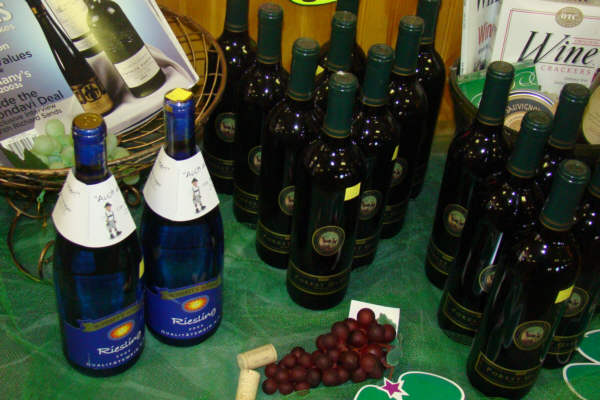 You will find one of Michigan's largest wine selection here at Water Front including M. Lawrence and L. Mawby wines featuring Sex, Us, Blanc de Blanc, FIZZ and Talismon
(MyBayCity Photo)
This popular line from L. Mawby is created in Suttons Bay Michigan and you will find it at Water Front Market & Deli. They are a small vineyard on the hills in Suttons Bay and produce less than 4,000 cases of sparkling wines per year. They produce traditional champagne method sparkling wines from Leelanau Peninsula grapes under the L. Mawby label and handcrafted small batches of cuve close method sparkling wines under the M. Lawrence label. Their first vines were planted back in 1973 and they have been producing wines from them since 1978. Custom labels for individuals, companies and groups are available, inquire within the Water Front Market & Deli for information.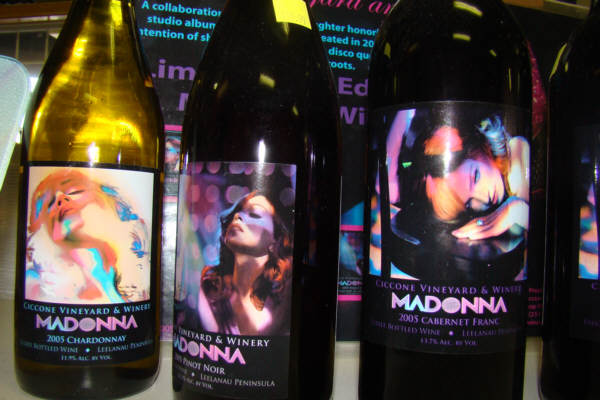 "She's Back": The NEW Ciccone Vineyard & Winery Madonna specialty wines can be found in full force at the Water Front Market & Deli! Beautiful labeling a sweet aroma and a mild taste to tempt your palate make a wonderful attribute to your wine collection!
(MyBayCity Photo)
The Ciccone Vineyard & Winery, owned by Madonna's father, Silvio better known as "Tony" and his beautiful wife Joan is located in Suttons Bay Michigan. This vineyard is nestled in the rolling hills & valleys of the Leelanau Peninsula and sports a panoramic view of the Grand Traverse Bay. Since 1998, Ciccone Vineyard & Winery has won over 40 medals in wine tasting competitions such as the International Tasters Guild, the Great Lakes Wine Judging and the Michigan State Fair.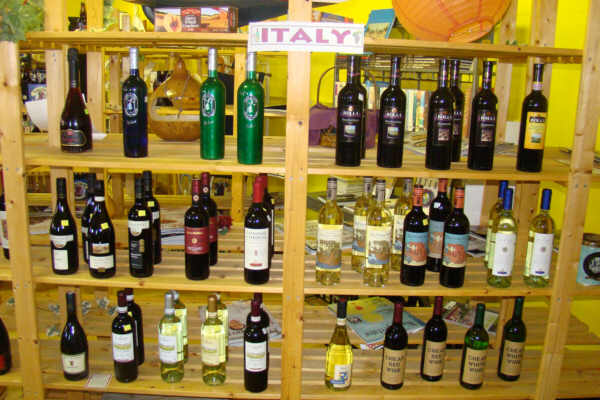 You will find numerous wines imported directly to the Water Front Market & Deli from Italy, Australia and more!
(MyBayCity Photo)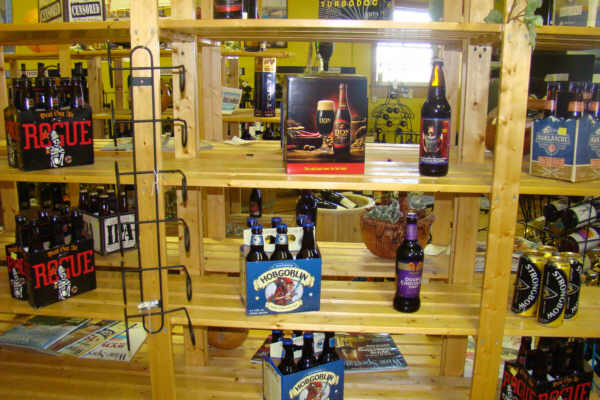 One of the largest specialty beer selections in the state of Michigan can be found at Water Front Market
(MyBayCity Photo)
Water Front Market & Deli has one of the states largest imported and specialty beer selections. You will find some "hard to find" novelty items here such as Frank Zappa's album cover beers, Lumpy Gravy, Double Chocolate Stout, Lion Stout Arrogant Bastard Ale, Dead Guy Ale, Hobgoblin, Brown Shugga which contains 9.9% alcohol and much more!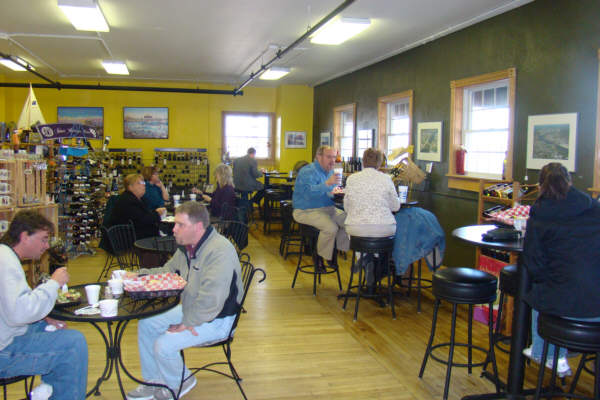 Seating is available if you wish to take a load off while shopping and "stay a while"
(MyBayCity Photo)
You will also find a large array of organic foods such as Muffaletta Salad, Crispy Pickled Asparagus, Pickled Bamboo Shoots, Curry Paste and more! Specialty oils such as Grapeseed, Walnut, Hazlenut and Ravida and organic butters such as Peanut, Sunflower and Almond can be found on the shelves at Water Front.
After you enjoy your meal, take some time to shop their specialty items such as wine, beer, artwork and nautical gifts. You will also find Bill's BookNook where all books are $4.00 and magazines are $.50! Bill is owner Greg Shultz's father
(MyBayCity Photo)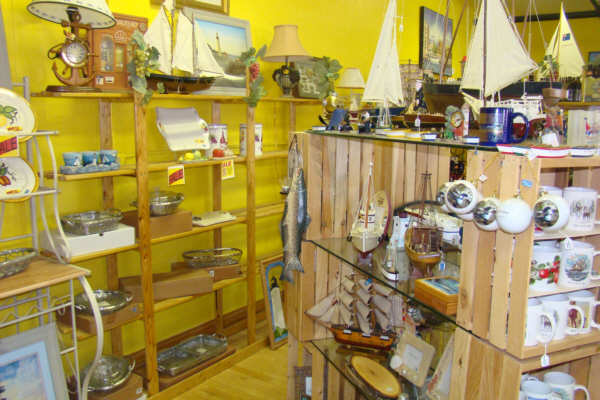 Nautical gift's galore!
(MyBayCity Photo)
You will find hand crafted cutting boards featuring scenes from our beautiful city, artwork and Tall Ship books, just to name a few!
The Water Front Market & Deli can be reached at (989) 891-1330. They offer a full delivery service and menu. Inquire about sign up for their daily specials sent to you via email!
For Feature Article Exposure And Banner Ad Pricing Call O. J. Cunningham (989) 892-8501
---
---
---
Send This Story to a Friend!
Letter to the editor
Link to this Story
Printer-Friendly Story View
---
--- Advertisments ---