Better Health & Wellness Center
Offers Much More Than Meets The Eye!
Your Body Is Sure To Find Exactly What It Needs Here...
April 4, 2008 Leave a Comment
By: MyBayCity Staff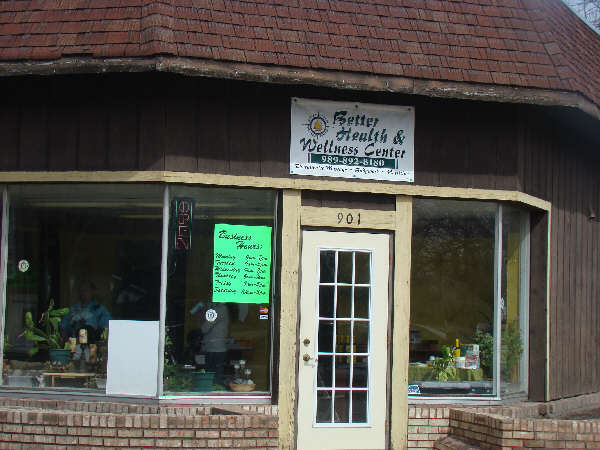 The Better Health & Wellness Center is located at 901 Cass Ave. in the Southend of Bay City
(MyBayCity Staff Photo)
The Better Health & Wellness Center was conceived with the idea of being a community outreach facility to help locals find better quality of life through better nutrition, awareness and education and complimentary and alternative medicine.
The center carries nutritional supplements and has a wealth of information available. Educational meetings, seminars and literature on new products and programs that affect your health are also available.
The complimentary and alternative medicine treatments offered by the Wellness Center include: therapeutic, deep tissue, hot stone, prenatal and chair massage, myofascial release, reflexology, manual lymphatic drain, polarity therapy, raindrop therapy, herbal ear candling, body wraps, paraffin wraps and dips, back facials and salt scrubs.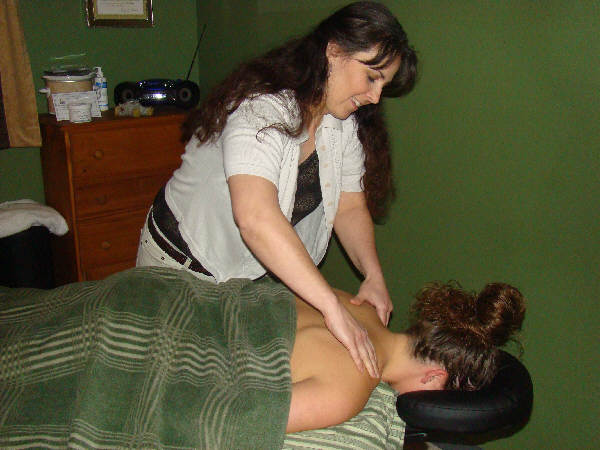 Owner Theresa Dahlby, certified massage therapist, works out the stresses of daily life for a client
(MyBayCity Staff Photo)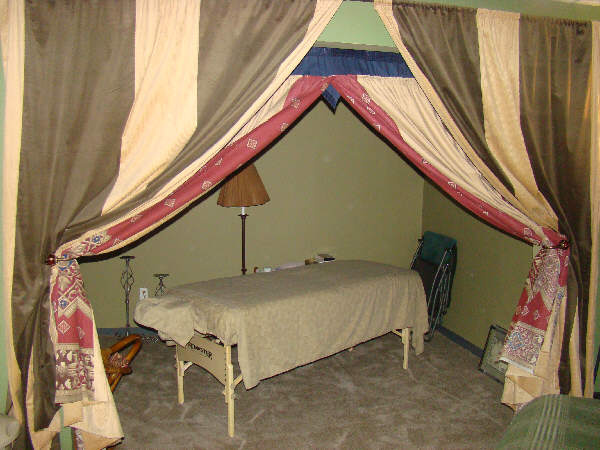 Better Health & Wellness Center offers a beautiful, relaxing environment for therapeutic, deep tissue and chair massage
(MyBayCity Staff Photo)
Theresa Dahlby is the founder and owner of the Better Health & Wellness Center. Her life's ambition has been to help people live the "good life" and "feel good" while doing so! The center is the answer to her quest and to those suffering from acute pain and poor general health.
Theresa realizes how busy life can be and has designed a program for chair massage whereby she brings the chair directly to you!
She is a certified massage therapist and received her nationally accredited training through the Bayshire Beauty Academy's Massage Therapy Program. She has engaged the services of a number of other very qualified practitioners to better help serve our community.
Chuckie Militello has been studying nutrition for over a decade and has been DSHEA certified since 2002. Chuckie joins the offered expertise at the center and is also a registered Medicine Man with the Nemenhah Band Native American Traditional Organization, a National Director for Eniva Corporation, Star Manager for Natures Sunshine Products and number one in sales nationwide for Trinisol Corporation as well as a Director for Stemtech Corporation.
Daisy Kostus is a Certified Reflexologist on staff. Tina Miska is a Certified Massage Therapist and Licensed Cosmetology Instructor. She is also continuing her education in the field of Fibromyalgia. Jerica Gerhardt is also a Certified Massage Therapist on staff. She specializes in chronic pain management through myofascial release, hot stone and deep tissue massage.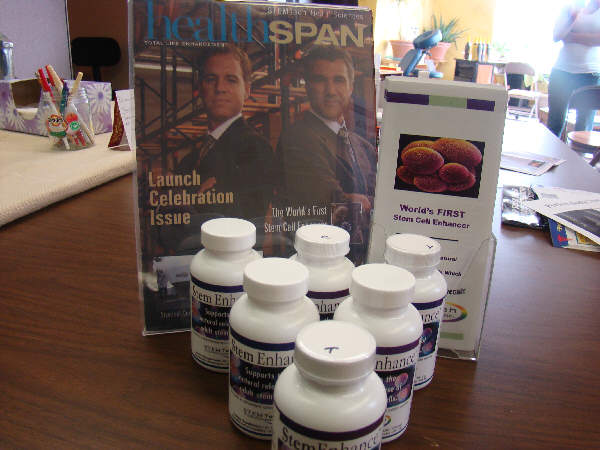 The world's first stem cell enhancing products made by STEMTech Health Sciences, Inc. can be found at Better Health & Wellness Center.
(MyBayCity Staff Photo)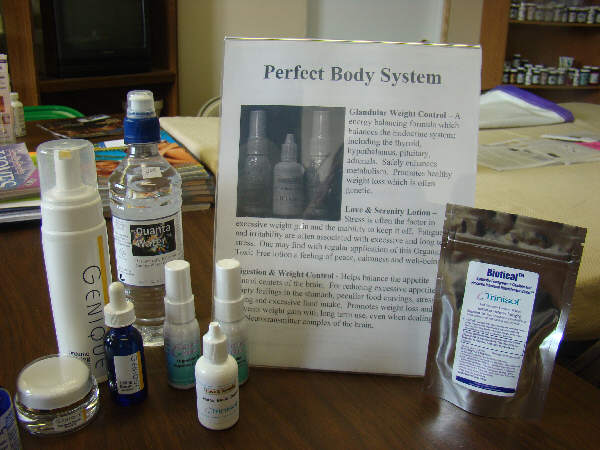 The ever so popular and "NEW" to the market Trinisol products can also be found here. Trinisol is made of Synbiotic-Foodgrown nutrients and offers cellular nourishment promoting health and even weight loss!
(MyBayCity Staff Photo)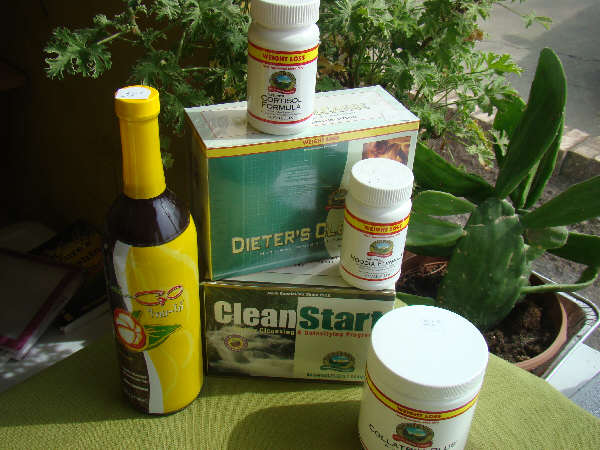 Many hard to find, quality products are available along with personal hands on counseling on how to properly utilize them
(MyBayCity Staff Photo)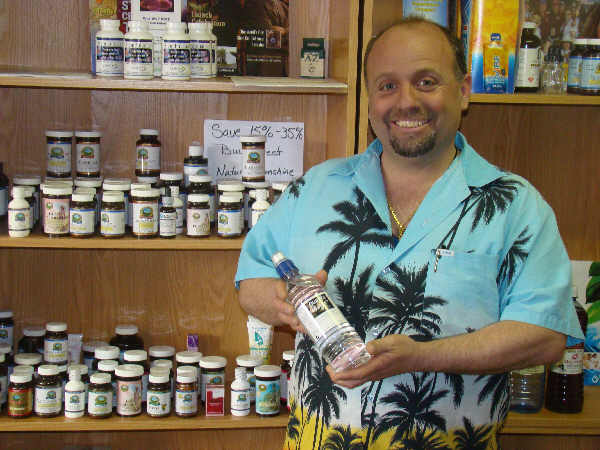 Chuckie Militello is DSHEA certified, registered Medicine Man with NAC and the National Director for the Eniva Corporation. His expertise is a must have!
(MyBayCity Staff Photo)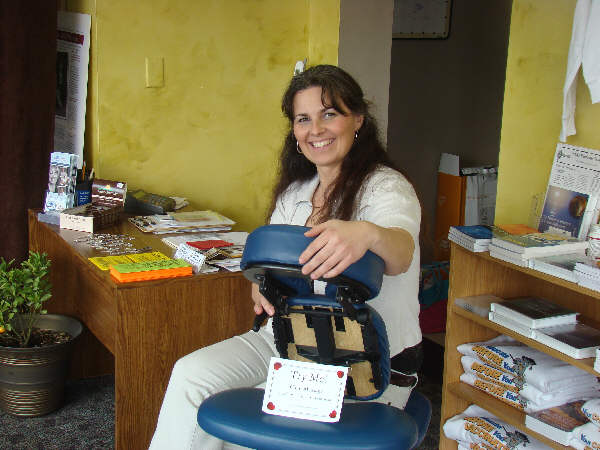 Owner Theresa Dahlby is adding to her portfolio and pursuing training for therapies relating to the treatment of the neck, back and hips, as well as manual lymphatic drain, to assist the lymph system in maintaining your overall immune health
(MyBayCity Staff Photo)
Everyone at the Better Health & Wellness Center is eager to help the community find answers to your needs. Open Monday through Saturday, the center welcomes you! Call (989) 892-8180 to set an appointment or stop in to see their product lines, you won't regret it!
Through sincere compassion and kindness, the clients of Better Health & Wellness Center receive attention and care that is second to none! Everyone who visits the center is treated like family, you'll leave feeling like "royalty"!
MyBayCity.com would like to welcome Theresa as one of our Industry Expert Columnists! Her expertise will be a wonderful attribute to our readers and the community as a whole! WELCOME!
For Information On How You Can Become An Industry Expert Columnist Or How Your Business Can Get This Exposure, Call Julie For Advertising Details At (989) 892-8501
---
---
---
Send This Story to a Friend!
Letter to the editor
Link to this Story
Printer-Friendly Story View
---
--- Advertisments ---