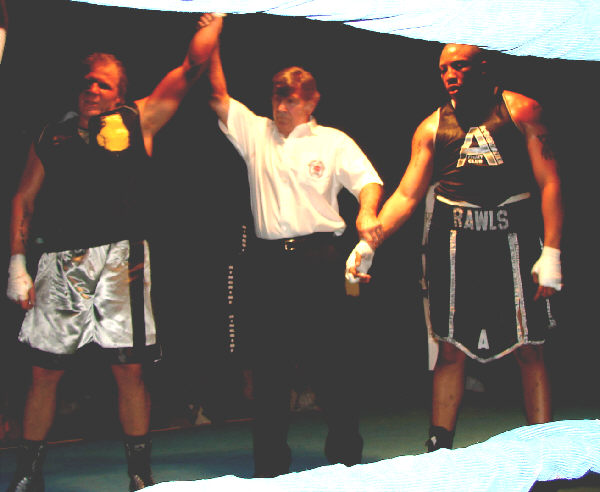 Referee Dale Grable declares Bay City's Matt Maciag (Left) the winner over Ryan Rawls of Ann Arbor. Maciag and Rawls slugged it out for five hard-fought rounds with Maciag claiming the Majority Decision. It was the first-ever 5-round A.B.A.A bout.
---
A.B.A.A. Boxing Show Features First-Ever Five-Round Main Event
Bay City's Matt Maciag Defeats Ryan Rawls; Maciag's Record Now 17-3
May 1, 2008 Leave a Comment
By: Julie McCallum, Entertainment Editor
Ding, Ding, Ding!
What A Show!
The American Boxing and Athletic Association (A.B.A.A) held a Spring Boxing Invitational on Saturday Night, April 26, 2008 at the Michigan National Guard Armory in Bay City.
The fight card featured 11 Junior and Senior Boxing Bouts.
A.B.A.A. Boxing shows are like no other - They feature good, clean boxing and showcase a variety of boxers from around the state. Saturday's fight card featured fighters from Bay City, Saginaw, Flint, Port Huron, Sault Ste. Marie, Ann Arbor and Pontiac.
Fighters were matched up according to ability. Competitors battled in Novice, Sub Novice, Open and Female Novice Divisions.
The Main Event of the Evening featured 2007 & 2008 Eastern Michigan Golden Gloves Champion, Matt Maciag against Ann Arbor's, Ryan Rawls. The two heavyweights squared off in the first 5-round boxing match ever presented on an A.B.A.A boxing card. Maciag won the hard-fought Majority Decision (2-1) to bring his record to 17-3. A Great close to end the season.
(SEE MACIAG VS. RAWLS VIDEO BELOW)
MACIAG TRAINING VIDEO - PLUS - MACIAG VS. RAWLS VIDEO (CLICK ABOVE)
(VIDEO BY JULIE MUNGER, ENTERTAINMENT EDITOR, Senior Staff MyBayCity.com)

(Left) Maciag,
24 year old, of Bay City, a Pipe-fitter by trade, said, "It's a lot different going 5 rounds sparring that it is in the ring at the fights." "The first 3 rounds were easy, then I paced myself, all in all I felt pretty good & positive." Maciag continued, "I appreciate all the support I get from Coach Bob (Arsenault) he not only is my coach he's also one of my best friends. He makes me a better fighter." Maciag added, "My Father (Jim Maciag) is very supportive. He video's all my fights plus is on hand in the gym daily and video tapes all the sparring, not just me, but all the fighters, then he brings it back the next day for the fighters to view, which helps us to see what we need to improve on in the ring, it's an excellent tool to improve techniques."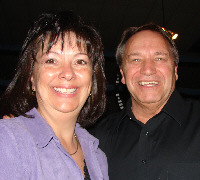 Head Coach and Emcee, Robert Arsenault, said "We added this spring boxing show because of the growing interest and more boxers getting involved." Arsenault added, "These events show the community what we are doing with these kids, keeping them focused, off the streets, and promoting good education."
According to Arsenault this spring show continued to prepare the junior boxers which includes ages 8-16, for the upcoming Junior Olympic State tournaments coming up on May 17 and 18, 2008.
(Arsenault Pictured ABOVE with his wife Brenda, who also volunteers her time at the event.)
Results of the Night are as follows:
Isiah Baker OVER Jesse Varela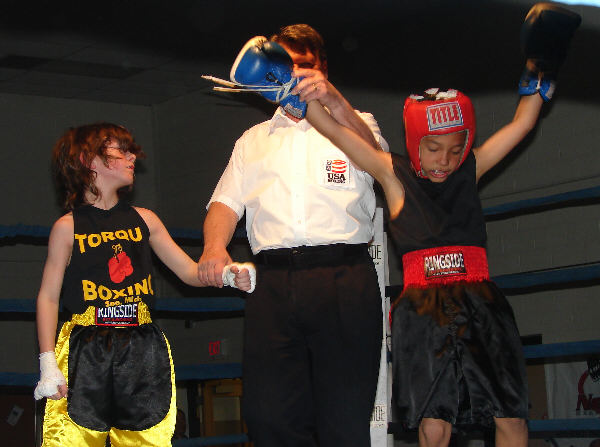 (Above) Desmond Lindsay OVER Brendan McRorie
Brad Hinkson OVER Garret Smith
Pat Kelly OVER Quan Harper
Terrence Samuel OVER Chad Biship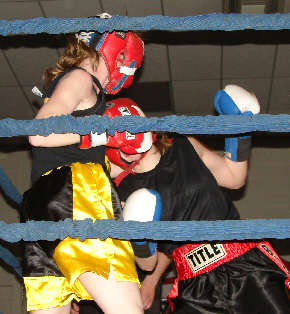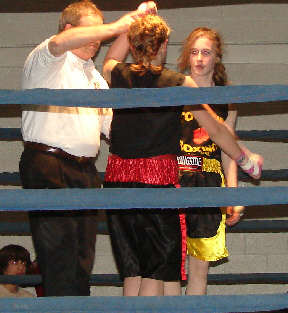 (Above L/R) Patti Reeves OVER Kayla McRorie
Morris Young OVER Dennis Scott
Jose Bermal OVER Quintez Banks
Matt Wendling OVER Kyle Delgado
Derric Williams OVER Bill Wilson
Matt Maciag OVER Ryan Rawls (SEE ABOVE VIDEO)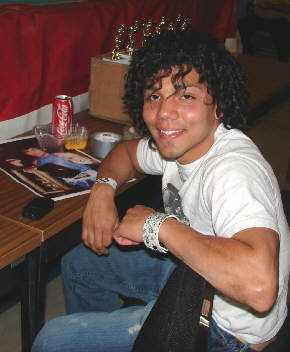 2008 Eastern Michigan Golden Champion (132 lbs), Merrill Martinez, who was present at the event was unable to fight due to injury to his shoulder.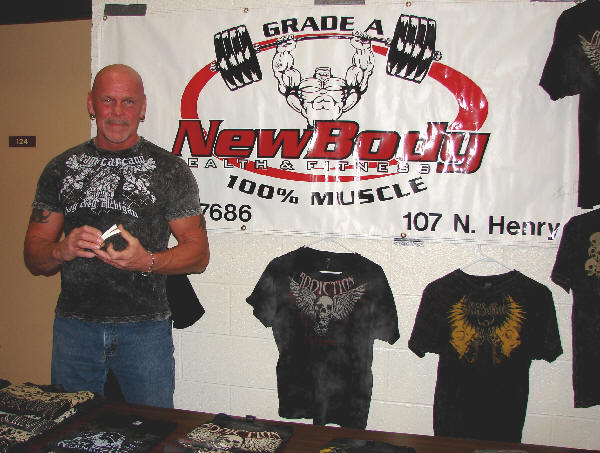 (Above) Murray Sutherland, Owner of New Body Health & Fitness. (Click on Above Photo to visit New Body Website)
---
COMING July 18th and 19th, 2008
- Pro/Am boxing event being held at Hooters of Bay City Parking lot. Look for these top names, Professional Boxers, on Saturday night, Branden Arsenault of Bay City, Mike Walther of Bay City C.J. Glover of Bay City, John Gottschling, Bay City Native and Cory Peterson of Bay City. and many more..... (Boxers and Bouts Subject to Change)
Stayed Tuned to MyBayCity.com for Coverage on this Upcoming Event!!!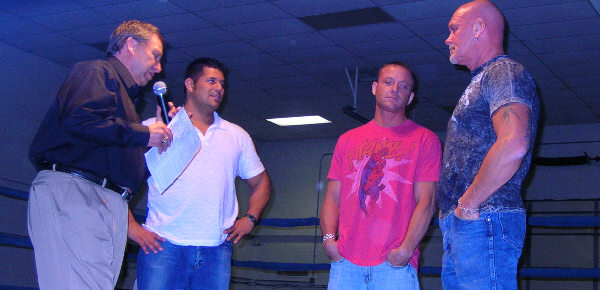 (Above) Emcee Robert Arsenault announces upcoming boxing event, and introduces, Pro Boxers, Branden Arsenault and Mike Walther and former I.B.F. World Boxing Champion Murray Sutherland.
MyBayCity.com Archives All Past Articles. Visit Related Archived Boxing Events: Click On Below Links to View MBC Video Coverage!
February 9, 2008 A.B.A.A. Invitational.
June 30, 2007 Pro Boxing - Hooters.
Mad Bomber Productions Pro Boxing - August 16, 2007.
---
---
---
Send This Story to a Friend!
Letter to the editor
Link to this Story
Printer-Friendly Story View
---
--- Advertisments ---