Feel The Power Of Cheese In Pinconning
25th Annual CheeseTown Challenge Festival Slated For June 12th-15th!
May 15, 2008 Leave a Comment
By: MyBayCity Staff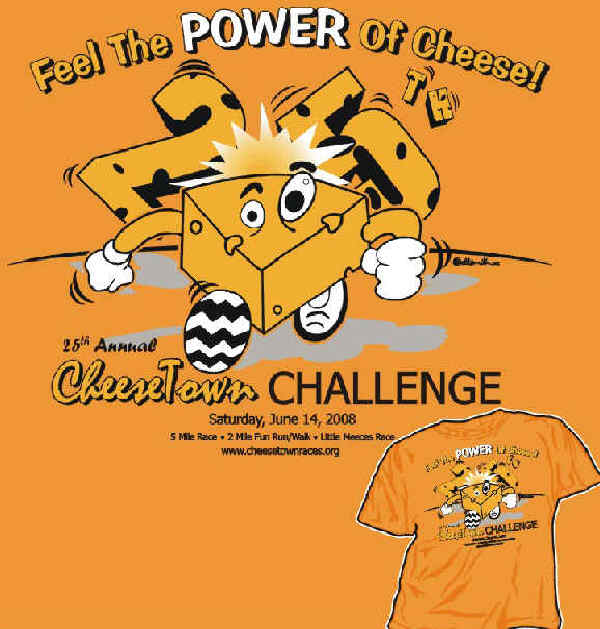 CheeseTown Challenge Festival to feature top entertainment!
(MyBayCity Photo)
Will it be the LIVE entertainment, yummy Mac & Cheese contest, the parade, free Pinconning Cheese or the very cool 25th Anniversary t-shirt that participants receive that will draw them to the starting line? No one really knows, but this year, the festival truly has something for everyone, young and old to enjoy!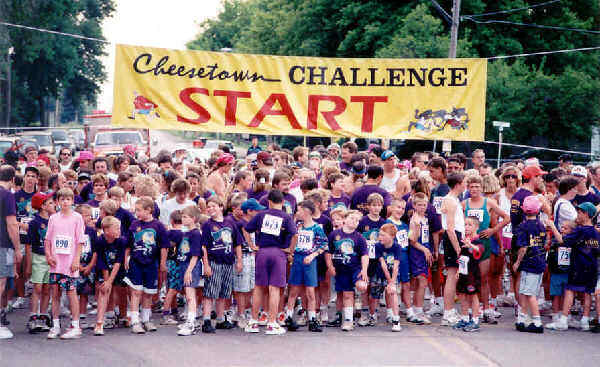 Runner's of all ages have participated in the Challenge in past years!
(MyBayCity Photo)
The Pinconning/Linwood Area Chamber of Commerce is Celebrating New Beginnings with it's CheeseTown Challenge Festival June 12 through the 15th. It will include a host of activities one of which will be the grand CheeseTown Challenge Parade on Sunday June 15 that is being sponsored by St. Mary's of Michigan Standish Hospital.
St. Mary's of Michigan Standish Hospital has taken on a new beginnings of it's own recently with construction of a new emergency room and medical procedure wing and what better way to make an introduction into it's surrounding service area than helping revive a neighboring towns festival.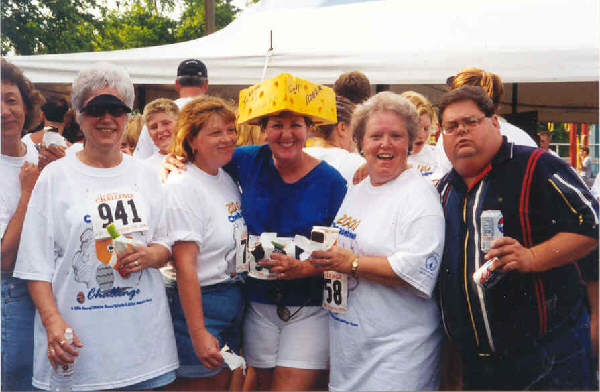 "FEEL THE POWER OF CHEESE"
(MyBayCity Photo)
The CheeseTown is endorsed by The Michigan Fitness Council and anyone participating in the races is eligible for the lottery for Governor Granholm's Labor Day Run across the Mackinaw Bridge. Only 300 are selected for this event which includes a pasta dinner the night before, kick off the traditional Labor Day Mackinac Bridge Walk, receive a commemorative t-shirt, be listed in the official 2008 Event Yearbook, and the opportunity to serve as a fitness ambassador.
The 2 Mile Fun Run/Walk and 5 Mile Race major sponsor CenturyTel is challenging it's employee's to run or walk one of the courses.
The 25th Annual CheeseTown Challenges Races are scheduled for Saturday June 14th with the 2 Mile Fun Run Walk beginning at 6:00 P.M. , the 5 Mile Race at 6:30 P.M. and the Little Meeces at 7:30 P.M.
Proceeds from the races go to the Boy's & Girl's club!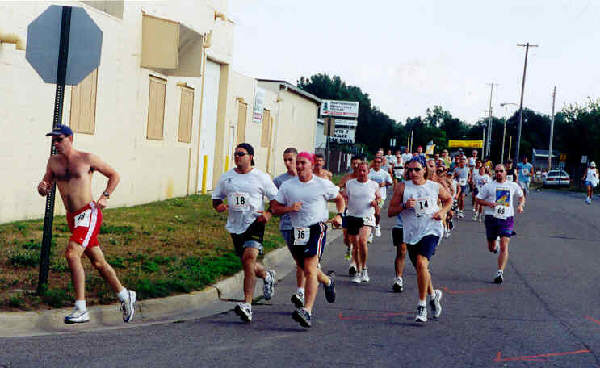 The races will be filmed by Michigan Runner T.V. to be viewed in it's entirety.
(MyBayCity Photo)
Race brochures which contain registration forms are available at most Pinconning area businesses, Pinconning High School and Central Elementary. You can also view the race website http://www.cheesetownraces.org for information and registration forms plus there's a link or you can go directly to ACTIVE.com to
Register Online
.
If you need greater assistance email race director Marty Schultz at marcheese@charter.net or call him at (989) 879-5617.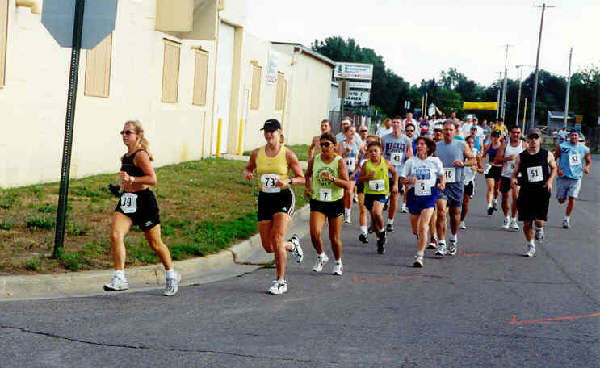 June is National Dairy Month! Cheesetown Challenge fit's right in!
(MyBayCity Photo)
There will be a parade that will begin lining up at noon on Sunday the 15th on South Van Etten Street off of Fifth Street. The route begins on VanEtten turns right onto 5th then left on to Kaiser Street. It follows Kaiser to 2nd Street turning right and preceding to Water Street. Turning left onto Water till reaching North Street ending up at Doc Letchfield Park.
Entrants will be judged with award recognition given in the following categories:
Best Business Float , Best Youth Organization Float, Best Church Float, Most Beautiful Float, and President's Trophy.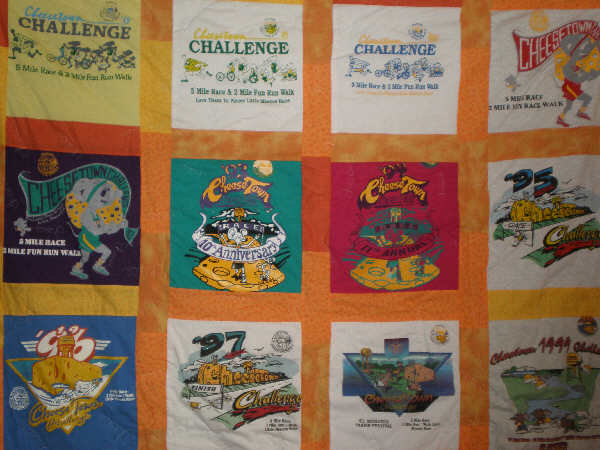 This handmade blanket is crafted with T-shirt's from the past 25 YEARS! Someone will be lucky enough to win this treasure! It is so very detailed, the stitching in the blanket say's........what else folk's........CHEESE!
(MyBayCity Photo)
Other events include LIVE entertainment by and fireworks the night of the Challenge!
Thursday is "Blues Night" with LIVE entertainment by Larry McCray! There will also be a wine & cheese party sponsored by Idzior Furniture and a fondue bar!
Friday is "Country & Western Night" featuring Steel Wheels Band! Also visit the "Cheesetown Dad's Contest" and enjoy the yummy Mac & Cheese face off!
Saturday is "Rock n Roll Night" featuring musical guest Reverend Right Time! The Cheesetown Bed Races begins at 1p.m. followed by Bay Regional Medical Center Health Fair from 4-8p.m. with the races starting at 6p.m. SHARP!
Sunday is "Polka Day" featuring Walt Garbulinski & The Original Polka Boys! Sunday morning come on out and try Chef Jim Martini's Cheese Omelet Breakfast! LIVE Polka music from 2:30-5:30p.m. and helicopter rides as well on Sunday!
For additional details, visit their website at http://www.cheesetownraces.org/
For Information On How Your Event Can Get This Exposure, Call MyBayCity AT (989) 892-8501
---
---
---
Send This Story to a Friend!
Letter to the editor
Link to this Story
Printer-Friendly Story View
---
--- Advertisments ---