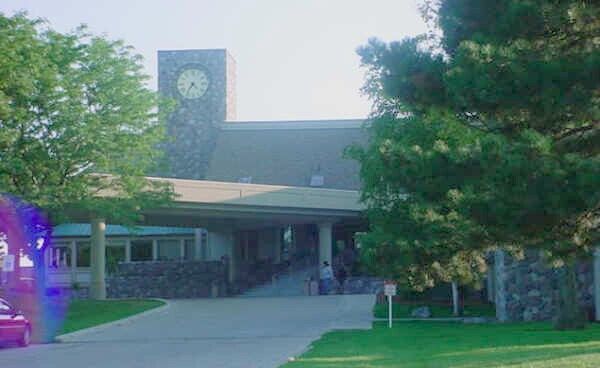 Bay Valley Hotel and Resort in Frankenlust Township would be posh headquarters
for casino proposed for old Bay Valley Tennis Club building.
---
Indian Tribe Reportedly Eyeing Bay Valley Site For Casino Location
Pottawatomi Tribe Interested in Local Site-Downtown Bay City Also An Option
August 12, 2003 Leave a Comment
By: Dave Rogers
A band of Pottawatomi Native Americans is negotiating to acquire the Bay Valley Tennis Club to establish a casino, Bay Valley owner Anthony Barclae announced at a recent meeting of the Frankenlust Township Planning Commission.
Authoritative sources said about 30 persons attended the planning commission meeting and heard Barclae describe "about six meetings" with the chief and other tribal members hoping to establish a casino in Bay County.
A "backup" site reportedly is in downtown Bay City, perhaps on the Downtown at RiversEdge site of 40 acres being cleared from the old Industrial Brownhoist factory. Tribal leaders reportedly have had preliminary discussions with city officials and community leaders regarding the downtown site for a casino. The City Commission, however, has ruled out a casino for Downtown at RiversEdge, which may inhibit any decision by the tribe or other local leaders.
Gov. Jennifer Granholm is believed to hold the key to the proposed project. The governor, who campaigned heavily here early in her candidacy, is being contacted by local political and business leaders who hope for a positive outcome of the local casino proposal.
Reaction of residents of condominium complexes surrounding the tennis clubis awaited, but one prominent member of a Bay Valley condominium residential board reportedly told the commission at the meeting that residents have been highly supportive of Bay Valley. Whether that support would translate to backing for the casino is unknown, however.
Meanwhile, some residential real estate experts have confidentially predicted that values and prices would soar if the casino project were to proceed at Bay Valley. Others predict violent opposition by some local residents which might derail the project. Governmental support might emanate from the promise of additional revenues for the county, Delta College, some K-12 school units and the township. Barclae reportedly has predicted the project would enhance Frankenlust Township revenues by about $2.5 million per year, a bonanza for the township's present budget. County government, which is financially strapped, would have many more millions to gain if such a project was approved.
"It would definitely make all the difference in the world for our financial situation, and for the public services which have been curtailed because of budgetary limitations," a local political leader observed.
The tribe involved is said to have two of the four licenses approved for newcasinos. Barclae reportedly told the commission and attendees that the tribe also would like to lease the Bay Valley Hotel and Resort as part of the deal.
The former Bay Valley Tennis Club, a 50,000 square foot facility, would house about 1,500 slot machines under the plans being discussed, Barclae was quoted as saying. The tennis club has been closed for several years and reportedly never was profitable. The tribe's plans include acquiring and demolishing the adjoining tennis village for casinoparking.
Other plans reportedly being discussed include an entrance to the casino on land now occupied by a former gas station-convience store and the Schmidt farm.
The Gun Lake Band of Pottawatomi is one possible participant in a Bay Valley venture. This group reportedly is motivated to gain a foothold in the area because they have been frustrated in attempts to establish a casino in Allegan County, about 20 miles from Grand Rapids. The Chippewa tribe which operates the Soaring Eagle Casino in Mt. Pleasant reportedly has spent about $6 million in lobbying to block any new casino in the Grand Rapids area.
A Bay Valley or downtown Bay City location would give the new casino a first shot at gambling-minded travelers up I-75, before they reach US-10 leading to Mt. Pleasant and the Soaring Eagle Casino.
---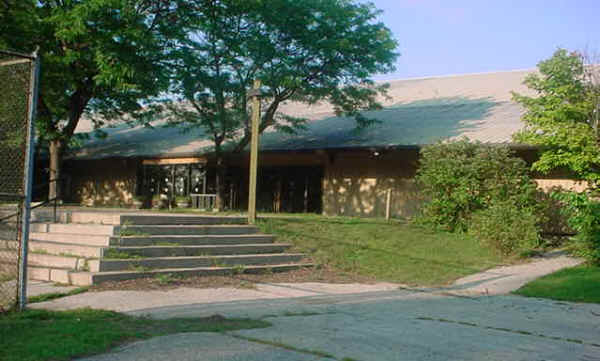 Bay Valley Tennis House would house 1,500 slot machines rather than players hitting fuzzy little yellow tennis balls under reported plans by the Pottawatomi Indians to turn the facility into a casino.
---
---

Dave Rogers




Dave Rogers is a former editorial writer for the Bay City Times and a widely read,
respected journalist/writer in and around Bay City.
(Contact Dave Via Email at carraroe@aol.com)

More from Dave Rogers
---
Send This Story to a Friend!
Letter to the editor
Link to this Story
Printer-Friendly Story View
---
--- Advertisments ---