CheeseTown Challenge Festival A Success!
The Power Of Cheese Was Felt In Pinconning This Past Weekend!
June 18, 2008 Leave a Comment
By: MyBayCity Staff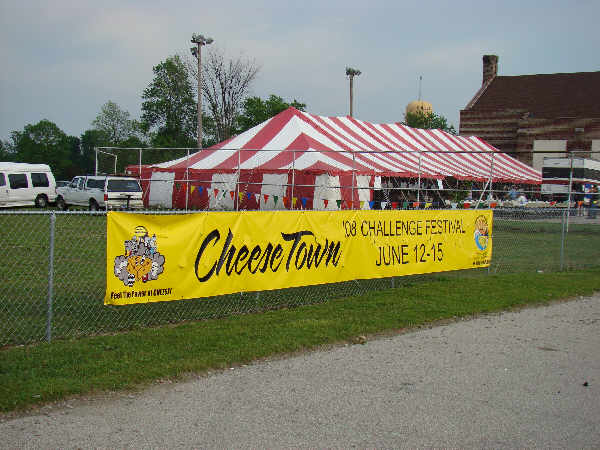 CheeseTown Challenge Festival held in Pinconning was a fabulous event for all ages!
(MyBayCity Photo)
If you missed it last weekend, make sure you don't next summer! The 25th Annual CheeseTown Challenge Festival is always a welcome summer event for Pinconning! People of all ages enjoy the weekend activities. Guaranteed good time and you will leave ... "Feeling The Power of Cheese"!
Thursday the event was kicked off with the "Ultimate Wine & Cheese Party" sponsored by Idzior Furniture. Jim Martini's Cheese Fondue was a huge favorite! The night featured musical entertainment by Larry McCray.
Friday was host to the CheeseTown Dad Contest sponsored by CenturyTel, National City and PJ's Pizzeria. Friday was also the night of "Mac-N-Cheese"! There was a "whole lot of country" that night featuring a mechanical bull and the Steel Wheels Band which packed the event! Check out Friday's action at 94.5 The Moose's "Moose Sightings"
94.5 The Moose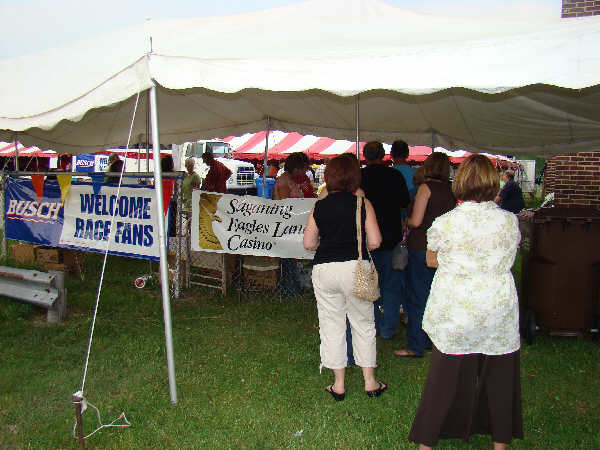 This wonderful event has many sponsors and this year the CheeseTown Challenge Festival gained their very first "Super Sharp Sponsor", Saganing Eagles Landing Casino!
(MyBayCity Photo)
Saturday began with the Disc Golf Tournament followed by amusement rides, ball games and bed races which filled Doc Letchfield Park to the brim! Health screenings were offered by Bay Regional Medical Center and of course ... we cannot forget the 600 people racing in the 25th annual CheeseTown Challenge Races! Ronald McDonald was on-hand to gear up the Little Meeces racers with calisthenics. For race results, visit
CheeseTown Challenge Results
Saturday also featured the Reverend Right-Time Band and live fireworks put on by Dave Ramsey.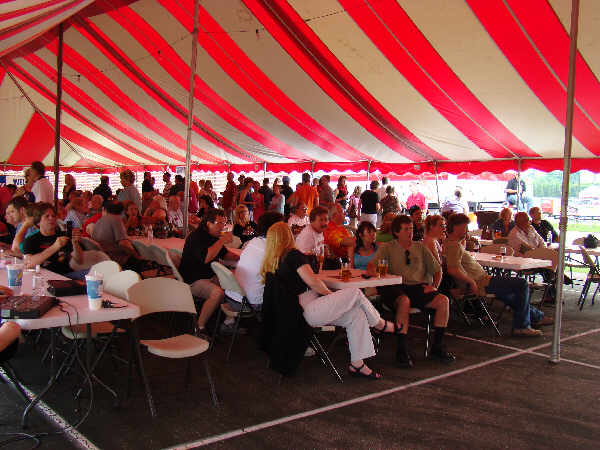 The weekend was full of musical entertainment, activities for all and or course, CHEESE!
(MyBayCity Photo)
Sunday was host to Chef Martini's Omelet Bar at the Knights of Columbus Hall. Sunday was also the day of the CheeseTown Parade sponsored by St. Mary's Standish Hospital and musical entertainment by Walt Garbulinski & The Original Polka Boys! Food was provided by Sporty's, Third Street Deli, PJ's Pizzeria and Pizza Dude.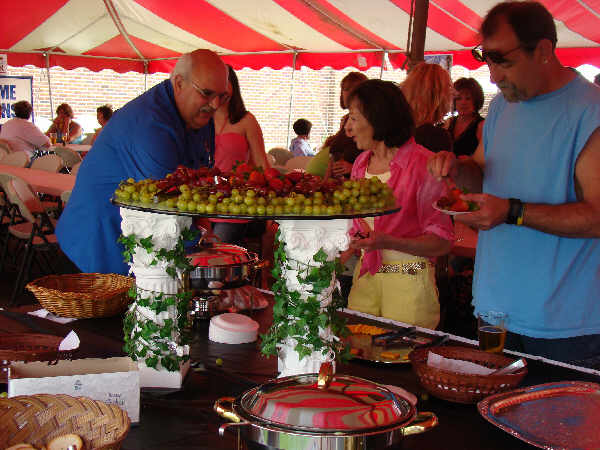 Thursday kicked off with the Ultimate Wine & Cheese Party sponsored by Idzior Furniture!
(MyBayCity Photo)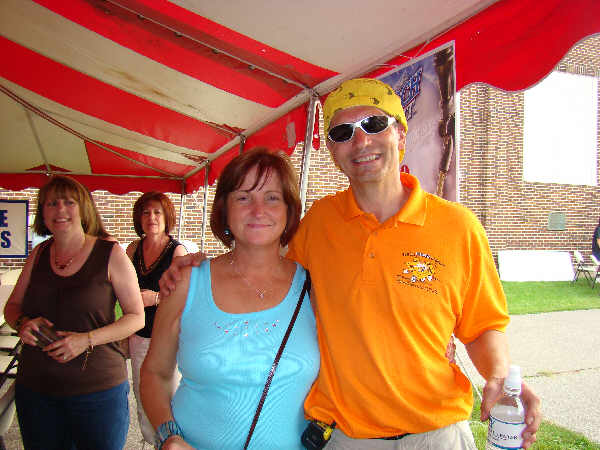 "The Head Cheese", Marty Schultz takes time out of his busy day to pose with a festival attendee who was anxious to hit the dance floor!
(MyBayCity Photo)
Marty Schultz, "The Head Cheese", organizer of this wondrous event would like to thank the many sponsors who make this festival a success and a reality each and every year!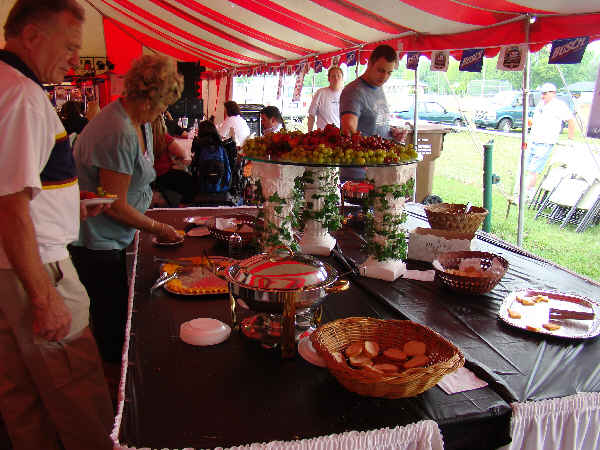 Can you say CHEESE FONDUE! Yummo!
(MyBayCity Photo)
MyBayCity would like to point out that unfortunately someone "stole the cheese", CheeseTown banner that is. This banner is featured at the top of this article and is 30 feet long. Anyone that has any information regarding the theft of this banner, please contact (989) 879-5617. No questions will be asked.
---
---
---
Send This Story to a Friend!
Letter to the editor
Link to this Story
Printer-Friendly Story View
---
--- Advertisments ---