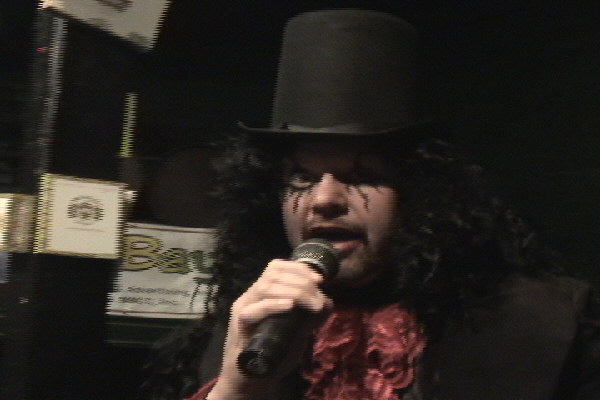 (Above & Below) Alto sings and performs Alice Cooper's - 'Welcome To My Nightmare' - Outstanding!
---
The Stables Rocked Out During
The Mid-Michigan's Got Talent - Rock Week
Next Up - Country (Wednesday, July 16, 2008 -- 8:00pm)
July 13, 2008 12 Comments
By: Julie McCallum, Entertainment Editor

Rock & Roll
- that almost sums up last Wednesday night at the Mid-Michigan's Got Talent Competition. The Final 15 Contestants had to choose their song and or should we say performance from the rock category.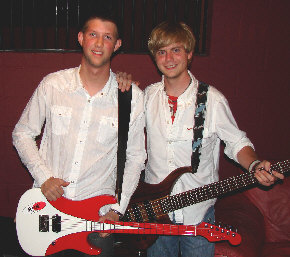 Although this might have not been everybody's specialty, this shows the judges their versatility and creativeness. Everyone did their best and now have to come up with a song from the country category for next Wednesday, July 16, 2008. (Put on your cowboy hat)
Show host Doug Dore opened the night with Bon Jovi's -
LIVIN' ON A PRAYER
, but Alto stole the show when he dressed the best and shall I say "Performance - Performance", as his "choice" song was Alice Cooper's
WELCOME TO MY NIGHTMARE
. This is what it's all about! And you can see Alto's whole performance (below) filmed by MyBayCity.com
(Right) Steve & Steve get ready to rock out their performance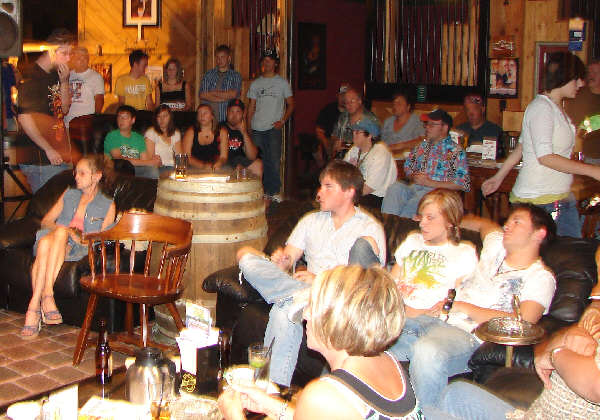 Voting Ballots were handed out to Stable patrons before the beginning of the competition Wednesday night. Ballots were collected after the competition, counted and added to the voting totals.
Ballots will be distributed at Stables each Wednesday.
Totals from July 9th only are as follows:
Alto = 17 votes (July 9, 2008 only)
Brady = 16 votes (July 9, 2008 only)
Kirkbride, Chuck = 16 votes (July 9, 2008 only)
Steve & Steve = 15 votes (July 9, 2008 only)
Kirkbride, Debbie = 11 votes (July 9, 2008 only)
Thomas = 11 votes (July 9, 2008 only)
Ballor = 10 votes (July 9, 2008 only)
Kelly = 9 votes (July 9, 2008 only)
Di Marie = 8 votes (July 9, 2008 only)
Cummings = 6 votes (July 9, 2008 only)
Sackett = 6 votes (July 9, 2008 only)
TMA = 4 votes (July 9, 2008 only)
Atchinson = 3 votes (July 9, 2008 only)
Dipiero = 2 votes (July 9, 2008 only)
Rex = 1 vote (July 9, 2008 only)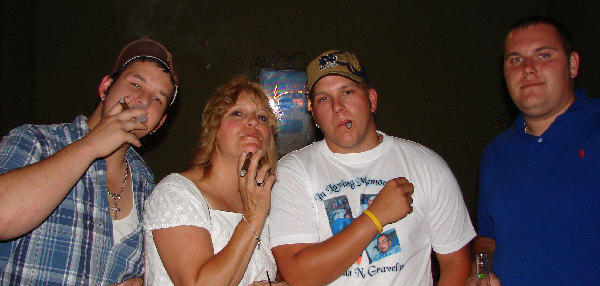 (Above) Enjoying cigars and the entertainment of the evening are Brandon Knopp, Cathy Rex, Josh Rex and Zaq Cameron.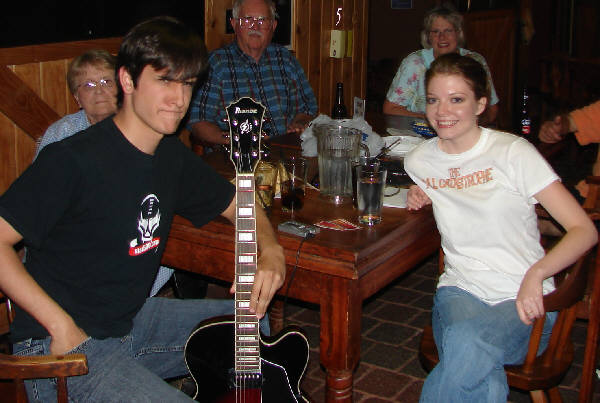 (Above) Mark Kelly and Lauren Thomas "both" smile for MyBayCity cameras.
Video Performances From July 9, 2008
| | | |
| --- | --- | --- |
| Mark Kelley | Joe DiPiero | Geno Cummimgs |
| | | |
| --- | --- | --- |
| Chuck Kirkbride | Steve & Steve | Jessica Rex |
| | | |
| --- | --- | --- |
| ALTO | Lauren Thomas | Kevin Sackett |
| | | |
| --- | --- | --- |
| TMA | Bridgette Ballor | Di Marie |


Sponsors for the 17-week program that make the on-line voting possible are: Starlyte Productions/Tri-City Party Rentals, Clock Doctor, Bay City Bakery, AP Sites, Dick Bork of Labadie New & Used Cars and Sheri Deardoff of Bay Area Real Estate.







---
Arts/Theater Article 2844
"The BUZZ" - Read Feedback From Readers!
GreenDog says: On July 13, 2008 at 10:53 PM

Julie, great photos and coverage. we luv mybaycity
silliegirl4u Says: On July 13, 2008 at 11:15 PM

Talk about stuffing the ballot box...
Debbie Kirkbride didn't even perform on the 9th and she got 11 votes????
This online/in house voting is ridiculous...
Obviously, more of a popularity contest...or should I say, skewing the totals in someones favor. This voting has totally taken on a life of its own...
What a joke!
GreenDog says: On July 13, 2008 at 11:32 PM

Hey Sillie --> Lighten up, babe. The top vote-getters are the best singers & entertainers. Just because your guy ain't winning the vote is no reason to get all crabby.
silliegirl4u Says: On July 14, 2008 at 05:53 AM

Well Green dog...
I guess you must think the votes should be for someone who did not perform...Mystery performance...
Oh and by the way...I know 2 people that voted for Rex and they only tallied one vote...I personally looked at the paper ballots...and I am sure that she voted for herself also...
What a farce!
Once again, intelligence strikes in Bay City...
Lets face it, the winner is probably already determined and has been for weeks now.
They picked 5 finalists in June to complete the 15 for the finals here in July...
There were only 5 "new people" that were actually competing the last 4 weeks...HA HA HA
No one got cut, so it was a given.
During that last 4 weeks, the rest of the performers were already finalists, no new blood...
Now that's a Surprise!
%OJ says: On July 14, 2008 at 09:14 AM

Just an fyi . . . Julie, Marlo and I went table to table picking up ballots after the competition at Stables. We only counted what we picked up or what was turned in to us.
GreenDog says: On July 14, 2008 at 09:30 AM

I personally dont think they've already picked a winner. Why would they? I think this competition is a great chance for young singers to get some stage time. And there's plenty of young singers to go around.
Mike Oxmall says: On July 15, 2008 at 08:44 PM

Who cares if it's rigged, it's not like it will be a life changing experience for the winner. It's a local karaoke competiton, more for laughs than anything.
GreenDog says: On July 16, 2008 at 12:10 AM

Hey Badass, I don't even have Geno in my top 5. He's a great harmonica player. But everybody doesnt like harmonica. Last lady harmonica player got really mad too when she didnt make finals.
genocummings Says: On July 17, 2008 at 12:38 PM

GreenDog your top5 don't mean nothing anyways your probly a no talent Bum anyways so keep your opinons to your self and thanks for the thing bout me being a great harmonica player.
SMiller435 Says: On July 20, 2008 at 05:22 PM

Joe DiPiero clearly has the best voice, probably the most talented of the bunch - Yet he's voted near the bottom. Hope the judges recognize this...

Alto is clearly the best performer, knows how to work a crowd and the stage.

Drew is "All SHOW and no GO". Maybe he shoud be in a hair contest instead!

All the rest I think are quite mediocre, again I think the two bog standouts here are Joe and Alto.

Just my humble opinion - Good luck Joe, I don't know you but I think you have a lot of potential. Hope the judges see this as well.
GreenDog says: On July 20, 2008 at 06:03 PM

I thought DiPiero was the best for a long time too. But last week, he did real shabby on "Low Places" Bummer!
cheesh44 Says: On July 26, 2008 at 12:33 PM

Alto and Joe are definatly not the best. Alto is a great preformer, but he has no special voice. He was screeching when he sang on Mowtown night. Joe is even worse, he mumbles!
---
---
Send This Story to a Friend!
Letter to the editor
Link to this Story
Printer-Friendly Story View
---
--- Advertisments ---






0200 Nd: 12-08-2013 d 4 cpr 0






SPONSORED LINKS
---
LOCAL LINKS
(Ads not affiliated with Google)
---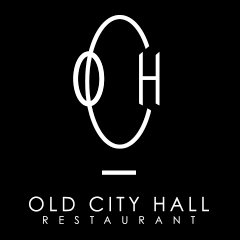 ---
---
Ads By MyBayCity.com
Historical Press - By Dave Rogers
Purchase Your Copy Today!


http://www.amazon.com/D.Laurence-Rogers/e/B001KCA8ZY/ref=ntt_athr_dp_pel_pop_1
---
Ads By MyBayCity.com
Visit Beautiful Bay City, Michigan
2012 Bay City Calender


City of Bay City - 301 Washington Ave, Downtown Bay City - (989) 894-8200
---
---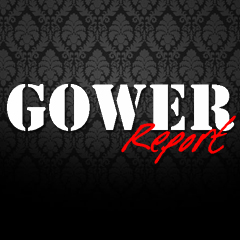 ---
---