Sally Gray Seeks Monitor Township Treasurer Re-election
July 22, 2008 Leave A Comment
By: MyBayCity Staff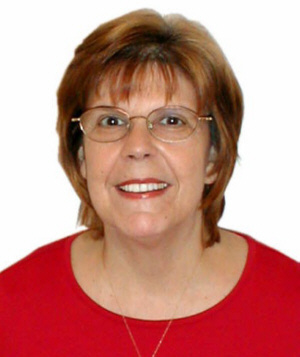 Sally Gray
Press Release -- July 22, 2008
Sally Gray, Monitor Township Treasurer is seeking re-election to a four-year term on August 5, 2008.
Mrs. Gray, a Democrat, has been treasurer for ten years, since 1998. Prior to that, she was elected in 1996 as Township Trustee. She has also been a member of the Planning Commission since 1996, representing the Township as Board Liaison.
Since becoming Treasurer, Sally has studied to become a Certified Public Finance Administrator; a title only awarded to those with extensive education and experience in treasury activities, and Public Fund investments. She is committed to a strict code of ethics that governs fiduciary responsibility, and professional integrity.
Mrs. Gray is an active member of the Bay County Treasurer's Association, The Michigan Municipal Treasurer's Association, and The Association of Public Treasurer's of the United Stated and Canada. She prides herself on staying on top of financial markets and trends in order to safeguard the public funds in her care while maximizing the interest on investment returns.
As Township Treasurer, Sally works closely the Bay County Treasurer Rick Brzezynski. Rick has endorsed Sally because she has worked with the County in carrying out mutual responsibilities in administering the local property tax system in Bay County. Rick says, "As County Treasurer, I work very closely with Sally Gray. There is no one more honest and dedicated than Sally."
Sally also is an advocate of good public safety systems - police and fire. She supported the placement on the ballot of the public safety millage adopted by Monitor Township voters in 2006, in order to provide secure and stable funding for fire and police services to Monitor Township residents. She voted in support of the new $300,000 fire truck acquired in 2007.
Sally is also a supporter of the contract program for police protection with the Bay County Sheriff's Office. Bay County Sheriff, John Miller says, "Sally Gray is very concerned that the residents of Monitor Township have good public safety, and she has demonstrated that commitment by working to bring grant money into the Township to help pay for police protection and fire equipment."
Community residents can see the evidence of the successful economic development efforts behind the Fabiano complex, rapidly rising along Mackinaw Road and U.S. 10.
Due to an amendment in the state law which enables the DDA (Downtown Development Authority), local taxing units - Monitor Township and Bay County, now must evaluate the impact of a proposed development using capture of local taxes, and decide to opt in and allow capture or not.
When the Fabiano development was proposed, both Bay County and Monitor Township agreed to fund the project through an expansion of the DDA, provided that the DDA would "sunset" or cease to capture taxes upon payment of the outstanding project debt.
In fact, when the Fabiano budget needed to be increased in order to complete the project, the County, Township, DDA, and Fabiano all agreed to amend the project budget not once, but twice.
While some involved in the DDA have expressed unhappiness about the "sunset" provision, it was adopted by all four parties, by majority vote. Moreover, the DDA is a creation of Monitor Township.
Based on her support of effective economic development, she has earned the support and respect of many of the current County Board of Commissioners, including Brian Elder, Don Tilley, Kim Coonan, and Pat Beson.
Because Mrs. Gray supports good, fair-paying jobs for local residents, she has earned the unanimous endorsements of the Bay County AFL CIO Central Labor Council and the UAW CAP Community Action Program. Tom Ryder, Business Manager of the IBEW Local 692 in Bay County (and President of the Tri-County Building & Construction Trades Council) says, "Sally Gray supports good jobs for Township residents, and sound economic development in our community."
Besides gaining the professional certification of CPFA (Certified Public Finance Administrator) other accomplishments Sally is proud of include:
Taking Monitor Township Treasurer's Office accounts from paper and pencil to a fully computerized office.
When the idea of a Township newsletter was conceived, she volunteered for the job and has been responsible, from start to finish, for it's arrival in your mailbox every three months, since 2001.
The idea of installing a drop box, for the convenience of voters and taxpayers was initiated by her.
Staffing in her office has been reduced while the workload has increased 31%.
She is currently serving on the Township Public Safety Committee, and Parks Committee. She has previously served on the Personnel Committee and Utilities Committee.

Sally's philosophy can be stated simply: fairness to everybody. She believes that all citizens should receive fair and consistent treatment under Ordinances, laws, and policies. Enforcement must be reasonable, and even-handed. The personnel policy should be applied to all employees in a fair and consistent manner. Last, she is dedicated to her work and believes that she should give a day's work for a day's pay. She believes that all officials should do the same.

On a personal note, Sally lives with her husband Michael (who works for Bay County Executive, Tom Hickner), and their son Timothy. Her older son, and his family live in Indiana, and she adores her three-year-old granddaughter. Mike and Sally have rescued three kittens and one dog, Charlie, a beautiful Golden mix.

Sally and Mike are actively engaged in farming about 50 acres in Monitor and Williams Townships, with their friends Ken and Jo Ann Kosnik, growing vegetables and a few acres of cash crops. They are regular members of the Bay County Farm Bureau.

Sally can be contacted at 989-667-0423.

---
Government Article 2896
---
---
Send This Story to a Friend!
Letter to the editor
Link to this Story
Printer-Friendly Story View
---
--- Advertisments ---