Emotional Health . . . A Valuable Goal
We can't really separate it from our physical health woes.
July 25, 2008 Leave a Comment
By: Margo A. Charlebois - Therapy, Medicine
We are besieged on a daily basis by news reports, advertising, books, magazines that claim to have the answers to our physical health woes. Eat this, don't eat that, take this supplement, sleep this much, exercise that much -it goes on and on. Then there are reports on how the previous reports ("THIS" is bad for you) were wrong about how bad "THIS" actually is. Sometimes it's hard to know what route to take f"r optimum physical health.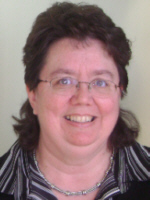 What about our emotional health? We can't really separate it from our physical health woes. When we are anxious (stressed, fearful, worried, etc.) and/or depressed (sad, lonely, grieving, etc.) there is an impact on our physical well-being. Some people make the mistake of thinking "if no one knows I feel this way" - if I hide my fears, my hurt, my stress, then everything will be fine?. The problem is, feelings aren't "right" or "wrong", they just are and if we don't face them at some point and discover how to take their power away, they don't necessarily go anywhere. They continue to rattle around inside us like a piece of metal that breaks off and clogs up the smooth operation of an engine.
I recently witnessed a fascinating process that took place as my daughter read a book to my 2 year old grandson. The book, which I highly recommend, is called "Llama Llama Red Pajama" and is by Anna Dewdney. In the story, Mama Llama reads Baby Llama a bedtime story, turns out the light, and leaves his room. At this point, the "llama drama" begins! Feeling alone without his mama, Baby Llama wants a drink and calls to Mama who says she'll be there soon. At first Baby Llama is okay, then he begins to fret and whimper, boo-hoo, pout and eventually shout. What if Mama is gone? At last, she appears (she was on the phone) and reassures her baby that "Mama Llama's always near, even if she's not right here."
The wonderful illustrations in this book vividly capture the fear and alarm that Baby Llama feels. As the pages turned my grandson's expressions started to reflect those of Baby Llama. His little chin started to quiver, tears ran down his cheeks, and he stammered "Mama Llama be there soon" --- My daughter and I quickly began trying to reassure him that everything would turn out all right in the story. Then an amazing thing happened. At the end of the book, through still tearful eyes, he said "Read again"?
My daughter plunged back into the book (through her own tears). At the same point in the story, he again became distressed and we reassured, however, we did NOT try to protect him from what he was feeling or tell him his feelings were silly or wrong in any way. He asked to have the book read two more times. By the fourth reading, he was able to say-with dry eyes-"Mama Llama will be there soon". He now reads through this book without it tapping into the very real separation anxiety feelings a smile child has. Through the story, and being allowed to express and face those fears head on, there was a very positive impact on his emotional health. What a thrill to watch this process unfold.
If a two year old can maneuver through difficult emotions and come out on top, any of us can. Invest in your emotional health today, the return on your investment will be amazing!
Or Contact Margo Charlebois at:
807 E Midland St, Bay City, MI 48706
(989) 895-4420

---
---

Margo A. Charlebois - Therapy, Medicine




Margo A. Charlebois is the owner of Time 4 a Change Counseling Center, has worked in the human services field for 20 years. She is a Licensed Professional Counselor, State of MI - (LIC:6401007221)

More from Margo A. Charlebois - Therapy, Medicine
---
Send This Story to a Friend!
Letter to the editor
Link to this Story
Printer-Friendly Story View
---
--- Advertisments ---