What is a Billion Dollars? 35 Million Gallons?
A little bit of "calculation" is all you need to get a better perspective.
August 14, 2008 1 Comments
By: O. J. Cunningham
The next time you hear a politician use the word 'billion' in a casual manner, think about whether you want the 'politicians' spending YOUR tax money.
A billion is a difficult number to comprehend, but one advertising agency did a good job of putting that figure into some perspective in one of it's releases.
A billion seconds ago it was 1959.
A billion minutes ago Jesus was alive.
A billion hours ago our ancestors were living in the Stone Age.
A billion days ago no-one walked on the earth on two feet.
A billion dollars ago was only 8 hours and 20 minutes, at the rate our government is spending it.



Another Way of Looking At Big Numbers


Sewage Sewage Everywhere . . . And Not A Drop To Drink . . .

In case you haven't noticed . . . Every so often, it rains a whole bunch in the Tri City area.

When it does, it's not uncommon to see a little press release from either the Saginaw or Bay County Waste Water Treatment Plants.

Clean Water regulations require that the water treatment plants notify the local newspaper every time they have an waste water overflow.

Remember last year, during the River Roar, when there was a warning issued to "not come in contact with the Saginaw River."

Too bad for the drivers if they overturned their boat and swallowed a mouthful.Typically, during these spills, somewhere in the amount of 35,000,000 (35 million) gallons of partially treated sewage is dumped into the Saginaw River. That's a lot of crap!.

How much sewage is 35,000,000 gallons? Let's try to figure it out . . .

Let's see . . . There's 2 cups in pint - that's 16 ounces. And there's 2 pints in a quart - that would be 32 ounces. And there's 4 quarts in a gallon - that's 128 ounces in a gallon. I guess we all know how much a gallon is. But it's hard to imagine how many ounces there are in 35 million gallons or just how much space 35 million gallons of anything would take up.

MyBayCity has had its eye on the sewage problem for quite some time.

Sooooo, you intelligently ask yourself . . . Just how much crap is 35 million gallons?

A football field is 100 yards long and about 53 yards wide. In feet, that's 300x160. 35 million gallons of sewage would be the size of a football field and rise just over 95 feet high. Think about that the next time you're at U of M's Big House or at Spartan Stadium. I drove past Central's Stadium and tried to imagine a 95 foot cube of sewage rising above the bleachers. That's close to 10 stories high. The County Building is 6 stories.

A city block is about 330 feet long. (There's about 16 blocks in a mile.) So let's see . . . 35 million gallons of sewage would fill a city block about 42 feet high. I bet a city block of waste water over 40 feet high would be a tourist magnet.

And finally, The Saginaw River between Vet's Bridge and Liberty Bridge is about 6/10ths of a mile and about 800 feet across. (Both dimensions estimated.) 35 million gallons of sewage would raise the river between Vet's Bridge and Liberty Bridge about 21 inches. Would that make it easier or more difficult for the big ships to travel up the river?

That is truly a lot of crap!

With all the emphasis on river front development,we ought to keep reminding the movers and shakers in Bay City that they'd best keep a close eye on the sewage dumped into the Saginaw River.

Bay City continues to portray its riverfront as an area showcase. Every day, more and more tourist traffic arrives and attention is focused on the river.

Tall Ships, River Roar, Appledore, Princess Wenona, Doubletree Convention Center -- These all bring focus and media attention to the river.

We'd best make sure we're not embarrassed by what visitors will see when they look.

---
Columns Article 2979
"The BUZZ" - Read Feedback From Readers!
doukoss Says: On August 15, 2008 at 09:43 AM

It is good to see that you have taken the time to think the volume through. While discharge of sewage is certainly a concern, please note that Saginaw, Bay City and other municipalities have improved the treatment of their wet weather flows during recent years. Much thought and money has gone into this. Remember that progress has being made and that it should continue. We really owe it to ourselves. I look forward to more articles of this type.
---

O. J. Cunningham




O. J. Cunningham is the Publisher of MyBayCity.com. Cunningham previously published Sports Page & Bay City Enterprise. He is the President/CEO of OJ Advertising, Inc.

More from O. J. Cunningham
---
Send This Story to a Friend!
Letter to the editor
Link to this Story
Printer-Friendly Story View
---
--- Advertisments ---






0200 Nd: 12-04-2013 d 4 cpr 0





SPONSORED LINKS
---
LOCAL LINKS
(Ads not affiliated with Google)
---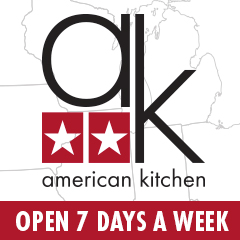 ---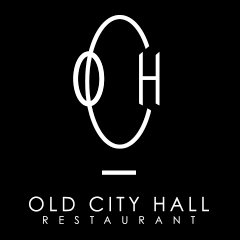 ---
---
Ads By MyBayCity.com
Bay City Rotary Meets Every Tuesday Noon
rotary.org


Become A Part of an International Business Organization
---
Ads By MyBayCity.com
Rotary Club of Bay City
rotary.org


Click Here To Join Today
---
---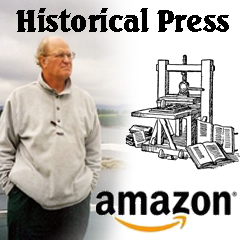 ---