What's Behind The Price of Gas
MPAMACS President Explains How Gasoline Prices Work
September 16, 2008 Leave a Comment
By: Stephen Kent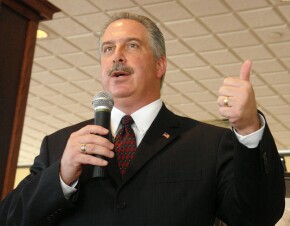 Mark Griffin
Last Weeks program
September 19, 2008
Mark Griffin, President of the Michigan Petroleum Association and Michigan Association of Convenience Stores (
MPA
MACS), spoke to the Rotary Club about the gasoline distribution system and the components of the price consumers pay at the pump.
The
MPA
was founded in 1934 by a group of petroleum distributors to promote a cooperative spirit in group marketing and legislative matters.
MACS
was formed in 1986. In 1996 truck stop and service station along with propane providers came into the group.
Today
MPA
MACS membership counts 500 companies with over 1,500 retail locations and 15,000 employees in 83 counties.
92% of
MPA
MACS members are independent operators, although they may fly brand flags. The remaining 8% of members are Speedway and Marathon stations. Admiral is an independent unbranded retailer.
Griffin said
MPA
MACS is NOT Big Oil, which fled the state a number of years ago when it became obvious that they could not make money in retail gas sales. The money is in refining. Mergers have reduced the number of Big Oil companies to just a few. Exxon Mobil is the largest in the USA but only the 14th largest in the world. Iran's government owned company is the world's largest.
Griffin started by talking about annual taxes paid by his average member company citing $140,500 in cigarette taxes plus $25,500 sales tax on those cigarette sales. They also pay some $228,000 in gas and diesel tax plus $246,000 sales tax. Total tax on motor fuel exceeds $4,100,000,000 per year.
The top three suppliers of crude oil to the US are Canada, Saudi Arabia, and Mexico. Domestic production is a small percentage of consumption.
Commenting on off shore drilling Griffin noted that the country needs to diversify. There are no wells in the Atlantic and only two in the Pacific. With the majority of off shore production in the Gulf of Mexico, the recent increase in hurricane activity should be a concern.
Refining is a bottleneck in the system. Only one new refinery has been built since 1976. Companies are expanding existing refineries instead and improving technology and methods.
Griffin talked about a number of tax and legislative issues. One is an underground storage fee created by the state legislative. Although scheduled to expire some years ago it has continued to be collected at a rate of some $60M a year, with funds being diverted to plug other holes in the state budget.
Moving to the price of gas at the pump, Griffin produced charts to show that retailers no longer make money on gas sales. Breaking down the cost of product, taxes, shipping and overhead gives a total cost per gallon. On Aug 1, 2004 the average total cost was $1.574/gallon and sold for $1.429 yielding a loss of $.145. As of Sept 15, 2008 the cost was $4.378, which sold for $4.199 giving a loss of $.0179.
Given the loss on gas sales, retailers must make up the difference with other products, cigarettes being one of the most important ones.
Statistics show that if a station is 2¢ off his competitors it can cost him 25% of his volume. This becomes very tough on local, independent stations. The large companies with hundreds of stations around the state can lower the price in one area, hitting the locals, while making up the difference with higher prices in other markets.
The volatile nature of retail gas prices is hard for consumers to rationalize. Many factors other than the price of crude and refining capacity are involved. Consider the fuel cost to truck a load from the refinery to the station.
In today's financial market, retailers are required to pay cash on delivery of gas. They must have money in the till to pay when the truck comes. If the tank in the ground is getting low the operator must figure the cost of the next load and may need to raise his prices so he will have cash to cover that load.
Griffin also commented on the effect of rumor. Some TV reporter drives by a station showing a price nearing $4/gallon and he calls his station. The on-air news promos say "Join us at 5:00 to see when the price of gas will top $4/gallon". That word spreads like wildfire on the assumption that gas is going up and the lines at the station grow.
Defending his members, Griffin asked that consumers not take their frustration out on the poor C-Store clerk. They have no control. He went on to said that retailers don't want high gas prices. They'd be much happier to leave money in the customer's hand to purchase profitable items like smokes, chips and pop rather than spending everything on gas.
Bay City Gas Prices - Sunday 9/21/2008
AND THE WINNER IS:
2nd highest price on the board   -   Best deal with store card.

With Kroger card
---
CLUB NEWS and ANNOUNCEMENTS
The district
Group Study Exchange
program is soliciting applications for next year's visit to Thailand. The team will have one Rotarian as leader and the rest of the members are young non-Rotarian.
Harry Farris said he solved his raccoon problem. "Just play a radio in the corn and it seems to keep them away."
Anne Trahan reminded members to donate or solicit auction items for
International Night
. Be sure to buy your tickets and consider being a patron sponsor.
Rob Clark and Kathy Czerwinski are collecting items and money for the
Bucket of Fun
drawing. Three buckets will be given away, two "adult" and one "family" style. Tickets have been distributed to member to either sell or purchase.
Rob also visited the Food Pantry and presented them with a check for $172. The club's
Food for Families
committee will continue to collect money and food through the year. Drop some cash in the jar at the meetings.
---
Upcoming Programs
(See the official schedule at RotaryBayCity.org )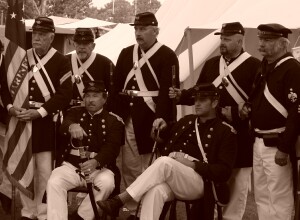 Looking Back. Michigan Marine Guard
Sept 23 18th Annual River of Time. This is one of two time-line style historical encampments in the nation. 1,400 school children visit on Friday...free to the public on Saturday and Sunday. Hear why this event is so unique.


Sept 30 Details about the Adopt A Village international program. Chuck and Ann tell us about our connection to the people of Guatemala...and our chance to Realize a Dream.


Oct 7
Club Assembly
Oct 14 Rotary International Exchange Student Luis Flavio Sales introduces us to his home in Uberaba, Minas Gerais, Brazil.
---
Visit RotaryBayCity.org
---
---

Stephen Kent




Steve Kent and his family have lived in Bay City for 40 years. He is VP of Technical Services at MMCC which produces MyBayCity.Com. Kent is active in many Bay City civic organizations.

More from Stephen Kent
---
Send This Story to a Friend!
Letter to the editor
Link to this Story
Printer-Friendly Story View
---
--- Advertisments ---