Preparedness Cooperation Shines, Three Counties Wide!
Wednesday, Bay City, Midland And Saginaw Officials Held A Disaster Drill
September 28, 2008 Leave a Comment
By: MyBayCity Staff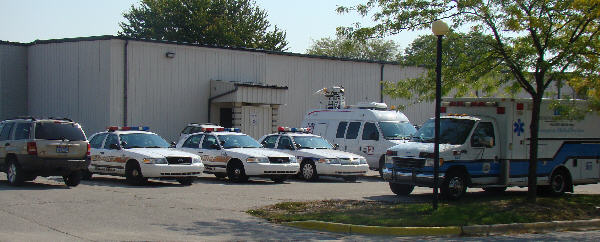 Bay County Emergency Management and dozens of other local law enforcement and human service agencies staged a train derailment Wednesday
(MyBayCity Photo)
There were warnings coming across radio stations throughout the Tri-Cities, "not" to be alarmed by the sirens, law enforcement personnel and smoke coming from the area of the Cass Avenue Boat Launch Wednesday as it was only a test. A test of preparedness for what this community could encounter in this unstable day and age.
Bay County Emergency Management and dozens of other local law enforcement and human service agencies staged a train derailment Wednesday, starting at the boat launch and ending with a luncheon at the Boys & Girls Club catered by Kryziaks Restaurant. The area was closed to the public.
The scene for the exercise, which organizers say took 10 months to plan, involved a staged derailment of a train transporting potentially hazardous substances from Saginaw to Midland.
Recently, the Office of Emergency Management and the Midland Daily News partnered to publish and distribute an Emergency Preparedness Guide for residents of Midland County and presented them to residents at their 2nd annual Midland County Family Emergency Preparedness Fair.
The guide contains a wealth of information about how to protect yourself and your family during emergencies and disasters. Some of the topics covered by the handbook include:
Developing Your Family Disaster Plan
Thunderstorms and Lightning
Tornadoes
Winter Storms
Dealing With Flood Waters
Insuring Against Disasters
Hazardous Materials
Homeland Security
Emergency Planning for Business
Protecting Your Life and Property from Wildfire
Emergency Preparedness for People with Disabilities
The three counties coming together Wednesday for our community safety is a reassuring feeling in times of the unknown. The cooperation of all three counties during this drill was more than apparent throughout the day.
"The drill went very well. We had excellent participation from all agencies from all three communities. This drill included a lot of thought beforehand, evaluating every disaster scenario possible where emergency issues may arise. Our office, the hospital staff, sheriff, police, fire, ambulance services, everyone put forth the effort and cooperation into this project as a team to carry out the exercise. The exercise was initiated to go through the motions and identify areas that need work should an actual incident such as this would occur and be necessary. We are fortunate, here in Michigan to not face other issues many states face, such as natural disasters. This allows us to focus on what may occur and ensure that our community is safe," said Bay County Executive, Thomas Hickner.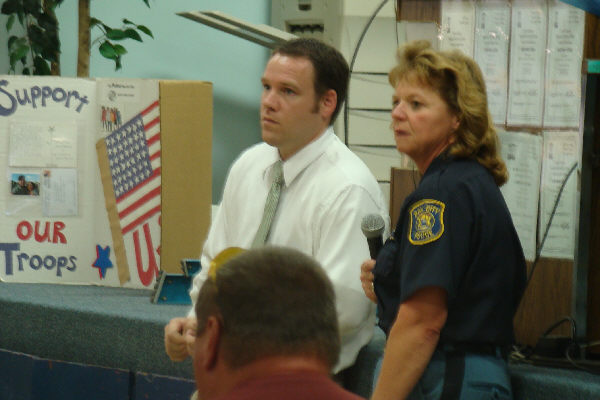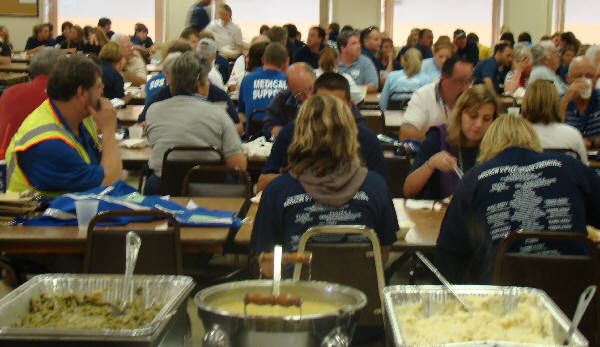 Hundreds poured into the Boys & Girls Club located on Salzburg for a luncheon during which officials examined what went right and what needed a little "tweaking" during the drill
(MyBayCity Photo)
As responsible United States of America citizens, the Federal Emergency Management Agency is urging all to educate yourselves and your family for a time of disaster.
Are you prepared with a plan of action that should include the following items, should a disaster occur?
Escape routes
Evacuation plans
Family communications
Utility shut-off and safety
Insurance and vital records
Special needs persons
Care for pets
Care for livestock
Learn safety life saving skills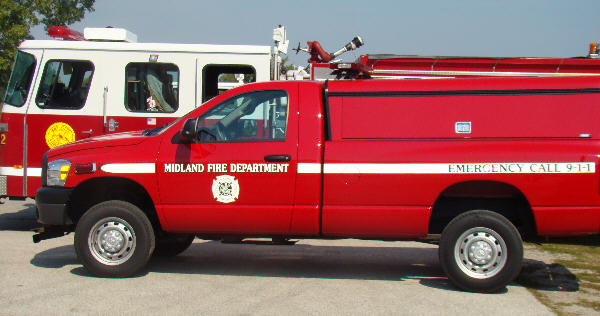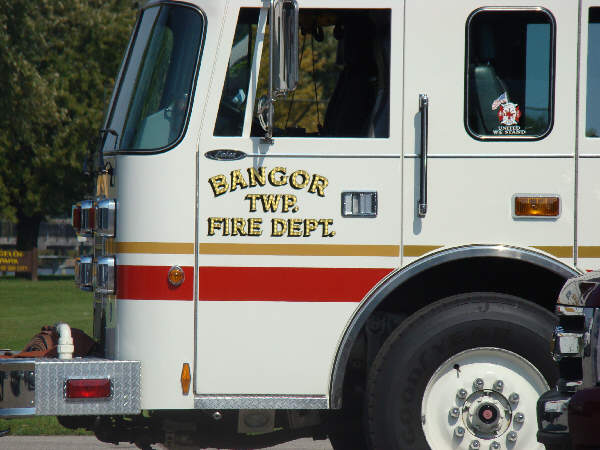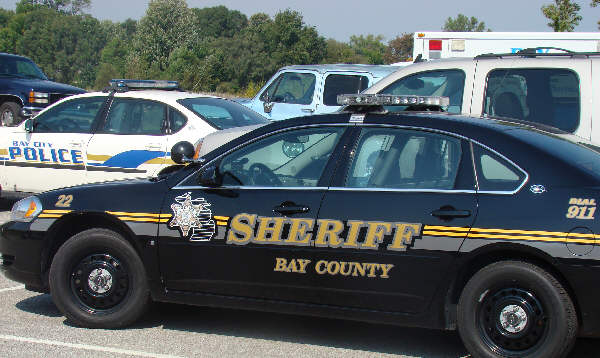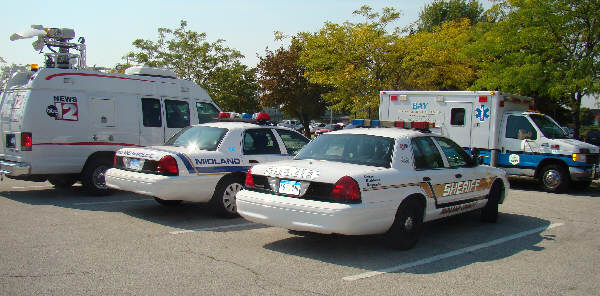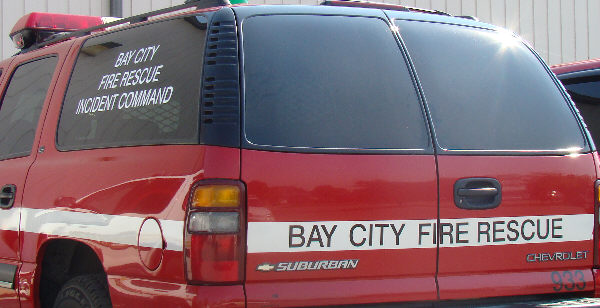 Emergency personnel from the entire Tri-Cities showed up in support of this staged disaster drill Wednesday
(MyBayCity Photo)
---
---
---
Send This Story to a Friend!
Letter to the editor
Link to this Story
Printer-Friendly Story View
---
--- Advertisments ---