Bay Health Plan Millage Would be Cut or Scrapped if Fed Insurance is OK'd
How Many Americans Have Medical Bill Problems? 41 Percent, Report Says
October 2, 2008 4 Comments
By: Dave Rogers
Wait for a federal health insurance program?
No, says Rick Dryzga, president of Bay Health Plan Corporation that has a millage request on the Nov. 4 general election ballot.
The mushrooming crisis in health care demands an immediate response, says Dryzga, former director of the Bay County Health Department.
"With the economic problems Washington is facing, the next President won't have a lot of resources to put into health care," said Mr. Dryzga.
"If the federal government adopts a health insurance plan -- and that is a big if -- then we can either decrease the local millage or eliminate it altogether."
The healthcare reform proposals of Presidential nominees John McCain and Barack Obama differ in how many people would be covered and their potential impact on the uninsured, states a new report from the Commonwealth Fund.
The report, "The 2008 Presidential Candidates -- Health Reform Proposals: Choices for America," found that both plans seek to expand health insurance for Americans. But while Senator McCain's plan proposes a shift away from the current system of employer-based insurance and would count employer contributions to health insurance as taxable income to workers, Senator Obama's would maintain and build on the nation's current employer and public insurance system, requiring most employers to offer coverage to their employees or contribute to the cost.
McCain's plan would reduce the number of uninsured by two million out of a projected 67 million in ten years, compared with Obama's plan that provides coverage for 34 million more people. Obama's plan also supports a goal of universal coverage, while McCain's proposes expanding access to health insurance but does not indicate whether covering everyone in the country is a goal.
The Bay Health Plan, that has been in operation for eight years, has had to limit enrollments because of a lack of federal funding.
Only about 1,200 persons are currently covered while about 20,000 need it, said Mr. Dryzga.
The proposal provides basic, affordable health care for working families who are legal residents of Bay County. It will:
Expand access to quality, affordable health care to thousands of Bay County residents
Cover doctor's visits, cancer screenings, X-Rays, lab tests
Include a prescription program, disease prevention and expanded vaccination programs for children and seniors
Help lower prescription drug costs for seniors by providing discount prescription medications
Provide early treatment and testing for diabetes, respiratory diseases and other serious illnesses.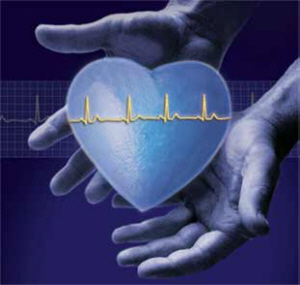 Bay is only one of three mid-Michigan communities responding to the growing gap in health insurance by beefing up county programs with local millage.
Genesee, that has already passed a one mill levy for health care, and Saginaw, are in the same boat as Bay County, he said.
Boards of commissioners in Saginaw and Genesee put millage requests on the ballot while the Bay County Commission refused, forcing backers to circulate petitions for the referendum. About 6,000 signatures (4,000 of them valid) were obtained, meeting the requirement of 3,000 signatures, according to Mr. Dryzga.
"We found that support is very great among the general populace," he said, adding that the group conducted focus groups and did telephone polling. Friends of Bay Health Plan, comprised of a large force of volunteers, is being helped by consultant Diane Byrum, a former Michigan legislator from Ann Arbor. He said women, especially, favor the proposal since they "look on it as a good thing for their families."
Bay Regional Medical Center, an affiliate of McLaren Health Care of Flint, is one of the major backers of the Bay Health Plan millage. The Helen M. Nickless Volunteer Clinic is overwhelmed with people needing health care, he explained.
"In Genesee, they found that emergency room visits decreased 60 percent after the local one mill health levy went into effect," said Mr. Dryzga.
McLaren is pumping $20,000 into the local campaign while HealthPlus and Blue Cross/Blue Shield are also expected to donate substantial amounts, he said.
First of five mailings has already gone out as the campaign moves into the final month.
The Michigan Democratic Party, the United Auto Workers (UAW) Region 1 D, Bay Human Services Collaborative Council, and the Bay County AFL-CIO Labor Council are among groups that have endorsed or are assisting the campaign for the Bay Health Plan millage proposal to provide health care for the uninsured and under-insured.
"The AFL-CIO emphatically supports the Bay Health Plan initiative to provide quality, affordable health care for the working men and women of Bay County," said president Steve Rajewski, of the Labor Council.
"In today's economy, anyone could lose their health benefits or even their job with little notice. What this plan does is provide a safety net for the hard-working families who struggle to meet the basic needs."
According to Bay Health Plan officials, the proposal would provide basic, affordable health care for thousands of Bay County residents. Under the proposal, a 0.67-mill property tax would fund the health care plan, costing the owner of a $100,000 home about $33.50 per year.
"Even people with good jobs and benefits know they are one step away from being in the same situation as the thousands of working, yet uninsured residents in Bay County who would benefit from this plan," said Linda Hamacher, executive director of Bay Health Plan. "They're not looking for a handout, they just need a hand up."
The Bay Health Plan proposal also is supported by the Bishop Robert J. Carlson, Diocese of Saginaw, the United Steel Workers of America Local 15157 and the Bay County Public Health Registered Nurses Association.
The proportion of working-age Americans who have medical bill problems or who are paying off medical debt climbed from 34 percent to 41 percent between 2005 and 2007, a new report from the New York City-based Commonwealth Fund finds.
Based on data from four years of surveys, the Commonwealth Fund found that a "perfect storm" of negative economic trends is battering working families across the country:
the federal minimum wage is now three dollars an hour lower, in real terms, than it was forty years ago;
gas and food prices are soaring; home values are declining; and growth in healthcare costs is far outstripping income growth.
As a result, insurance coverage deteriorated over the past six years, with declines in coverage most severe for moderate-income families. Nearly 9 million U.S. adults under age 65 have lost their health insurance since 2000.
All told, in 2007 nearly two-thirds of U.S. adults -- some 116 million people -- struggled to pay medical bills, went without needed care because of cost, were uninsured for a time, or were under-insured. According to the report, declining insurance coverage and rising healthcare costs are likely contributing to skimping on needed care.
"Healthcare costs are climbing much more rapidly than incomes or the growth in the overall economy," Sara R. Collins, assistant vice president of the Commonwealth Fund and one of the authors of the report told the Washington Post. "What is notable is how these problems are spreading up the income scale."
In response to this growing problem, Bay Health Plan backers decided to attempt to expand coverage of an existing county program.
Besides Bay, Genesee and Saginaw, a number of communities in Michigan have undertaken the development of community-based initiatives to provide healthcare coverage for low-income uninsured persons who are not eligible for mainstream medical assistance programs. The goal of these programs is to provide some level of basic healthcare services to low-income, uninsured individuals (generally working individuals) that do not qualify for publicly funded health care.
The administrative structure of the community health plans varies. Some plans contract with third-party administrators, pharmacy benefit managers, local health maintenance organizations (HMOs) for services including claims processing, member and provider services, and utilization management. Genesee, Saginaw, and Bay County plans contract with HealthPlus of Michigan for member services.
Through improved access to primary care, case management, formulary management and ongoing utilization reviews, community health plans are creating access to basic ambulatory care for persons who otherwise have no reliable source for services.
Genesee Health Plan, Saginaw Health Plan, and Bay Health Plan are non-profit corporations.
"The UAW stands behind this grassroots effort to expand access to affordable health care for the working families of Bay County," said Dave Ventrone, chairman of the Bay County UAW CAP Council.
"We encourage all UAW members, retirees and their families to support this ballot initiative by voting 'Yes to Health' on Nov. 4. The Bay Health Plan will help struggling families get the basic health care they need, at a time of great uncertainty with our economy."
"We are extremely pleased to have the backing of the UAW on this critical issue for Bay County citizens," said Linda Hamacher, executive director of Bay Health Plan.
"More and more hard-working families are losing their health care coverage every day. Bay Health Plan will give them access to basic, preventive health care and peace of mind."
###
---
"The BUZZ" - Read Feedback From Readers!
thepeltons Says: On October 02, 2008 at 05:44 PM

We need this Health plan. There ae too many people who let their health go beause they can not afford to go to the doctor. They can not get into Helen Nickells because the line is too long.
Then by the time (if) they get proper attention it is too late.A simple cold can become pneumonia. Free or low cost health care is needed, no ,Mandatory!.
bluegirlie44 Says: On October 04, 2008 at 08:51 AM

"Because the line is too long" is not an excuse to avoid seeking healthcare. If you are sick and need attention a line should not be the excuse for not seeking it.
Helen Nickless center is there to assist the underinsured thanks to all the folks that DONATE their time. I don't believe anyone has ever heard any of those folks complain that the line is too long and they worked that day and have to work again the next?
Unfortunately there are those folks that work and are not given the opportunity to have health insurance available to them.
On the other hand, many of the people that currently are enrolled in the county health plans are useless, could work, but prefer to free load off the system.
Let's see...if you are free loading off the system I guess I am paying for it since I am a hard working individual that puts in my 40 plus hours a week and pays taxes.
united87404 Says: On October 22, 2008 at 08:45 PM

ok help me understand this. everyone i have talked to are just as confused as i am. i have heatlh care from my work, i pay for it. so this would not help me in any way but it would raise my taxes. can any one tell me who will get this heatlh care. i am getting ready to run my own company and i will no longer get health care but i could afford to buy a plan for me and my family, would i be able to get this health care. would someone please explain this to me.
---

Dave Rogers




Dave Rogers is a former editorial writer for the Bay City Times and a widely read,
respected journalist/writer in and around Bay City.
(Contact Dave Via Email at carraroe@aol.com)

More from Dave Rogers
---
Send This Story to a Friend!
Letter to the editor
Link to this Story
Printer-Friendly Story View
---
--- Advertisments ---