Bay County Poised for Huge Economic Comeback: Only One Drawback
Continuing Uncertainty in National Picture, Auto Industry Still a Worry
October 12, 2008 3 Comments
By: Dave Rogers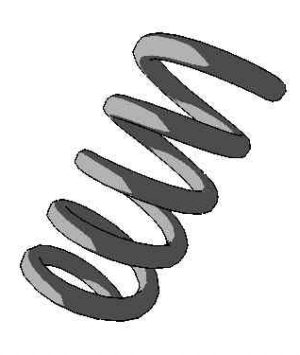 Bay County Economy Poised To Spring Back
National Economics Standing in Our Way
Bay County is on the verge of a major comeback in its economy, with one major drawback:
THE NATIONAL ECONOMY!
Local economic developers are taking heart after years of a lagging job picture here in a series of hopeful developments:
The 90-year-old Bay City PowerTrain plant of General Motors Corporation may get new work on engines for the electric hybrid Chevy Volt, the car GM is banking on to revitalize the company and the domestic auto industry;
Consumers Energy awaits approval of air quality permits from the state to kick off construction of a $2.3 billion addition to the Karn-Weadock generating plant at the mouth of the Saginaw River; a "go" on that project would put an estimated 1,800 construction workers on the job and add several hundred to the plant long-term payroll;
Tourism promoters, still shining the windows on a $6 million renovation of the historic Pere Marquette Union Station depot, look forward to approval by the Secretary of the Navy of an application to station the museum ship USS Edson at a dock in Bangor Township; that floating exhibit is projected to bring about 85,000 visitors a year to the community;
A professional basketball team, the Destroyers, is set to launch in the coming season at a renovated St. Joseph gym under leadership of T.J. Newsham, highly successful operator of cage clinics for young people;
Dow Corning Corporation's multi-billion expansions planned for the Hemlock Semiconductor plant will add hundreds of new job opportunities for local workers, especially those that complete two-year Chemical Processing programs at Delta College;
Carbone of America's Bay City plant, now being expanded, would benefit from additional demand for its purified graphite products that are essential elements in production of semiconductors;
Local medicine would get an educational transfusion if Central Michigan University sites its planned new medical school in Saginaw;
Expansion of medical education is already underway at Saginaw Valley State University and the Bay Arenac Career Center as employment in that field booms and Bay Regional Medical Center continues to upgrade programs and facilities to meet health care needs;
Fabiano Brothers is nearing completion of its new warehouse and office center at US-10 and Mackinaw Road and planned development of an enterprise park at the site.
In addition, local governments are expected to receive up to $10 million or more to rehabilitate an estimated 900 foreclosed homes in the county, about 400 foreclosed in 2007 and an estimated 500 this year. Those funds from the federal housing bill are expected to boost construction work by contractors but local officials have yet to announce how the work will proceed. A boost in local employment will no doubt bolster the market for the renovated homes.
(NOTE: The county has an estimated 48,000 housing units so the 900 foreclosures, while significant, amount to less than 2 percent of the total.)
Local projects, however, are tempered by a worldwide economic upheaval and uncertainty on the national scene, a contentious election campaign for President between John McCain and Barack Obama, and a U.S. auto industry that is in flux.
The major unknown factor for Bay County is the rumored merger between GM and Chrysler and how such a development would affect the potential expansion of the local plant.
A prolonged worldwide financial meltdown would not augur well for any of the local and Michigan projects.
Like the rest of the nation, we breathlessly await the selection of a leader, calming of financial markets and a shakeout in the auto industry.
Some quiet prayers might be appropriate.###
---
Columns Article 3170
"The BUZZ" - Read Feedback From Readers!
cindy Says: On October 13, 2008 at 08:32 AM

Yes, Our real estate sales volumes for the first time in 2008 are back up to normal levels. A strong indicator of recovery.
jleecole Says: On October 13, 2008 at 08:54 AM

Dave - Very good atrticle. I like the positive tone. This city has pulled itself up by the bootstraps before and will do it again. We have to educate the voters how important it is to elect compitent people to represent us and get rid of the Jane Gorneys et al who don't belong in government. We have to keep a tight reing on salaries and stop using the excuse that it is "only what other cities are paying"! We aren't any other city!

Bear
---

Dave Rogers




Dave Rogers is a former editorial writer for the Bay City Times and a widely read,
respected journalist/writer in and around Bay City.
(Contact Dave Via Email at carraroe@aol.com)

More from Dave Rogers
---
Send This Story to a Friend!
Letter to the editor
Link to this Story
Printer-Friendly Story View
---
--- Advertisments ---